Cutouts Are The Risky Summer Dress Trend You Can Wear Any Way You Want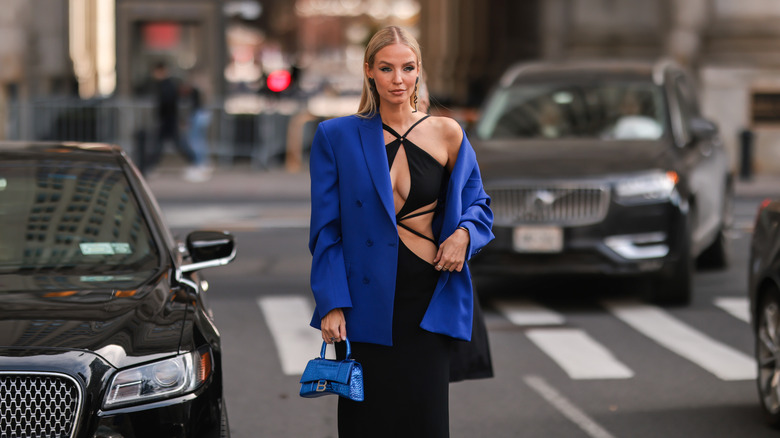 Jeremy Moeller/Getty Images
The cutout dress trend is the perfect summer look for a little added drama, and with so many style options available, they can be worn any way you want. There are minimal cutouts that feature just a hint of surprise skin, typically a keyhole above the abdomen. There are side cutouts to reveal the obliques. There are full-on cutouts, showing the full abdomen for a more daring look. And these are just the three most common — there are so many ways to wear this trend.
A cutout dress can be as risque or unassuming as you want. The look can be totally appropriate for a wedding reception, particularly if the dress code is casual. And the cutout dress can be as sultry as you want if you're going for a bold look. Cutout dresses even offer a classy way to show a little underboob. The options are endless, and it's a perfect way to embrace the summer season.
The minimal cutout doesn't show much skin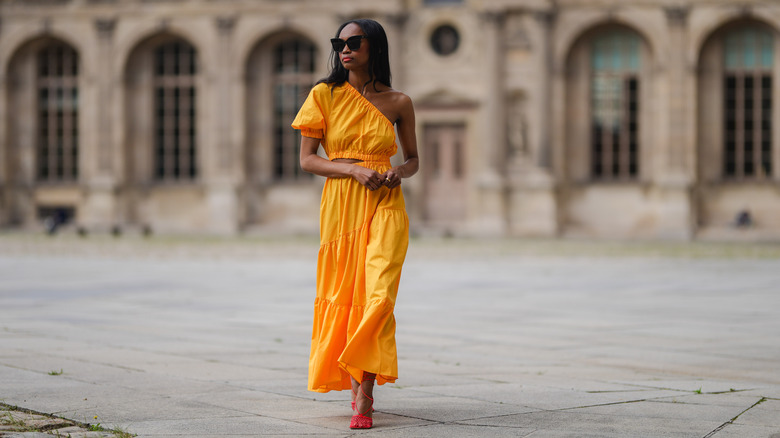 Edward Berthelot/Getty Images
A cutout dress does not have to be risque. In fact, many designs are toned down, with sleek slits that give just a peek at the waist or oblique zone. Think of this design as an optimal choice for casual wedding receptions or events where you don't want to bare too much skin — or simply for people who want to ease themselves into the cutout trend gradually.
What we love about cutouts is how many other elements are incorporated into the dress. An asymmetrical shoulder adds an interesting shape to the torso, balanced by an ample cap sleeve. A midi or maxi-length dress adds drama to the look while still remaining light and sunny. And because the chest is covered, a bra can be worn for support without ruining the silhouette.
The plunging dress balances clavicle and oblique cutouts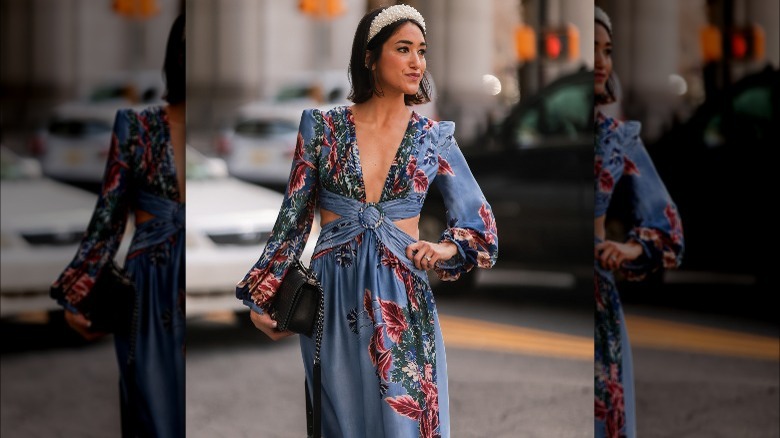 Jeremy Moeller/Getty Images
Who says you can't have it all? With this dress style, the plunging neckline meets the cutout shapes in a perfect crisscross of fabric. The exposed skin on the torso is nicely balanced by the maxi length of the dress and the full sleeves, to create a more sophisticated look. For deep necklines combined with cutouts, you can go braless. However, if your preference is a little coverage underneath, go for a plunging bra, or choose stick-on cups to avoid any bra lines. The look can be easily dressed up with accessories, or toned down with minimalist shoes and a bag. 
The daring cutout is the ultimate going out look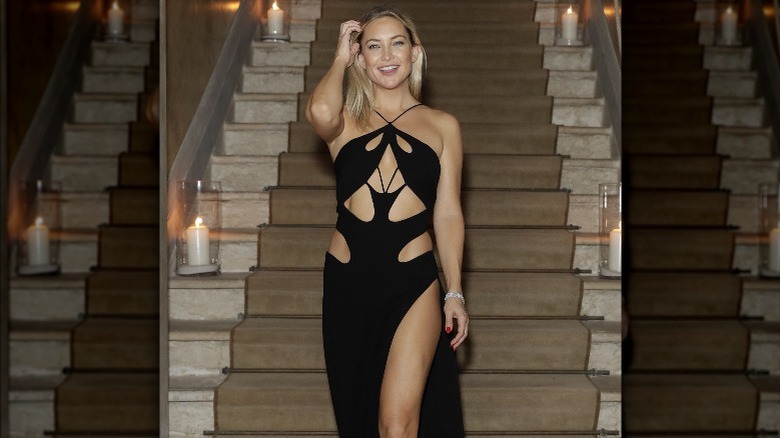 John Phillips/Getty Images
There is a lane in the cutout dress world that's NSFW and we're loving this option. This design features several bondage-style cutouts and takes the little black dress to a whole new level. The bodycon design is perfectly figure-hugging, while the crisscross straps and exposed obliques and ribs make for the ideal going-out look. What's so appealing about the extreme cutout dress is that it plays on lingerie as outerwear, that's the perfect sultry look to incorporate into your wardrobe. Wear it alone or pair it with a blazer or jean jacket for the option of more coverage. 
The halter criss cross cutout dress isn't just for the beach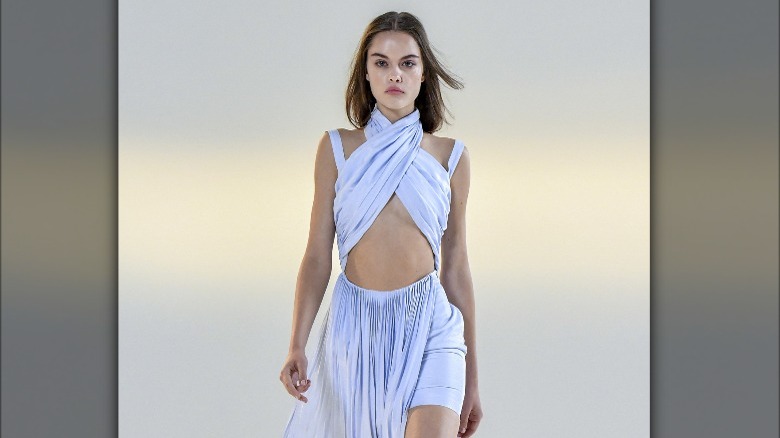 Mike Coppola/Getty Images
The halter criss-cross cutout dress is the perfect way to wear the style while playing with the underboob look that we're seeing everywhere. For a more daring look, you can show the upper abdomen too. For less exposure, the halter top dress can lean into a more subtle kind of cutout, like a simple keyhole. 
While the look is serving some serious summer vibes, the halter top cutout dress isn't only limited to the beach: dress it up with jewelry and heels for a hot night out, or dress down with flats and a chunky bag for a casual daytime look. 
Free flowing dresses with tiny cutouts
A cutout dress doesn't just have to be a bodycon style or show a lot of skin. In fact, the cutouts create a nice balance with the ample fabric, particularly if the combination of tight fabric and cutouts isn't your thing. The cutouts themselves can be tiny and still fit the trend. The midi dress length and full sleeves play into some flowing summer style, amplified by the joyful butter-yellow fabric. It's cute and offers lots of coverage without feeling old-fashioned, thanks to the offset keyhole cutout.  
There are lots of ways to rock cutouts while keeping a look roomy and breezy. A cute, flowy maxi dress paired with sneakers gets a boost of drama from a hint of skin like in this ASOS tied cutout design. Or you can go for a mid-length hem with subtle cutouts and a fun, bold fabric for a more cottagecore, trendy retro summer look. The point is to wear what feels comfortable and feel fabulous in the process.