New York Fashion Week Is Almost Here - Here's What To Know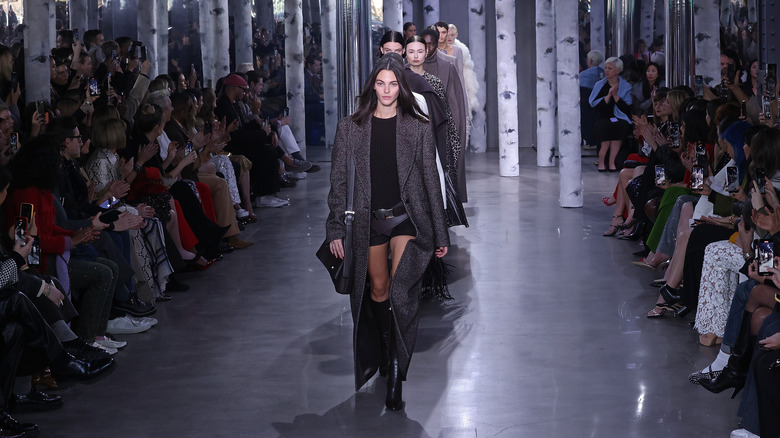 Taylor Hill/Getty Images
As the last weeks of summer wind down, the streets of New York are starting to fill with excited energy in anticipation of Fashion Week. Running from September 8 through September 13, 2023, this year's New York Fashion Week (NYFW) boasts over 70 designers as well as an assortment of digital and by-appointment showings.
Run by The Council of Fashion Designers of America (CFDA), NYFW serves as a way for designers (both new and established) to present their new lines to critics, buyers, and the public. It can be life-changing for emerging designers eager to get their names out there and financially vital for established designers who work tirelessly to create the new trends of tomorrow. Bad, or even mixed, reviews of a show can have serious consequences for designers.
What you might not realize is just how slow fashion manufacturing can be. Even though it will be September 2023, designers will actually be showing their Spring/Summer 2024 Collections during fashion week (not to be confused with cruise collections). This leaves them enough time to fulfill orders from buyers (who hopefully like what they see and want to stock it) and ensures that their collections can be in stores in time for Spring 2024. Watching NYFW gives you a look into the future of what we will all be wearing in nine months. It's a busy week filled with not just fashion designers but also top critics, magazines, and a veritable who's who of celebrities, models, and influencers.
Who will be there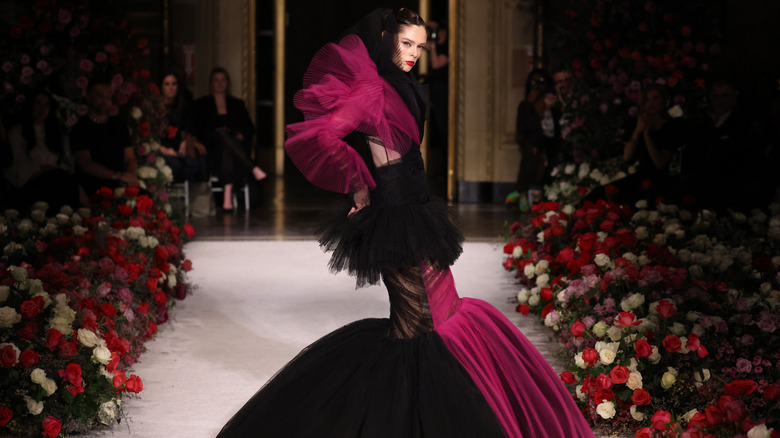 Jp Yim/Getty Images
Ralph Lauren, Jonathan Cohen, and 3.1 Phillip Lim are all returning to Fashion Week after years away from the event. Lauren's last official New York Fashion Week show was in 2019, and Phillip Lim hasn't formally shown in four years. The return of these designers to New York Fashion Week is sure to create extra buzz among both critics and buyers alike.
Other top designers who will be showing include Anna Sui, Carolina Herrera, Christian Siriano, Michael Kors, Proenza Schouler, Theory, and Tory Burch (among many others). If sponsor activations are anything like the last few years, attendees can also expect unusual pair-ups for programming ranging from branded swag shops to hair salon pop-ups to fashion classes to a dog runway show. Digital activations from brands like Herve Leger also present unique opportunities for immersive experiences without the hassle of trying to wrangle a ticket to one of the shows. With any luck, this year will also feature more designers embracing body inclusivity and accessibility within their shows. will You can find a full schedule of events and attendees here.
Events to look out for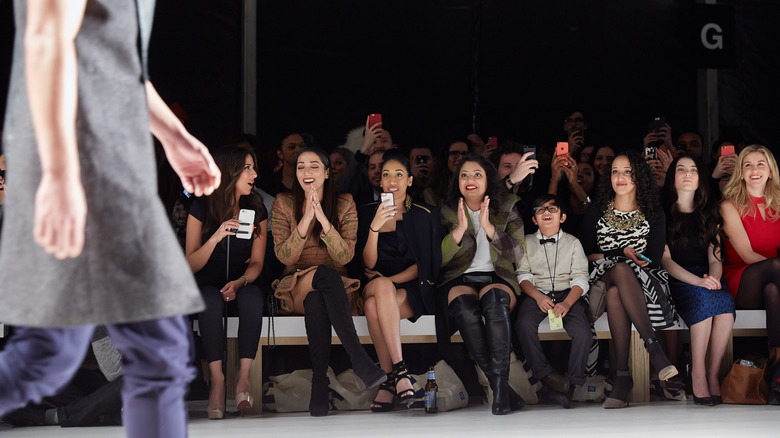 FashionStock.com/Shutterstock
The opening show is always an exciting opportunity and this year it features Peter Do's debut as the creative director for Helmut Lang on September 8th. 2022's CFDA Fashion Awards Accessories Designer of the Year, Raul Lopez under the brand LUAR, will book-end as the closing show on September 13th. Five designers will be first-time attendees of New York Fashion Week and are sure to bring fresh energy to the proceedings.
Plus, the ten finalists for the CFDA/Vogue Fashion Fund will be presenting their collections. In case you're not sure what that means, the CFDA/Vogue Fashion Fund is a highly competitive competition that helps emerging designers with financing, mentorships, and opportunities in the industry. Ten designer labels compete for a $300,000 grand prize and the results of their hard work embody the future of New York Fashion Week and even American fashion itself.
What really separates NYFW from the other fashion weeks in the "Big Four" (which includes London, Paris, and Milan) is the unique point of view of the participating designers. New York Fashion Week is meant to showcase American designers so the style and trends being put forward by Americans will have inherently different sensibilities and interests than European designers. There is also a practicality to the fashion in New York Fashion Week that isn't always on display in the more experimental shows of London Fashion Week or the haute couture shows of Paris Fashion Week.