Smock Dresses Are The Breezy Trend We're Embracing This Summer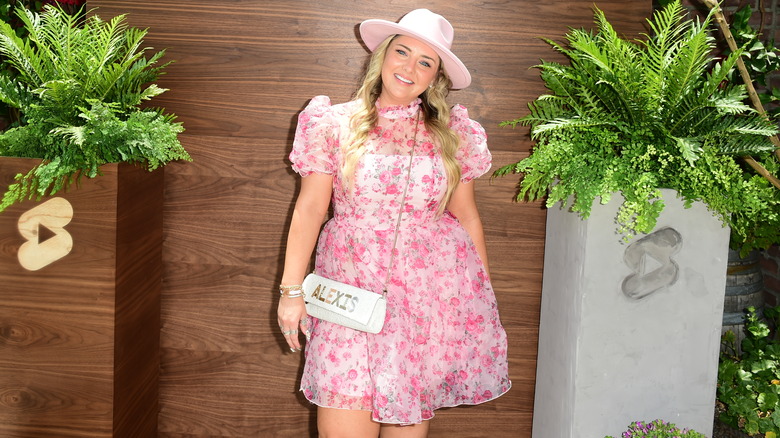 Vivien Killilea/Getty Images
Comfort is in this summer! Swap out your tight mini dresses for the effortlessly breezy smocked dress, sported by celebrities like Helen Mirren. We are obsessed with the chic yet convenient style this look provides. The dress comes in a multitude of styles and lengths, making it a versatile piece for your wardrobe that's customizable for all your summer occasions. 
The smock dress gets its name from its apron-like appearance. The dress is typically made from a stretchy material on top and features a voluminous skirt. The style originated from rural workers in the United Kingdom, explained Frank and Doll. Today, the smock dress is popular for warmer weather, and folks of all backgrounds turn to the smock dress as a fashion must-have. Whether you dress it up or down, go short or long, there are so many ways to style a smock dress to fit your summer aesthetic.
Give European summer vibes with toile de jouy
A "toile de jouy" patterned dress can be the perfect base for crafting an Italian beach-vibe look. This pattern offers an interesting visual to the simple dress and elevates the silhouette. Pair the look with neutral tan accessories so it doesn't look too busy and you've got a chic, easy look that can be worn from day to night. Add some chic cat-eye sunglasses for a quiet luxury look that's surprisingly accessible for everyone.
Embrace the coquette trend with puff sleeves
The unapologetically feminine coquette beauty trend has been a staple on tik tok this past spring and summer, and the smock dress is a great way to play with the trend in an easy, comfortable way. Puff sleeves can give a romantic twist to the traditional smock dress and offer more structure to the flowy shape of the dress. Accessorize with a hair bow for a more feminine look or fashion sneakers if you want to be more casual.
Go edgy with a mini, black smock dress
If the classic smock dress look isn't your vibe you may want to try a mini, black one, giving the traditional smock dress an edgier, modern upgrade. The shorter cut is a little more casual for events like a lunch date or park visit, and a pair of dad shoes lets you embrace comfort while adding a more masculine twist to the dress. An all-black ensemble is a perfect base to build off of with metallic accessories, so give your outfit an even edgier look with chains and studs for your jewelry and purses.
Avoid tan lines with a strapless smock dress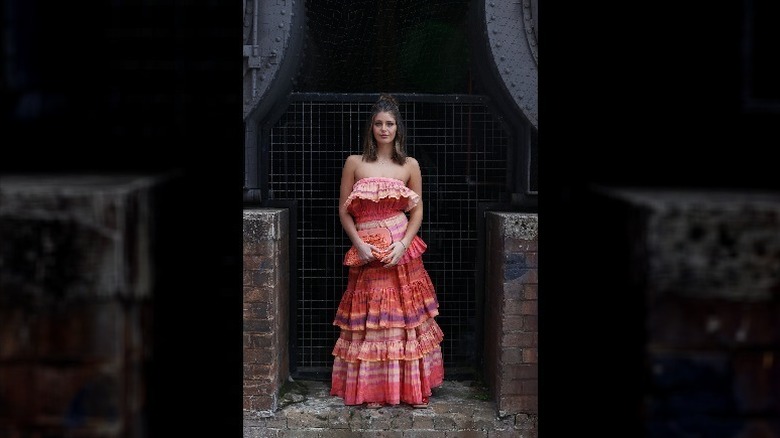 Lisa Maree Williams/Getty Images
A strapless smock dress is a beach match in heaven to ensure you stay cool and get an even tan across your shoulders and chest. Smock dresses in general are a great beach choice because they are often made with lightweight fabric like cotton, meaning you'll stay cool and look pretty. A strapless smock dress can also work great as a nicer swimsuit coverup and can make the transition from beach to dinner a breeze. Also, it's officially anklet season so add in your favorite water-safe piece for an effortless beach babe look.
Play with structure by going for a voluminous skirt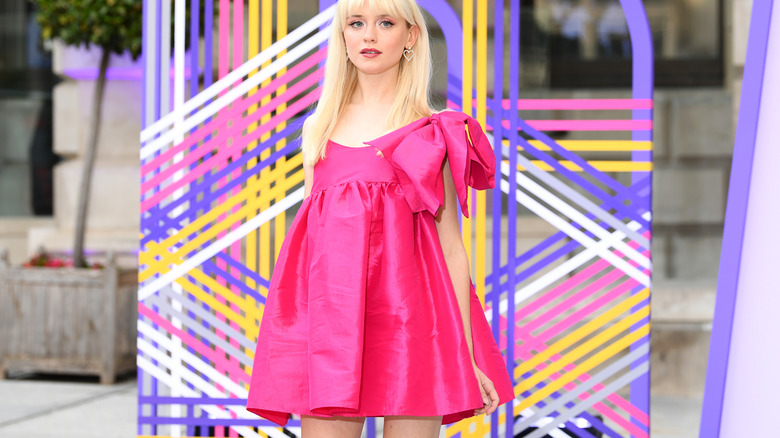 Joe Maher/Getty Images
If you're looking to experiment with structure this summer try a voluminous smock dress. It's a comfortable style yet offers a unique cut that is very modern. An interesting structure can elevate simple styles by creating a more interesting outfit to look at. With a high-volume skirt, the dress will do most of the talking for your outfit. The rest of your look can be simple with minimal jewelry and a small clutch.