The Ultimate Ulta Beauty Secret You'll Wish You Knew Sooner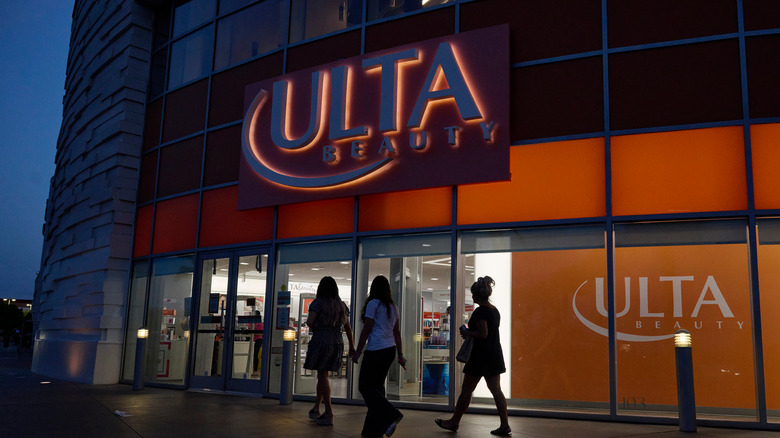 Bloomberg/Getty Images
Shopping for beauty products can be exciting, fun, and well, expensive. While some might argue you can't put a price on beauty, other people's bank accounts might say otherwise. The average U.S. consumer spends between one and $50 per month on personal care products, though some people report spending as much as $200 on a single trip, per CNBC. However, with Ulta sales increasing by 18.3% in 2023, it's obvious that people aren't willing to let go of their beauty routines any time soon.
The good news is there are some hacks to help you get the most for your money at your favorite beauty supply store, such as utilizing rewards points. If you struggle with treating yourself, rewards programs can be especially useful as a way to help you get more comfortable spending money on yourself. 
In case you don't already know, Ulta's Ultamate Rewards program allows you to earn points on every dollar you spend on beauty products (both online and in store). While this is obviously an easy way to help you save money long term on your regular beauty purchases, there is an extra hack that can help you get even more out of your rewards points. Even though Ulta will offer you the ability to get discounts in exchange for spending points beginning when you reach 100 points, it is actually best to wait until you reach higher increments of points in order to get the biggest discount. While this might sound tough, between almost-monthly special sales and opportunities to earn double points it's easier than ever to get the most out of your rewards.
Getting more bang for your buck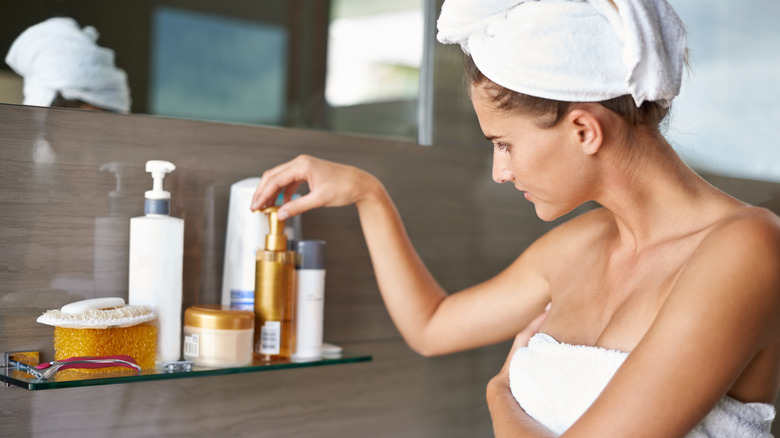 Peopleimages/Getty Images
While it can be difficult to resist temptation, waiting until you achieve 2,000 points will actually get you the biggest reward payoff for your points. 2,000 points gets you a total of $125 off, which is a noticeable increase from the $50 off that is offered for 1,000 points. This roughly translates to 6.25% back on your total Ulta purchases. Not bad for simply buying your normal beauty products, right?
Ulta also runs specific sales throughout the year that allow you to still earn points while also taking advantage of discounts of the products you love. For instance, Ulta's famous 21 Days of Beauty (which happens in March and September) offers up to 50% off on brand name products that normally don't go on sale (take a look at some of the deals that happened during the September 2023 sale to see what we mean).
Finally, regardless of whether or not there is a major sale, rewards members earn double points on purchases made during their entire birthday month. With some basic calculating and a calendar, you can figure out exactly how to combine your double points with special sales in order to increase your savings. The quicker you get to 2,000 points, the more you can save.
Other tips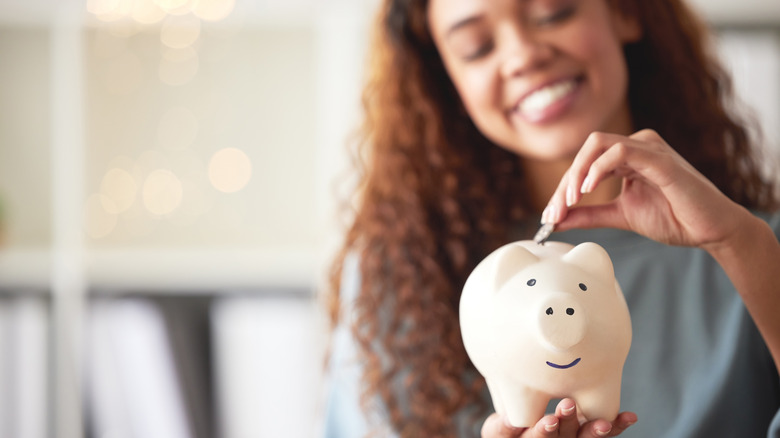 Peopleimages/Getty Images
There are three tiers to the Ulta rewards program, with member's elevating to Platinum level once they've spent over $500 in a calendar year. While that might sound like a lot of cash to fork over, keep in mind that serums, moisturizers, haircare, and makeup can add up fast. The important thing to know about the Platinum and Diamond (when you spend over $1,200) levels is that your points won't expire as long as you maintain that status. This can be vital if you're planning on waiting until you hit 2,000 points to cash in your rewards. Plus these levels get special access to deals, previews, and gifts including $10 coupons during your birthday month. 
Another significant perk to these tiers is that your earnings increase. While regular members earn 1 point per dollar spent, Platinum members earn 1.25, while those with a Diamond status earn 1.5 points per dollar. That's a 25% and 50% increase, respectively, on potential rewards. Individuals who reach Diamond level get to retain this status and its privileges through the following calendar year, which allows any earned points to remain eligible for up to 24 months.
That said, Ulta does not sell all beauty brands, so make sure to do your research before embarking on your points saving journey. Competitors like Sephora also offer its own membership program, and tend to carry different brands. Plus, both Ulta and Sephora have their own exclusive beauty collections that are only available at their respective stores.