Ulta 21 Days Of Beauty Sale 2023: Here Are The Best Deals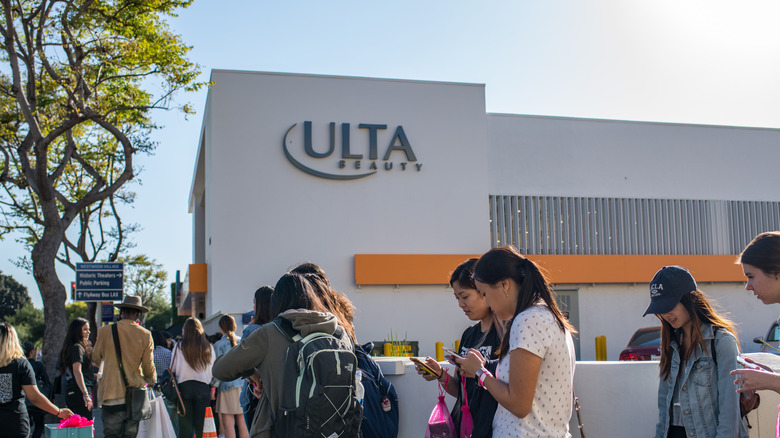 Michael Gordon/Shutterstock
We may receive a commission on purchases made from links.
The end of another sunny summer season is officially upon us, but before the trees start to change and we pull out our sweaters, there's something to celebrate. Ulta's 21 Days of Beauty sale is here, and with three weeks of deals on cult-favorite beauty items, it's almost enough to make you forget that warm weather is ending.
It's important to know the Ulta beauty sale runs differently than others' (we're looking at you Prime Day!). Even though the promotion happens over three weeks, each product or item is only offered at a special price for one set day. Mapping out which of your favorites to scoop up beforehand can be the key to ensuring you don't miss out. There are also several Surprise Beauty Steal reveals scheduled throughout the course of the sale from brands like Urban Decay, Coach, and Tarte. For these items, you won't know what the sale item is until the day of.
These deals are available online and in-store (but keep in mind there are several online-only offers), with this year's sale running from August 27 – September 16, 2023. Let's dive into the best deals of this year's Ulta Beauty sale, and remember to mark your calendars for the specific days you're looking to save.
Week 1: August 27 - September 2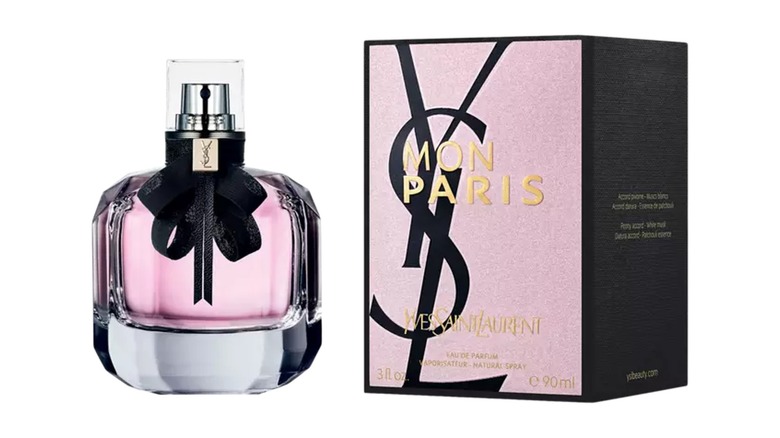 Ulta/Yves Saint Laurent
Ulta's opening week of beauty deals includes beauty and cosmetics, supplements, and fragrance deals. A First Time Steal to Ulta's Beauty sale, you can expect to see products like bareMinerals PRIME TIME Primers, regularly priced at $20-$28 going for $10-$14. The primer offers everything from pore-minimizing to mineral SPF 30. On top of that, Tuesday, August 29, bareMinerals' eyeshadow extender will also be on sale.
Another First Time Steal, you can scoop up a bottle of Yves Saint Laurent Mon Paris Eau de Parfum for nearly half off at $42.50,on Saturday, September 2nd. Boasting notes of red berry, white datura flower, and white musk, this fruity floral fragrance will help you hold on to some of summer.
Shoppers can also expect discounts from Rihanna's much-loved Fenty Beauty, with the brand bringing a First Time Steal to Ulta with its Killawatt Freestyle Highlighter being half-off the original price of $40. This lightweight cream-powder hybrid highlighter is available in multiple colors that range from subtle to worthy of the Superbowl Halftime show.
Week 2: September 3-9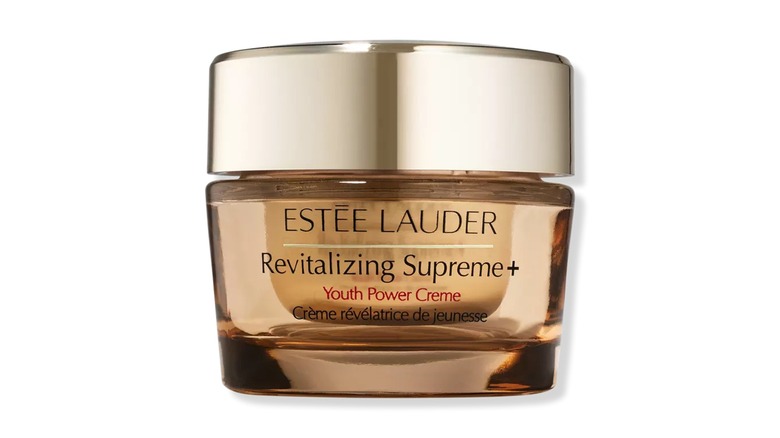 Ulta/Estee Lauder
The second week of Ulta's sale carries some seriously heavy hitters in skincare, with discounts from brands like Dermalogica, Philosophy, Murad, and Clarins. If you're looking to restock or explore new moisturizers (we can guide you through the many kinds of moisturizers if you're unsure), Week two is definitely for you.
Dermologica's well-reviewed Super Rich Repair Moisturizer (sale price: $47, regularly: $94) will be on sale on Week 2's opening day, Sunday September 3rd. Meanwhile, Shiseido's Essential Energy Hydrating Cream will be discounted at 50% off it's usual $50 price tag on Wednesday, September 6th. This well-reviewed cream claims to not only support the skin's natural production of hyaluronic acid, but also pulls double duty by strengthening the skin's natural moisture barrier. On Friday, September 8, cult-favorite Estee Lauder Revitalizing Supreme+ line will offer three of its signature moisturizers at steep discount up to 50% off the regular price. With a youth power crème, a restorative night crème, and an anti-aging crème it'll be hard to only pick one.
Last, but certainly not least, shoppers can expect to see two Lancôme Génifique products go on sale during the final day of Week 2, Saturday, September 9th. If you've always wanted to try the highly coveted Advanced Génifique Radiance Boosting Face Serum with Bifidus Prebiotic (sale price: $30-$127.50, regularly: $60-$255) or the Advanced Génifique Night Cream (sale price $47.50, regularly $95), this is the perfect time.
Week 3: September 10 - 16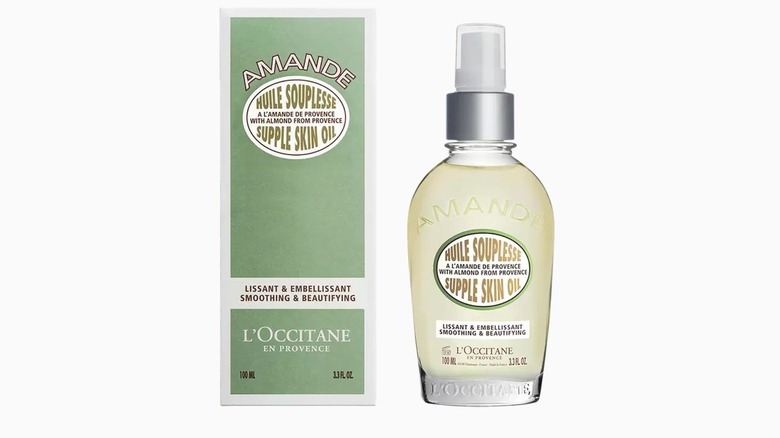 Ulta/L'Occitane
The final week of Ulta's sale features a mix of beauty, skincare, as well as a personal microdermabrasion tool that's available at 50% off on September 13th (sale price: $99, regularly: $199).
Om Sunday, September 10th, Too Faced Born This Way The Natural Nudes Eye Shadow Palette will go on sale for the first time at the Ulta Beauty sale, going for just $26 dollars per product. With several warm-hued shades, fans are calling it the perfect palette for the fall. Skincare deals will continue with the luxurious L'Occitane Almond Supple Skin Oil (sale price: $26, regularly: $52), which combines almond oil and camelina oil for a skin experience that's rich in both omega 3 and omega 6 fatty acids (oil can be a vital part of your skincare routine fyi). This skin-protecting oil boasts great reviews and will be on sale on Wednesday, September 13th.
Closing out the 21-day beauty sale on Sunday, September 16th is an assortment of blushes from MAC cosmetics (sale prices: $14.50-$16.50, regularly: $29-$33). With both mineral and powder blushes available, it may be hard for some shoppers to choose between glow and extra dimension.