4 Prints That Make Your Clothes Look Outdated In 2023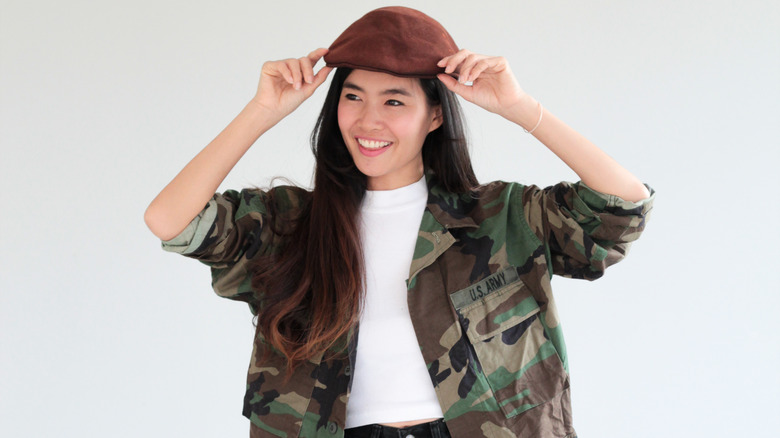 Selenophile/Shutterstock
If you're still buying those five-pound September issues of Vogue, you're probably about to go through your closet to purge last season's clothes, start fresh, and make some room. It can be hard to throw anything out with so many anything-goes trends, but sometimes it takes a while for oldies to become goodies again. Even the most committed fashionista needs to cull large collections. Plus, the ironic hipster and pre-prohibition classics, like bad satire, run the risk of going horribly wrong if not thoughtfully executed in front of the right audience.
Also, don't forget, a cluttered environment is a cluttered mind (or something like that). Keep things easy for the morning rush and narrow it down to your favorites with a sustainable purge of your wardrobe (donations are accepted at your local Goodwill Industries). With fall fashion at the forefront, it's time to free your frumpy frocks by starting with this short and sweet list of four outdated prints you will not want to keep around for this next fashion cycle. 
Camo no no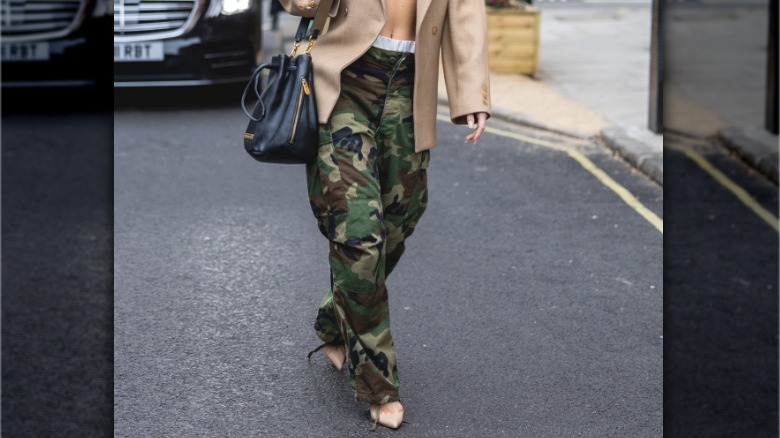 Getty Images
Camo will never be out of the fashion canon entirely, but it can get tired. Today's trend is getting away from the iconic splotches of color and shifting to a solid or more blended, subtle hint of camo without as much definition. (Think sfumato from art class.) 
Ever since a soldier on leave first lent his jacket to a date, camo, short for camouflage, has become a sure thing in the world of fashion. Over the years, camo has persisted from the days of classic 80s military surplus stores to Beyonce's sequined camo bodysuit. For many, the camo print signifies the strength of our heroes and a societal allegiance to one's country. When appropriated by the fashion world, the camo print (which originated as a battlefield pattern) gains a new level of meaning. To this day, camo adds a bit of edge to any fashionable look.
Some trend followers are keeping that utilitarian, military look and pairing it with anything couture (stilettos included!). This can still give off that subliminal tough, bring-it-on vibe found in an energetic runway stomp or the marching of a newly trained platoon. So if you're having trouble letting go of those favorite camo cargos, consider dying them. If kept in the same hues, a few rounds of fabric dye can take the harsh lines out of last season's go-to. Pair them with a stylish accent piece and you have yourself a revamp of a military style that's perfect for fall 2023.
Large florals and paisleys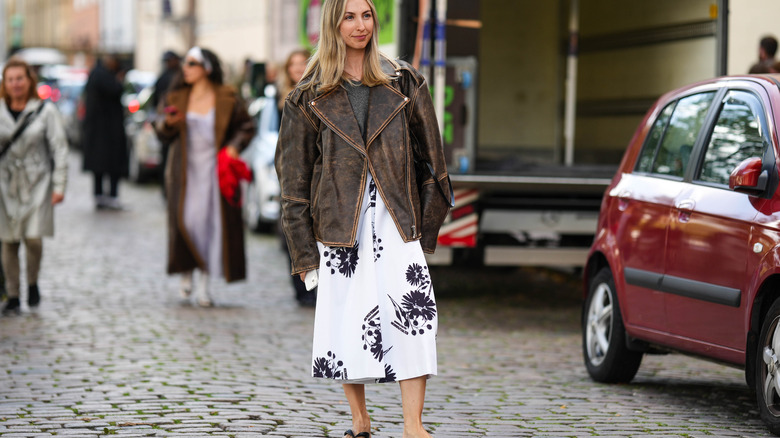 Getty Images
This season, when it comes to large prints like florals and paisleys — toss 'em. Not to be confused with maximalism or cluttercore styles, unintentionally large, repeated designs give the impression of poor-quality fabrics and definitely need to go in your donate pile. Fashion expert Shea Whitney says, "I think that the big, bulky, floral prints make you look so much older ... as a general rule, big patterns aren't that flattering." She then explains that smaller blossoms on printed fabric are delicate and give a more youthful impression. 
Now, we all know mature women are just as fashionable, if not more so, than less experienced women (they've been dressing their bodies longer). And maybe some of us want to look older. But there is something about the big frumpy comfort floral that looks a bit tired and brings the eye to where the cluster designs land. Depending on the fabric, those bouquets could hit anywhere and highlight any part of your body. If you care about your overall silhouette, just say no. 
Too much of a good color block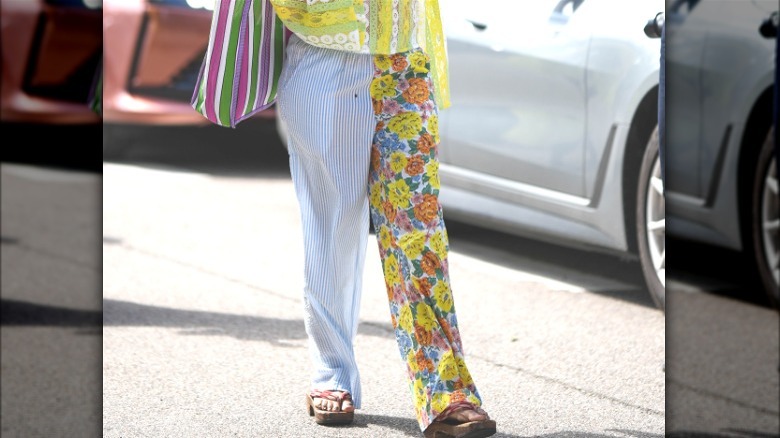 Getty Images
According to trend experts on TikTok, color blocking is officially fatigued. While color blocking is a staple fashion ingredient, the look can quickly go from "classic" to "clown" with a mash-up of prints and confusing contrasts. Consider going with a lazy-day monochromatic look instead, or using neutrals with the color-blocking technique. 
Everyone knows a fashion victim when they see one. Even if you can't quite define what's hitting a bad chord, poor color blocking might have folks thinking, as wardrobe and image consultant Diana Pemberton-Sikes says in her blog, "So you know what's in style. But do you have a mirror?"
This season, if you're itching to go with the color-block look, take a step away from the anything-goes Y2K reboot vibe and adopt a business casual look instead. You can't go wrong with classics and classic color-blocking codes.
Designer-centric mosaic madness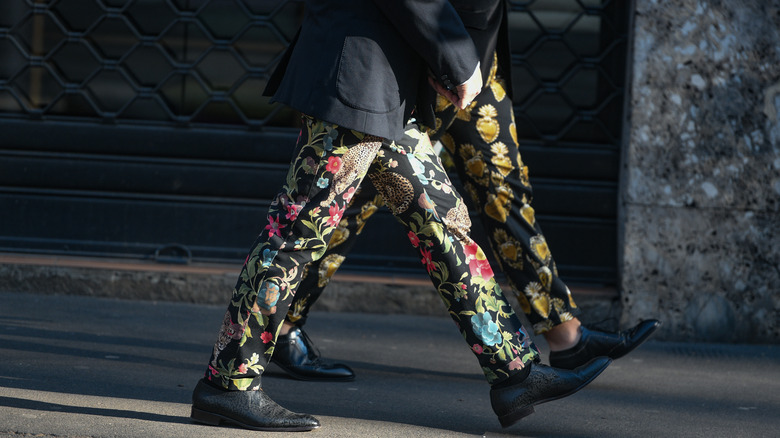 Getty Images`
With a pattern that was designed for a certain season, you (like a potential philosophy major) might want to give your passion a decent "gap year" before revisiting it. Otherwise, you run the risk of too much exposure and an outdated look. If you want your prize pieces to pop, haul them out in good retro timing. 
When it comes to designer patterns and brands you can spot a mile away, Dolce & Gabbana easily takes the lead. Yes, it's a boon for a fashion fan to see off-the-runway designer patterns out in the wild, and if you own a piece, you may not be so keen to put it in storage after its short, trendy life. So, if you are a must-have-Molly, just remember, (like the sun rising) Dolce & Gabbana will always have a new design.