Here's Exactly How A 4-Day Workweek Could Impact Women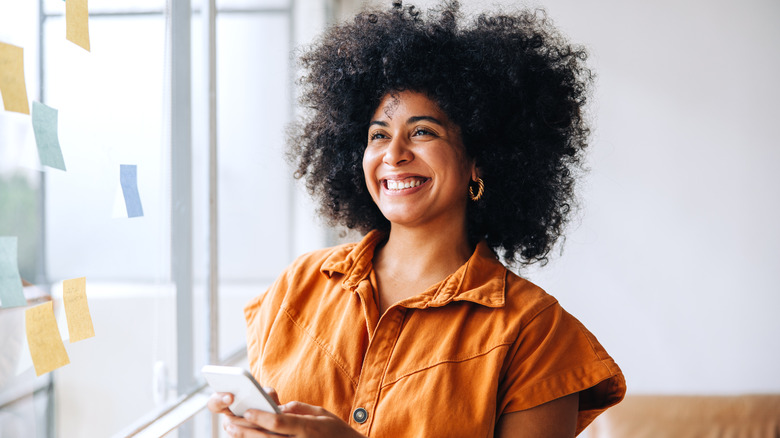 Jlco - Julia Amaral/Getty Images
Even before the pandemic hit and most of us started working remotely, individual companies were experimenting with the idea of introducing a four-day workweek. Over the years, the thought of working four days a week has developed from a simple idea to a feasible practice. 4 Day Week Global launched one of the largest trials in 2022, set up in the U.S. as well as in Ireland. Over 30 volunteer companies reported improvements on a wide scale. The companies involved found the four-day workweek positively impacted the company's performance as well as the employees' productivity and well-being. 4 Day Week Global shared that almost all of the companies are planning to or have already implemented a four-day workweek after the trial. Similarly, a 2022 UK trial also run by 4 Day Week Global, found that 86% of the companies were pleased with the results and wanted to continue its practice.
Have you ever thought about all the things you could do if you had more time off from work? From spending more time with loved ones to having more time for yourself, we dive into how exactly a four-day workweek could impact women, and the workforce as a whole.
More time for yourself and your mental health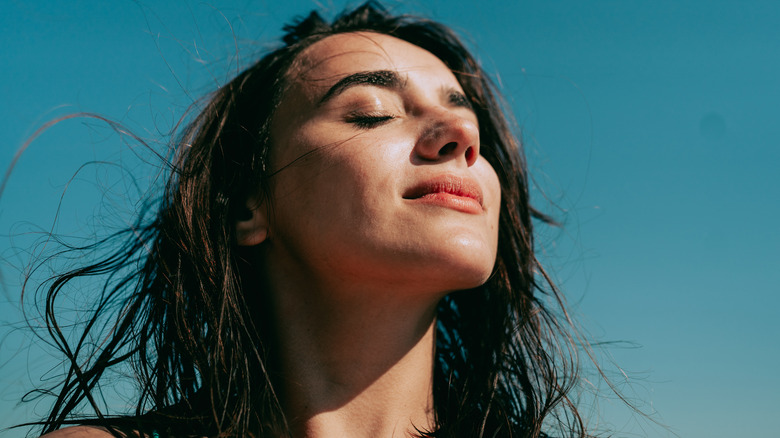 Aleksandarnakic/Getty Images
Probably the most impactful benefit of a four-day workweek is having more time for yourself. While parenthood can be an important aspect of life, women's worth has far too long been associated with how good of a mother they are. Therefore, instead of continuously helping others, the four-day workweek could provide women the opportunity to finally focus on themselves.
Getting rid of the standard five-day workweek allows for one day each week to be dedicated to yourself and your mental health. You can enjoy a three-day weekend holiday or give a new hobby a try. Even if it's only one day, having that additional time off could prevent burnout and improve your overall mental well-being. A four-day workweek alleviates work stress by reducing the number of weekly working hours, giving you the opportunity to take care of yourself.
A four-day workweek could help gender equality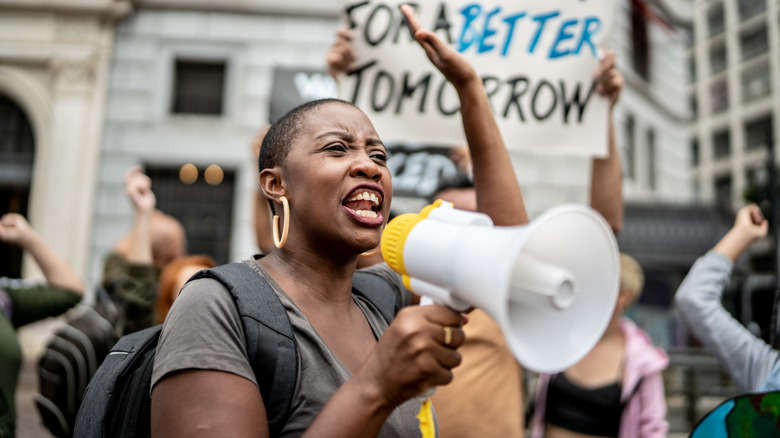 Fg Trade/Getty Images
In June 2023, the World Economic Forum found that gender parity might not happen for the next 131 years. However, implementing the four-day workweek could possibly help bridge the gap between how people are treated in the workplace based on gender identity. Because women tend to be the main caretakers (they are often expected to take on this role), they have to take more time off compared to men. According to McKinsey & Company's study on women in the workplace, women are often forced to ask for more flexible working hours or even leave the workforce in order to tend to their children.
Men are rarely asked to make the same kind of sacrifices for the sake of their families. Instead, they're encouraged to work more and be providers. This gendered, rigid way of thinking harms all of us. A four-day workweek could bridge this gap by giving everyone a day off that fathers can spend with their children, giving women time to cultivate hobbies and friendships. This is especially important as hanging out with your friends can boost your health. 4 Day Week Global's survey found that 22% of men actually spent more time with their kids and 23% more time doing housework, which helped reduce women's responsibilities. A four-day workweek could benefit people on a global level, creating a cultural shift and a better work-life balance for all employees.