Global Gender Parity Won't Happen For 131 Years, And It's Not Just Because Of Unequal Pay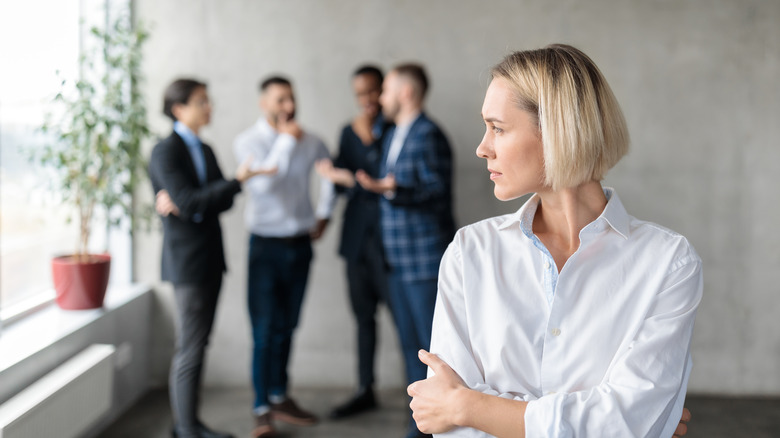 Prostock-studio/Getty Images
The World Economic Forum just published its 17th Global Gender Gap Report, and things don't look great for gender equality around the world. The Report has been continuously tracking 102 countries (including the U.S.) since it first began in 2006. By looking at four categories (Economic Participation and Opportunity, Educational Attainment, Health and Survival, and Political Empowerment), the report logs each country's efforts to close its gender gaps. However, in addition to the fact that no country in the world has actually achieved full gender parity yet, the report also found that it will be another 131 years before these 102 countries achieve gender equality, and 169 years until we achieve global economic parity.
If you're asking yourself why this report is so important, it is actually the longest-running index we have for tracking countries' attempts to close their gender gaps. It has grown to now include 146 countries around the world and is a great way to see just far women still have to go to achieve equality. While most of us think of unequal pay when discussing the gender gap, the problem actually extends to many more aspects of women's lives. In fact, the report speculates that, in addition to economic parity, political parity will take over 160 years to achieve. Women face underrepresentation, fewer opportunities, and, yes, lesser pay while countries move slowly towards progress. Let's dive into the gender gap and why we still have over one hundred years of work to do.
How the U.S. compares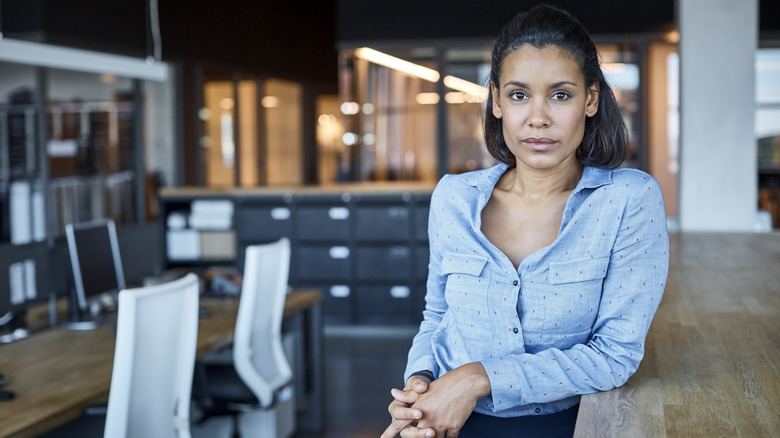 Morsa Images/Getty Images
Within the Report, the U.S. ranks 43rd out of all 146 countries for current parity (74.8 percent), with some key differences across the four categories the report looks at. The U.S. has achieved almost complete gender parity when it comes to Educational Attainment. With that being said, the U.S.'s Health and Survival score declined. This was in large part due to the five-year decline in women's life expectancy that has occurred since the pandemic. This year also saw a significant decline in the U.S.'s Political Empowerment index, which dropped the country's entire ranking (from 27th last year). The political empowerment category measures the gender gap at the highest levels of political decision-making. With zero female heads of state in our history and women's continual underrepresentation in the Senate, it's no wonder the U.S.'s lowest category is political. 
The third category that the U.S. struggles with is Economic Participation and Opportunity. Most of us know that women, on average, earn just 82 percent of what men earn, but women are also less likely to participate in the workforce and less likely to achieve senior or managerial roles. While some states are fighting for pay transparency laws, a vast majority of the country has no additional protections against gender discrimination in the workplace. It's also important to remember that women of color are particularly affected by this gender gap category with Black women earning 70 percent and Hispanic women earning just 65 percent of what men earn.
What can we do?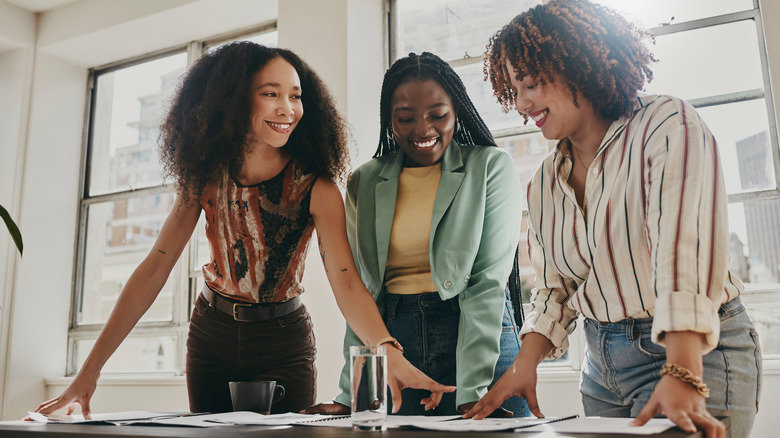 Delmaine Donson/Getty Images
So why does the report think we still need another 131 years to finally achieve equality? Sadly, parity has only had a 4 percent overall improvement since the report first started in 2006. Additionally, the COVID-19 pandemic led to major backslides in every region, with overall 2023 parity (68.4 percent) only just now getting back to 2019 levels. The pandemic not only slowed progress, but its effects lingered longer than many anticipated. While the Report says we won't achieve equality until 2154, the caveat is that this date only applies if we keep to our current (minimal) rate of progress. The good news is that there are many different ways we can speed up gender equality progress in both the U.S. and around the world in order to achieve parity sooner. 
The Managing Director of the World Economic Forum, Saadia Zahidi, emphasized to CNBC three things that could make a difference to this report. She called for investing in care infrastructure (resources and measures to help families receive childcare and therefore ensure more women aren't pushed out of the workforce), promoting STEM education, skills, and careers for women, and ensuring "all businesses, all employers have to look at creating more gender equal hiring, retention and promotion. Those are three things that could accelerate getting to parity within our lifetimes." You can help contribute to the cause by advocating for gender equality, voting for increased workplace protections, or even working to ensure pay transparency in your own workplace.