Here's How A Lip Liner Can Take Your Looks Up A Notch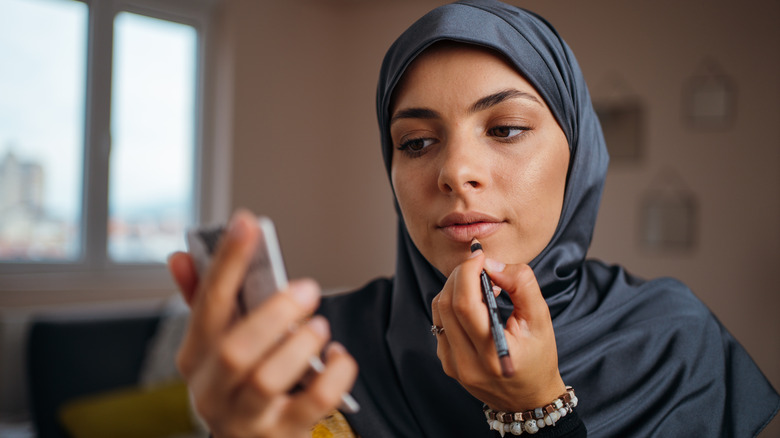 Johnce/Getty Images
While they may have gained massive popularity in the '90s with their contrasting look that created a ring around the mouth, lip liners live on in 2023. A slew of trends on TikTok has proven this, such as the "Juicy, Bratz Doll" lips hack or the "Vampy Peaks" lips hack (via Byrdie).
"Depending on how the lips are lined and lipstick colors used, it's a very wearable trend," celebrity makeup artist Robert Sesnek told PopSugar, adding that the way to update the trend for modern times is to blend the liner and the lipstick together for a seamless effect.
It may seem like an unnecessary extra step that requires extreme preciseness to apply — but don't worry, lip liner isn't as daunting of a product as it may seem. Here are the ways lip liner can take your makeup look up a notch, and how to apply it properly for optimal effects.
What is lip liner?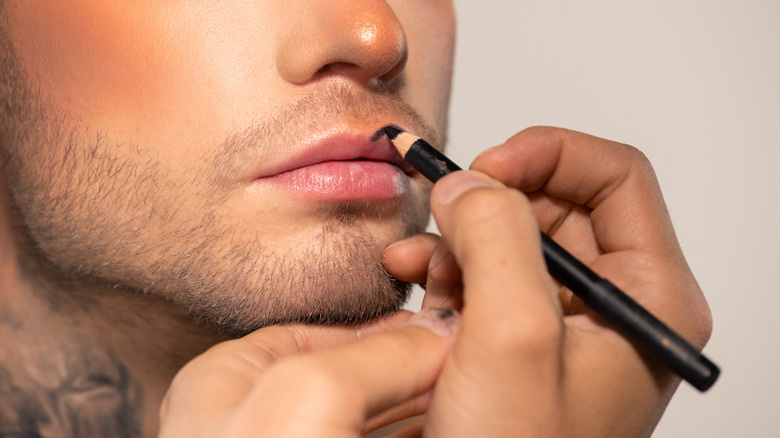 Pressmaster/Shutterstock
If you're not a fan of your lipstick moving all over the place, then a trusty lip liner is the way to go. Typically coming in the shape of a pencil, lip liner is designed to be applied to the outer edges of your lips to prevent your lipstick or lipgloss from smudging or bleeding outside the lines of your mouth (via MakeUpMuddle).
Other benefits of lip liner include preventing the pigment from fading throughout the day, and lip liner can also create a nicely shaped definition for your lips, making the process of applying lipstick more seamless. Lip liners can also take your look up a notch by making your lips look fuller, especially if you know how to overline them properly. (Just don't overdo it!)
Lip liners come in a wide range of hues, including universal nude and clear tones. When choosing the best lip liner for you, it is best to pick one that most closely matches the lipstick you're wearing to avoid a stark contrast.
How to apply lip liner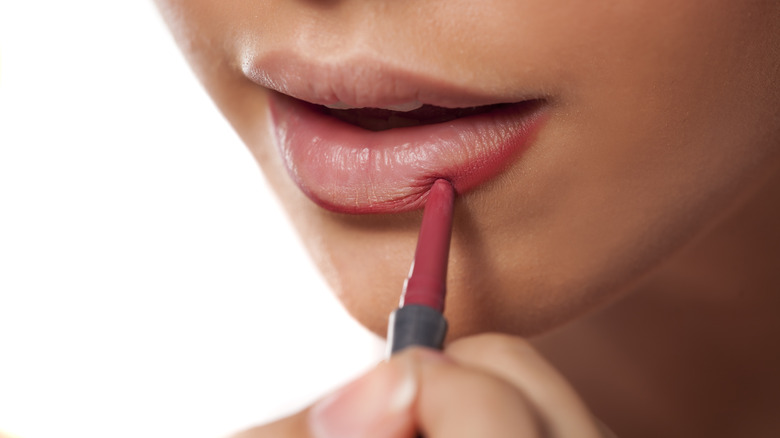 Vladimirfloyd/Getty Images
The most effective way to apply lip liner is to make sure you're starting with an even canvas, so be sure to do the prep work with some lip scrub and lip balm to avoid flaky skin that will make everything more complicated. When it comes to the actual application of the lip liner, start by gently tracing the outline of your lips, and if you really want to enhance things, you can create a shadow at the center of your bottom lip.
A key to overlining while still looking natural? "Make sure you meet back to the natural lip line at the corners of your mouth," professional makeup artist Courtney Hart told Byrdie.
For a fancy trick that'll make your lips look larger, celebrity makeup artist Tim Quinn recommended shading the corners of your lips with a darker color. "This is great to do before lipstick application, as it adds contour and shape to lips and is a creative way to use your lipliners," he told Byrdie.
After you follow these steps, it'll then be time to apply your lipstick. It's an easier process this time, as your lip liner will have laid the groundwork for you.