7 Essentials You Need In Your Vacation Wardrobe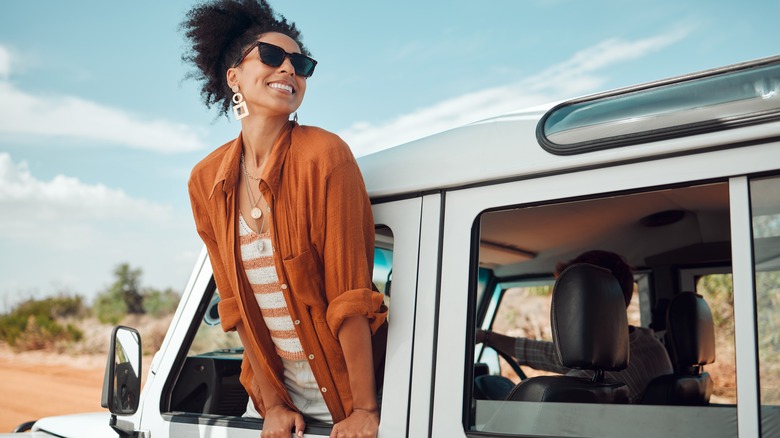 PeopleImages.com - Yuri A/Shutterstock
The plane has landed. The boat docked. The car has pulled into its spot and you've got precious little time to get your mind and body out of everyday adulting and into a relaxing, playful condition. Good for you though, your suitcase is on the light(ish) and think-free side of things because you've packed only the essentials. You've made your travel wardrobe simple, easy, stylish, and practical for multiple situations. 
How did you do it? Well, you paid attention to all the tips and tricks of packing and preparing for a trip, including researching, planning, and arranging for a fundamental travel wardrobe. It can be hard to know exactly what to pack for vacation, and much of the time, we end up overpacking. When it comes to preparing for your travels during your well-earned time off, don't let your wardrobe slow you down. Here are seven essentials to get you started packing.
Anywhere maxi dress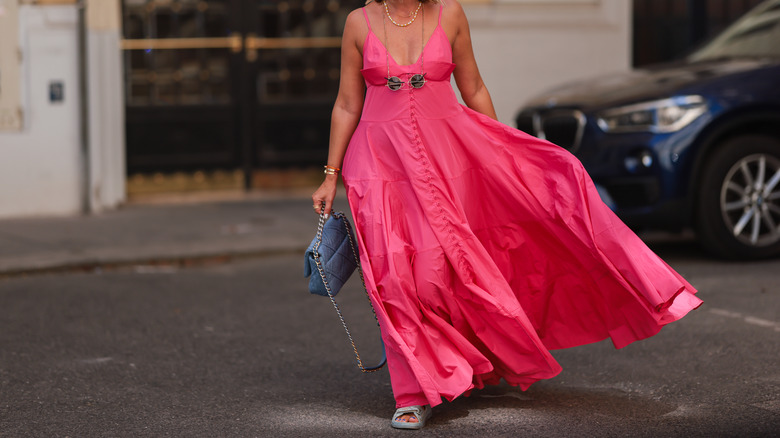 Jeremy Moeller/Getty Images
You can't go wrong with a flowing, floor-length maxi dress. Whether formal or casual, its oodles of fabric make a statement however you wear it and wherever you take it. The generous amount of fabric in this day-to-night outfit staple can protect your knees from the sun during the day and give you an elegant look for a night out. Throw a denim jacket over your maxi dress for a daytime look, and then pair it with some statement jewelry and fun wedges when you're looking to get fancy.
Blanket scarf
Maybe you're going for a daytime beach picnic and need a place to set the snacks. Or you and yours are a bit chilly sitting across the nighttime fire pit. You could be snuggling with a trashy book on a rainy morning in the bed-and-breakfast porch swing. Or perhaps you're watching live entertainment in a chilly theater downtown and need a nice long shawl around your exposed shoulders. Blanket scarves are a vacation must-have, (if not an obvious life hack.) Stylish and practical for every single occasion.
Pockets pockets pockets
Kangaroos do it. Gerbils, hamsters, and chipmunks too. Even the occasional sea horse has a built-in body-pocket. Pockets are useful for lots of reasons, but especially in your vacation wardrobe. Whether it's overalls, cargo pants, or a chic oversized blazer, if you've got clothing items with pockets, you've got less opportunity to leave behind your room key, car rental key, money, tickets, restaurant pucks buzzing that your table is ready after you've wandered away, and funny napkin sketches your kids doodled after dessert.
Flat, strappy sandals
Flat and strappy sandals are essential for instant vacation mode. And the strappier the sandal, the better. These babies ensure that you have endless outfit versatility, and because they're flat, you won't have to worry about straining your joints and muscles if you're taking long walks. Go for the "gladiator" look to give your outfit a versatile splash of style and highlight those hard-working legs and feet carrying you from sight to sight.
Sanguine in sunglasses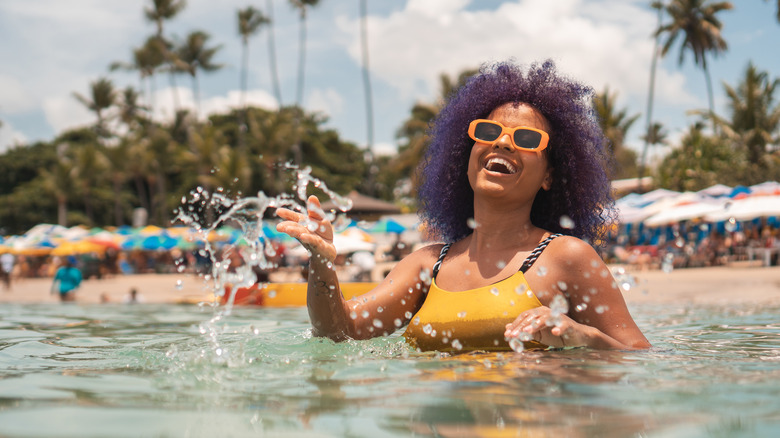 Mesquitafms/Getty Images
Even if you don't wear sunglasses in your day-to-day, there's something about donning them while on vacation. You tend to be in the sun more on leisurely explorations but also, if you're doing your vacation right, you tend to be more relaxed in general and a "cooler" version of yourself too. Whether you go for classic aviators, oversized, or chic cat-eye sunglasses, these are a practical and stylish must for vacay.
Day-to-night tote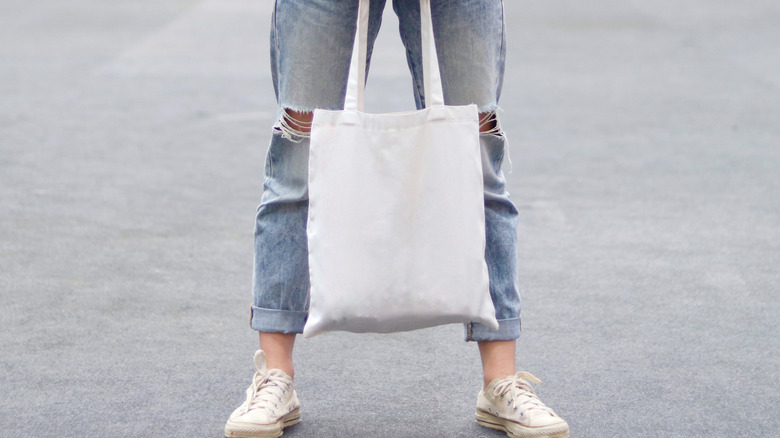 CactusStudio/Shutterstock
Classic canvas totes go with everything and are a key essential for summer and leisure travel. A souvenir-saver's best friend, they are lightweight and easy to carry on long walks winding through treasure-filled markets. Plus, totes are another day-to-night go-to accessory. What if your partner wants to hit a top-deck dance floor in heels for the first time in a few years? Do both of yourselves an easy and proactive favor and toss the flip-flops in the tote to avoid any blisters.
Comfy jumpsuit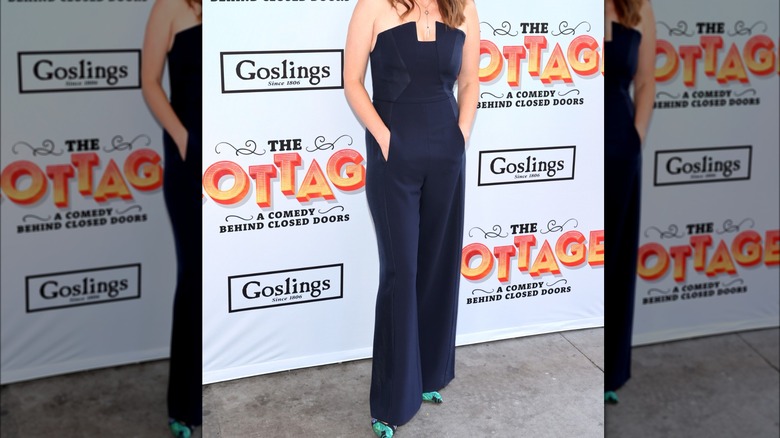 Cindy Ord/Getty Images
Like the maxi dress, the jumpsuit's versatility and comfort seem boundless. You can dress it up or down, go active, or take a cozy nap. Ideally, leisurely travel takes you to places of discovery and new experiences, but sometimes we haven't exactly planned attire for the spontaneous hot air balloon ride, shopping spree, or all-you-can-eat magic show. When you're in a jumpsuit, you can feel prepared for almost every spontaneous adventure your vacation mode might take you.