Big And Bold Pants Are On-Trend For Summer 2023 - Here's How To Rock Them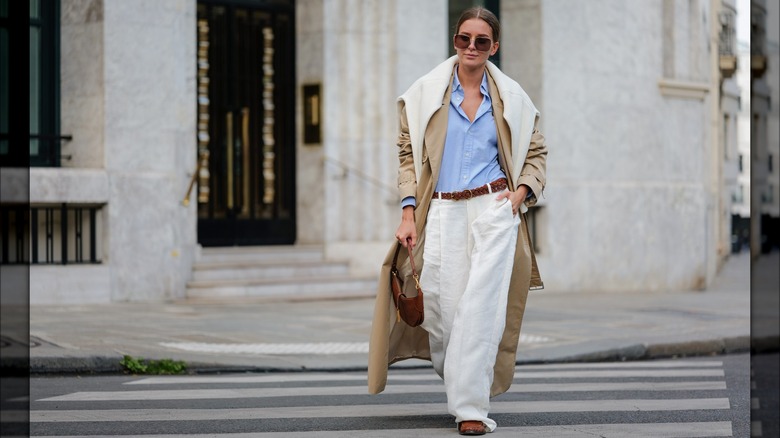 Edward Berthelot/Getty Images
If you are someone who scooped up wide-leg pants last year, you'll be delighted to know that the silhouette is going absolutely nowhere. In fact, new oversized leg shapes, cuts, and styles are making the relaxed aesthetic even more extreme this summer. This makes it easier than ever to try out new silhouettes and styles you might not have seen before. Plus, the summer trend of rocking full-length pants ensures you'll have plenty of opportunities to wear them. Of course, with all of that extra fabric, you might be asking yourself how in the world you're supposed to stay cool.
The good news is that more and more styles are being made in breathable summer fabrics this year. Plus, the looseness of these oversized silhouettes makes them natural contenders for lighter materials like cotton, gauze, and linen. These baggy cuts also allow for an overall more airy and loose fit that will ensure you don't suffocate during summer's hottest days. Stay cool and chic with these big and bold summer pant trends.
Stay cool with linen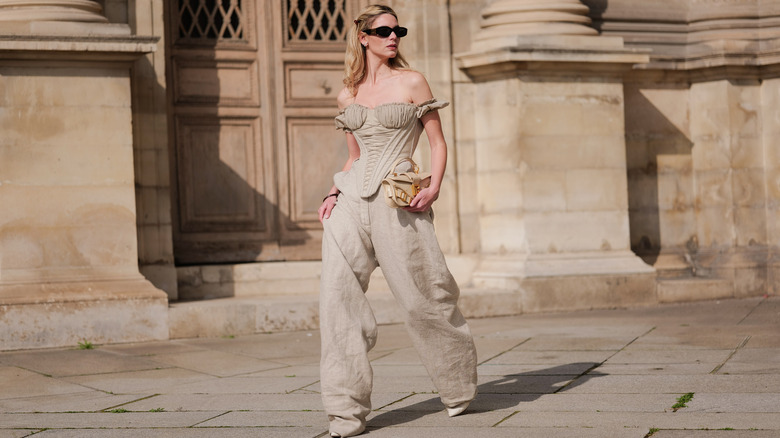 Edward Berthelot/Getty Images
Linen is a go-to for combatting the summer heat, and there are plenty of ways to keep this fabric wrinkle-free, like air drying and using spray starch. Not only is the textile extremely breathable, but it also offers an effortless aesthetic due to its relaxed finish. 
Linen is a natural choice for anyone looking for more minimalist styles since, as a looser fiber, it is generally used in simpler silhouettes and cuts. From drawstring waistbands to loose-fitting trousers, linen also generally comes in a more muted palette, making it easy to pair with a variety of separates that might be in your closet. The best part is that linen pants have a timeless look that ensures you can wear them for years to come.
Cargo pants are back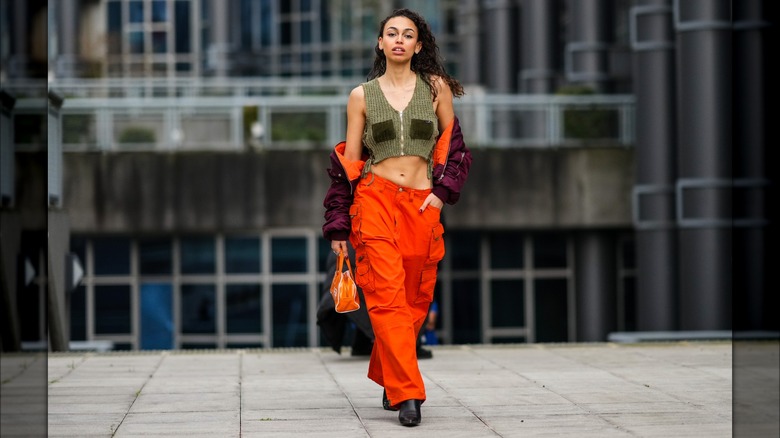 Edward Berthelot/Getty Images
The return of cargo pants is officially upon us, along with a slew of other styles from the early aughts. With oversized pockets and a mix of leg shapes and cuts, the cargo pants of 2023 have definitely grown up from their predecessors. While they still have a distinct callback to their street-style roots and utilitarian aesthetics, new fabrics and prints have elevated some cargo pants into chic evening options. With that being said, relaxed, baggy fits, and cropped styles still exist for all your comfortable casual needs.
Oversized slacks are super versatile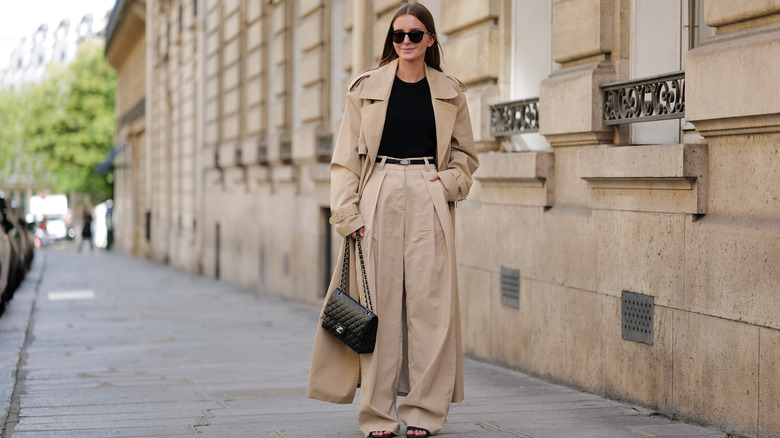 Edward Berthelot/Getty Images
Work chic meets the cool-girl aesthetic with oversized trouser slacks. With a nod to workplace minimalism, the oversized trouser trend typically sticks to staple solid colors (like the much-loved white summer pant trend). This makes the oversized trouser a rare crossover item that can work while out to brunch and also in the office. Plus, with a loosely structured silhouette, these pants look great in summer-friendly fabrics like cotton and linen. They're chic and comfortable, and allow you to easily embody an effortless aesthetic. 
Barrel leg/tapered cut helps keep you cool
There is no denying that wide-leg jeans are fun, but the barrel leg is quickly becoming a sought-after alternative silhouette. While some people might question wearing jeans in the summer, this cut allows for more breathability than other styles by offering the looser and more comfortable fit of a wide leg (especially around your hips). 
What elevates the cut, however, is the unique taper at the ankle that allows you to better show off your cute summer shoes. What is also great is that the cut looks great in a variety of different medium and heavier-weight fabrics like denim and twill.
An extra wide leg is both comfy and chic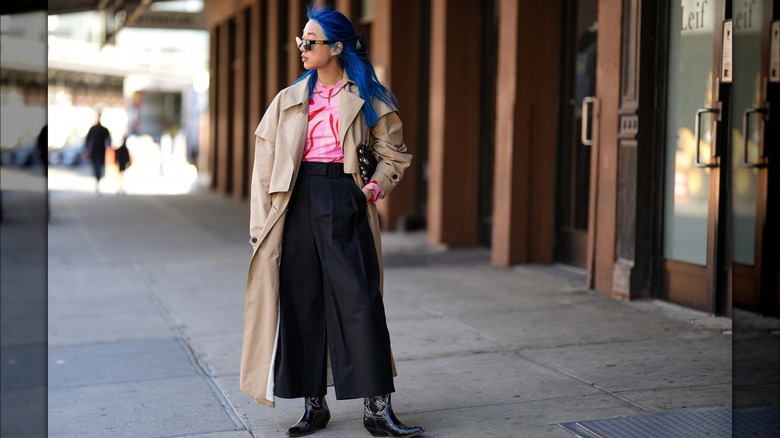 Edward Berthelot/Getty Images
Imagine your typical pair of wide-leg pants and then make them even more extreme. With a dramatic oversized leg width, these pants offer a voluptuous silhouette that lends itself to comfort. As a bonus, the oversized nature of the pant legs adds drama to any outfit while also keeping you cool and airy. Whether you decide to go full length for peak drama or opt for a more cropped length to better show off your shoes, the oversized nature of this style is sure to elevate your overall look. Pair with a crop top or minimalist top to truly let these pants shine.