Bun Lovers Rejoice - Your Favorite Messy Updo Is Officially Trending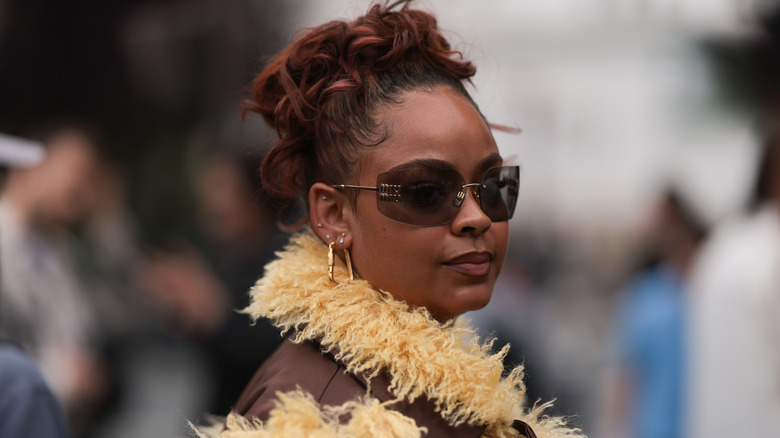 Jeremy Moeller/Getty Images
Bun lovers everywhere rejoice! The convenient, manageable hairstyle is officially in this season. Recently spotted by celebrities like Selena Gomez and Lizzo, the bun updo has become one of the easiest and most stylish hairdos this summer. Not only is the style convenient for getting hair out of your face, but it also keeps it off your back and neck ensuring you feel cool and breezy all summer long.
Messy buns were everywhere in the early 2010s as part of the Tumblr girl aesthetic. With the resurgence of twee and indie sleaze style, it's safe to say that Tumblr fashion is back on the rise too. The messy bun represented a feminine, easy style that prioritizes comfort. People would often accessorize with a fun scrunchie or bright bow to add their own twist. The buns of today are messy in a very organized way and give off a laidback vibe without looking like you rolled out of bed.
Why buns are on the rise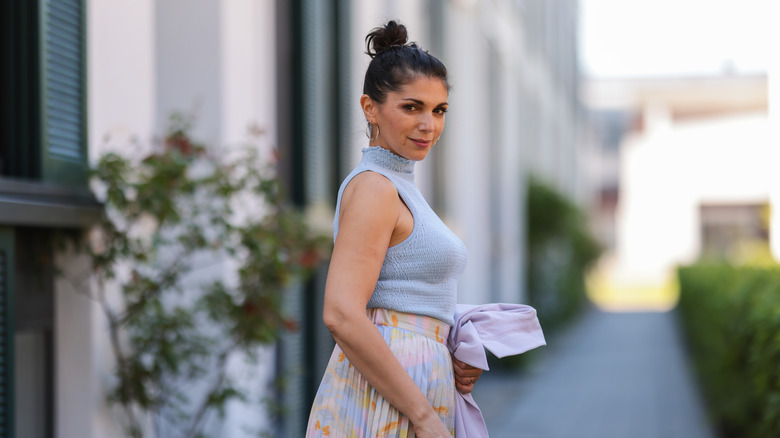 Jeremy Moeller/Getty Images
One big point of fashion right now is comfort. From utilitarian style pocketed fashion to ultra-comfy slip skirts, today's fashion is all about feeling great in style. Along with this comfort comes practicality. The women of today have places to be and people to see, they need a look that can hold up from the office, to cocktail hour, to dinner dates while still looking stylish.
A bun offers a secure hairstyle that can actually look better if it gets a little messy throughout the day. Unlike ponytails, a bun can incorporate any potential flyaways as part of the look in a way that feels natural and effortless. The bun can look sleek and professional in the morning and lived-in and relaxed by the end of the day. This makes it a versatile look and one that surprisingly can be adapted to different hair lengths.
How to get the style
If you have short hair don't fret! You can do a half-up version of the bun. This lets you keep hair out of your face and play with the bun trend. Gather the top layers of your hair into a half-up style and wrap the hair around to create a mini bun. For extra security, feel free to use multiple elastics to help keep your style in place all day. Finish the look off with a spritz of your favorite hair spray and you're ready to go.
If you do have hair that's long enough for a bun, you can spice up the look with the addition of unique hair pins and clips. Join in on the Y2K revival with some delicate butterfly clips or other damage-free hair accessories. The best part about a bun is the amount of disheveled it looks is customizable by you. If you love the look of a sleeker bun, smooth out your strands with some extra-strength hair gel. If a tousled look is more your style, spray in some texturizing spray before and pull out a few pieces.