Bold Blush Is Summer 2023's Brightest Makeup Trend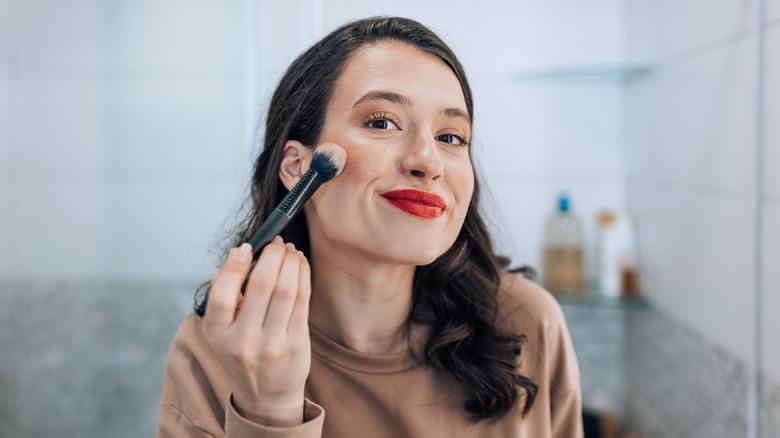 Realpeoplegroup/Getty Images
Bold blush is in this summer! We love the pigmented, flush of color a bright blush brings to the face and this style can be flattering for all face types. A bold hue can give the skin a natural warmth that feels a little more realistic than bronzer. And, finding a blush that compliments your skin can give you that beachy glow without sunburn. Actresses like Charithra Chandran have been bringing the trend to the red carpet and makeup influencers like Mikayla Nogueira have been exploring the burst of products that have been hitting the market. 
Making your cheeks the focus of your face is an easy way to experiment with bolder makeup looks without fear of going overboard. The trick to this trend is to keep the rest of your face simple to avoid your makeup looking too busy. Bold blush can be matte, dewy, outlandish, or natural, we love how customizable this look is, you can even combine two shades for a more pigmented, unique look. Plus, this trend can be adapted for any skin type, making it a super accessible look for anyone to try.
What blush product will work best for you?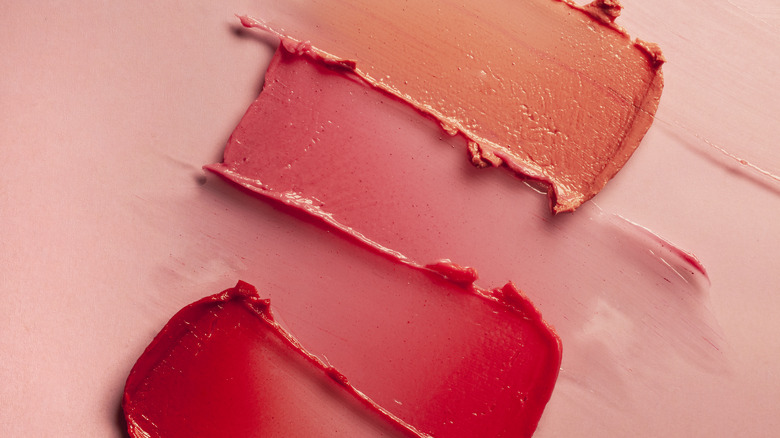 Tanyarow/Getty Images
Depending on your skin type you might want to experiment with different blush textures to find one that flatters your skin best. If you have drier skin that tends to look cakey with powder products try a liquid or cream blush. These sit nicely on top of your skin instead of settling into the fine lines of your face like powders can. Plus liquid blushes offer maximum control of how intense you want your flush to be. The Rare Beauty soft pinch liquid blush has become a quick favorite among influencers, celebrities, and everyday people alike for its blendable formula and pretty color options. The hot pink shade "Lucky" is a great starter color for this trend.
If you're looking to be a bit bolder, then a powder blush might be for you. One benefit of powder is there's a wide array of shades to experiment with. Shades like purple or orange may be a little unconventional but they can look beautiful on darker skin tones. The "Just Peachy" blush from Clouroured Raine is a beautiful, bright, shimmery peach hue and it supports a Black-owned business. To avoid having your blush feel cakey, prep your skin well beforehand. Use an oil-free foundation as a summer-friendly base to help keep your makeup in place no matter how hot it gets outside.
Blush application
To avoid coming across as clownish, focus on applying the blush closer to your cheekbones and a little higher than the apple of your cheeks. From there you can blend the product over your cheekbones to just below the hollows of your cheeks. This creates the natural sculpted look we typically rely on bronzer or contour for. Blending the product up towards your temple can create a more dramatic sculpted effect if you love to have your face looking sharp.
Make sure to work with your blush product in layers to control how much product goes on your face at once. Remember, you can always add more blush but it's a lot harder to remove! Working in layers gives you more control over what areas of your face you want to highlight more. Try working with different blush application patterns to see what looks you like best. Other recommended placements are across the bridge of your nose, on your chin, and under the hollows of your eyes.