Love Allways Is Bringing Pansexuality To The Forefront As We (Finally) Usher In New Era Of Dating Shows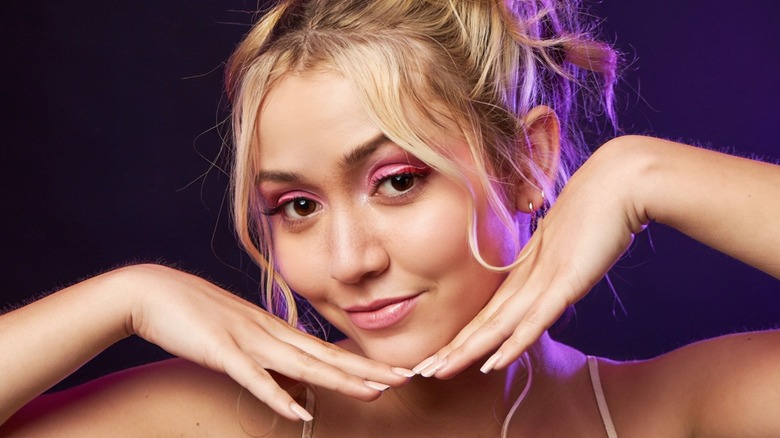 Paramount+
At last, a pansexual dating reality show is here. "Love Allways" on Paramount+ is bringing something new to the formulaic dating shows that traditionally feature straight people finding love. The new show operates on the belief that attraction is universal, and someone can be attracted to people no matter their sex or gender. It's a celebration of queer visibility that reality TV so badly needs. "Love Allways" follows the premise of "The Bachelor," where Lexi Paloma, the pansexual bachelorette, will look for love among contestants of all genders. Best of all, Paloma isn't making this decision on her own. Relationship experts Spicy Mari and Anthony Recenello help their teams of contestants vie for her love, giving the show a unique competitive twist.
The show offers 10 delicious episodes of everything we've come to know and love about dating reality TV. But what makes this show additionally complex is that some of the contestants fall in love with each other along the way, Paramount+ said in a press release. This causes volatile emotional reactions driven by passion, jealousy, and everything in between. The first three episodes of the show air on June 2 and we're here for this exciting journey. Not only is it sure to be packed with drama, but it's a pioneering venture in the future of reality dating shows.
The sexual spectrum of Love Allways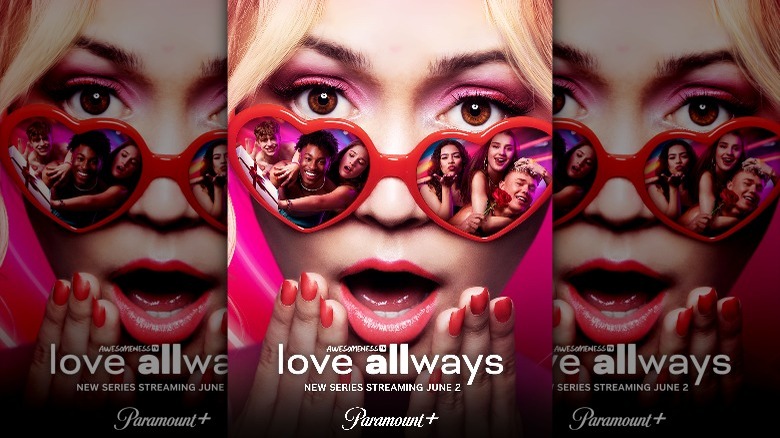 Paramount+
What's so important about "Love Allways" is that it shows a spectrum of sexuality that's often missed in reality dating shows. The show presents contestants of all genders in pursuit of love beyond the limits of heterosexuality. It celebrates the fact that people can be attracted fluidly to different genders, and films how these relationships come about. 
Pansexuality is often not talked about because there's less of an understanding around it. It's a relatively newer term that captures the expansiveness and spectrum of sexual orientation. Most who are pansexual don't take gender into account, and it's much more common than people might think. In 2022, Gallup discovered that 7.2% of adults identified as LGBTQ+, and 1% to 2% of these respondents identified as queer, pansexual, or asexual. "Love Allways" gives this group representation in the largely heterosexual-themed world of reality dating TV.
As contestants also fall in love with each other too, viewers get a more comprehensive range of what pansexuality is all about. It's a chance to explore and get invested in a dating world we're not often shown on reality TV. And social media users were all about this innovative concept. When Paloma shared the news on TikTok, a fan wrote: ​​"Giving the queer people what we want and need." Another commented, "Shut up yesss, we been waiting for this." People are clearly excited about this inclusivity and feel it's long overdue.
This is the future of reality dating shows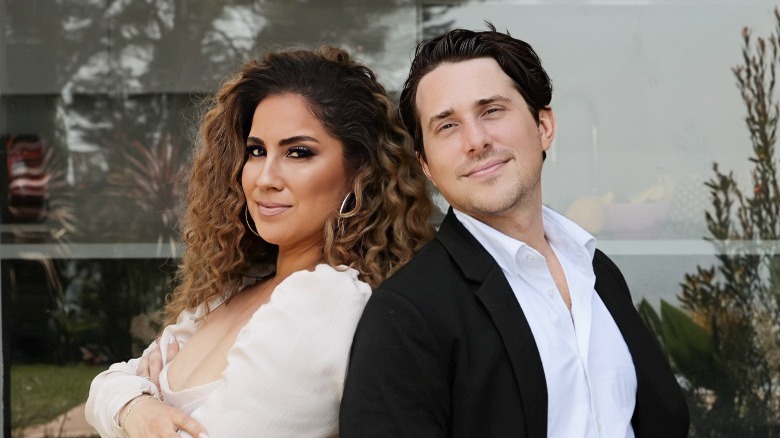 Paramount+
"Love Allways" is so groundbreaking because it's paving the way for content that follows in its inclusive footsteps. The show is also coming hot on the heels of the UK's first-ever gay dating show called "I Kissed a Boy" by the BBC. The fact that two reality dating worlds with queer representation came out back-to-back means that more inclusivity in the genre is promising.
What's so liberating about "Love Allways" is that it widens the scope of queer representation. Pansexual dating opens up the doors of possibility and creates a wider dating pool, something that Lexi Paloma will have to navigate. And we'll see all of the contestants react emotionally to romantic pursuits, conflict, and the intense emotions that relationships can bring.
This representation is also so important as it helps to de-stigmatize the concept of pansexuality. It helps deepen the understanding of those who might be unfamiliar with this sexual orientation and provides them with a glimpse of the real, raw feelings involved. Best of all, it'll give pansexual viewers people to identify with, something that's been missing from standard dating shows. Based on the reaction of fans online, it's clear that this fresh perspective is what audiences want and can expect more of in the future.