Still Haven't Found Your Perfect Short Haircut? Meet The Bubble Bob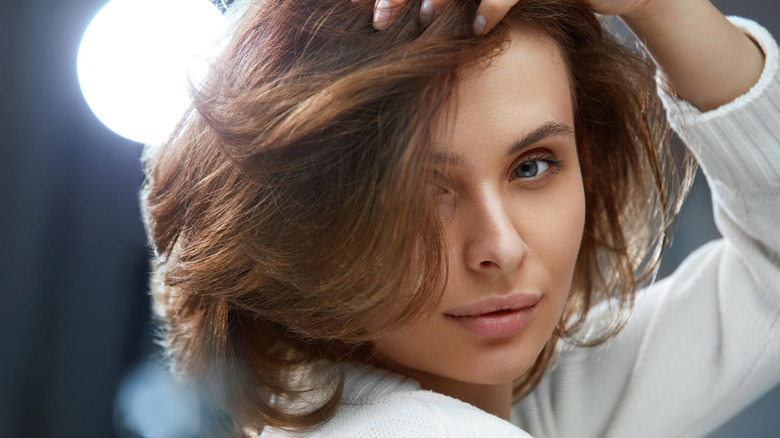 Puhhha/Getty Images
Summer is the perfect time to debut a new hairstyle, whether you're bored with the one you have or just feel like taking a chance on a shorter hairstyle. You could be searching for something that's guaranteed to give you more volume at your roots while framing your face, which can be difficult to achieve. But, with bobs gaining popularity, the bubble bob is sure to be the perfect haircut for you. What makes it different from other bobs is its shape. It's cut in a way where it's notably rounder and fuller to help give your hair a featherlike bounce. 
We know that committing to having your hair cut into this style involves figuring out how to avoid the awkward stages of growing out a bob, but don't worry! Your hairstylist will be more than willing to share tips that'll help you maintain your new style. Not only that, but the two of you can work together to find the right length that will complement your face and hair texture. 
What makes this hairstyle perfect for summer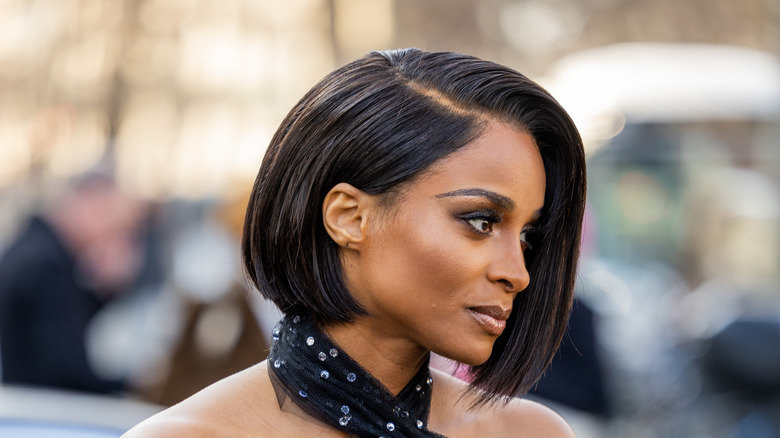 Christian Vierig/Getty Images
Depending on your opinion, it's debatable whether shorter hair is more or less maintenance than other hairstyles. Still, one thing is certain — it's going to keep you cool during those hotter months. And it works for everyone because of its feathered appearance. According to hairstylist David Dossola in an interview with Woman and Home, "This subtly graduated bob, which boasts airiness, can be adapted to add volume to fine hair but also soften features of certain face shapes, such as square."
Some things that will help style your hair at home before your next appointment are a good mousse, a round brush, and a blow dryer. As long as the cut you receive accentuates the "bubble" shape, it doesn't matter how you wear this look. You can wear it straight and sleek, with volume courtesy of pin-curls achieved with a curling iron, or, depending on your hair's texture, you can wash it and let it air dry for an effortless look.
How to achieve the bubble bob
The bubble bob is a hairstyle that's best achieved with the help of a professional because the cut has to be layered a certain way. Remember that each stylist may have their own process for getting the cut just right for their clients. In an interview with Glamour, hairstylist Belinda Lee Mills said, "I cut in the base line, then softly added light graduation at the back to elevate the shape a little more." Graduation is what helps give this haircut its "bubble" shape by adding more depth around the base of the bob. 
Due to the versatility of this hairstyle, you can opt to wear a middle part or ask your hairstylist to cut wispy layers that frame the outline of your face. Also, don't think you have to go super-short with it, either. If wearing a chin-length bob makes you nervous, you can have it cut closer to shoulder length.