The Italian Bob Is The Stylish Short Hair Trend Dominating Summer 2023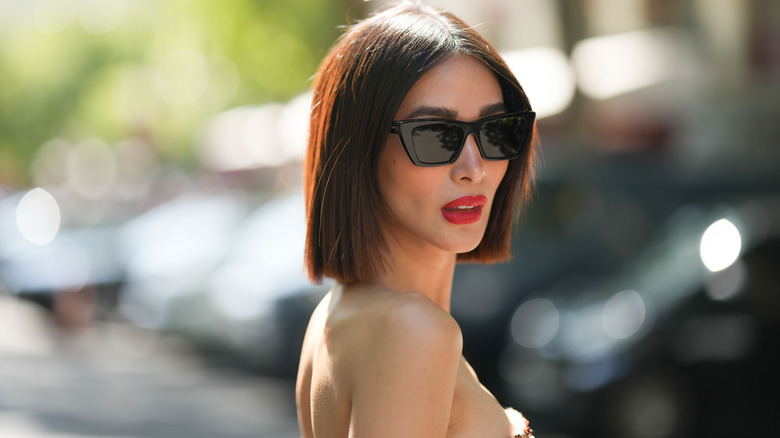 Edward Berthelot/Getty Images
The summer months are the perfect time to experiment with a short haircut, and we're obsessed with the chic and easy Mediterranean-inspired Italian bob. The Italian bob is different from the French bob with its distinct lack of bangs and slightly longer length, making it a flattering style for anyone. Characterized by a fuller cut with blunt ends, the Italian bob is an easy cut to style or wear naturally. This style can work with various hair textures, making it the hottest style for this summer.
This haircut can be worn up or down and doesn't rely on an extensive wash and styling routine to look its best. If you lean toward low-effort hairstyles or are hoping to make the big chop, an Italian bob might be for you. Celebrities such as Dua Lipa and Hailey Bieber have flaunted the style and it couldn't be easier to ask for at the salon.
What to ask for at the salon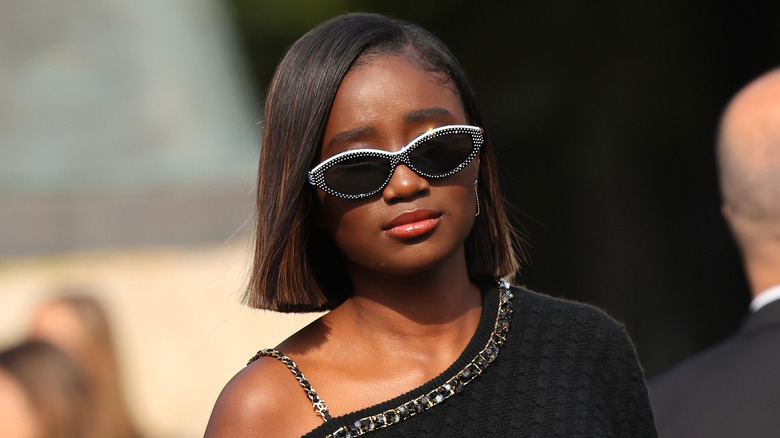 Jacopo Raule/Getty Images
An Italian bob will fall anywhere from below your chin to just above your shoulders. You can specify the length depending on how much hair you are looking to cut off. If you have a rounder face, going for a cut that goes past your chin can help to elongate your face and jaw. If you want to elongate your neck, a cut closer to your chin can create this effect. Don't be afraid to start longer with the look, because you can always go shorter later if you want.
Ask for a blunt cut that keeps the fullness of your hair even throughout the look. If you're worried about the hair looking too heavy, you can ask for a few face-framing pieces to help lighten the look while still maintaining that Italian bob. This is helpful if you have thick hair and are worried about excessive heat around your face this summer. If you have thinner hair and are concerned an Italian bob will make your hair look thin, ask your stylist about thickening products or mouses you can add to give your hair extra oomph.
Things to consider about an Italian bob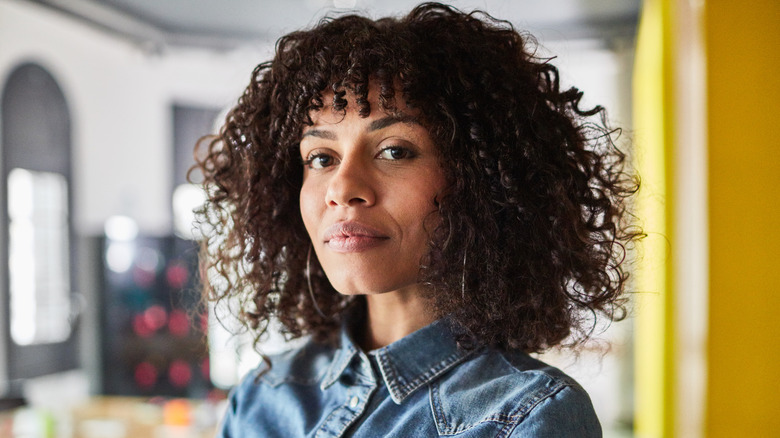 Alvarez/Getty Images
For those with a curlier hair pattern, an Italian bob may require more styling to get the same look. You can use styling gels or heat tools to help shape your hair in the traditional Italian bob look, and you can also go for a slightly longer Italian bob with some layers. Curly hair will help to hide the layers while still giving that bob style, plus it will be easier to manage.
If you're concerned about keeping your hair out of your face with a shorter style, just consult with your stylist beforehand to ensure you agree on a length that will allow you to do mini ponytails or half-up styles still. If you currently have a French bob, an Italian bob can be a great next step to grow your hair out into. The Italian bob is very forgiving with length and styling, and your bangs and previously angled bob can easily grow out into the iconic Italian 'do.