Full Coverage Is Officially Out For Fall 2023 - Here's How To Get The Natural Makeup Look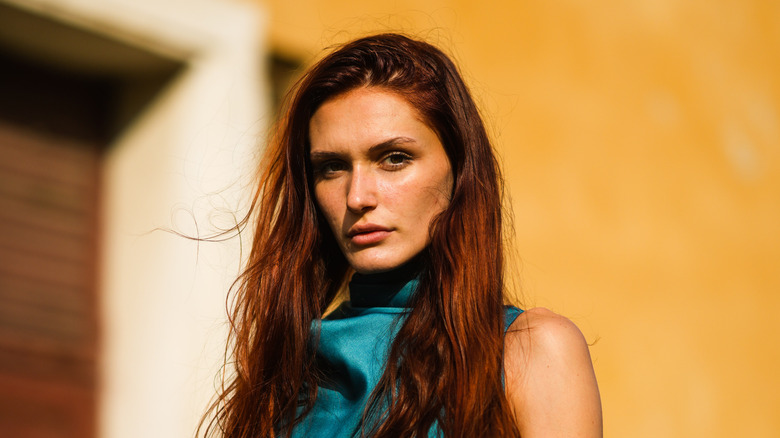 Edward Berthelot/Getty Images
A new season means new beauty trends and the chance to try out fresh looks. Fall 2023 is all about ditching the full coverage makeup look in favor of a more natural aesthetic, and honestly, thank goodness. A lighter touch with your makeup can not only be better for your skin by allowing your pores to breathe more easily but can also help you fully embrace and even flaunt the final few weeks of your summer tan. The key to this natural makeup trend is to let your natural skin shine. As celebrity makeup artist, J Guerra, explained to Glamour, "Real skin is showcased and embraced in these trends."
Post-summer skin can often have a myriad of concerns ranging from dryness to sun damage, so there is no better time to opt for lighter, more natural, products to give your skin a much needed break (in case you didn't already know, you should also be changing up your skincare routine with the new season). In addition to helping your skin better transition to Fall, this more natural makeup finish can also help you better embrace your natural skin by allowing your texture and freckles to shine through. This can be important not just for your mental health but also as a way to more confidently enter cuffing season.
How is the natural makeup trend is different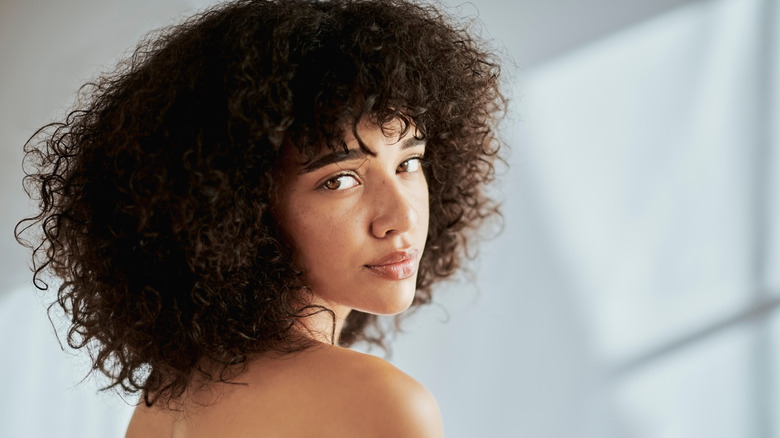 Delmaine Donson/Getty Images
The beauty of the natural makeup trend is that it's all about embracing the natural color of complexion. In previous years, we may have seen heavy eyebrows, matte foundation, and dark, obvious blush during the fall. Now, it's all about simple, light to medium coverage foundations (or tinted moisturizers), minimal eye makeup, and simple, nude-colored lips.
If you're hesitant about ditching full coverage — which, we get it — you can rest assured this trend doesn't forego face makeup completely.
By using lighter foundations, powders, or even moisturizing products you can still achieve a more even skin tone and possibly even an added glow while letting your natural skin characteristics come through. That said, it can be useful to utilize some of the same techniques as the no-makeup trend (regular moisturizing, exfoliating, and depuffing) in order to help you achieve your best skin yet.
The natural trend also has some noticeable differences from the no-makeup-makeup trend. The no-makeup-makeup look is more focused on full coverage that looks natural, and doesn't usually allow for natural skin texture or freckles to show through. This trend uses full coverage foundation to create the illusion of natural skin. While there are definitely perks to full coverage, especially if you're someone who suffers from acne or skin discoloration, it is ultimately a thicker and more heavy process to achieve. Plus, thicker makeup coverage leads to a higher potential for more skin issues and breakouts long term.
Ways to get the look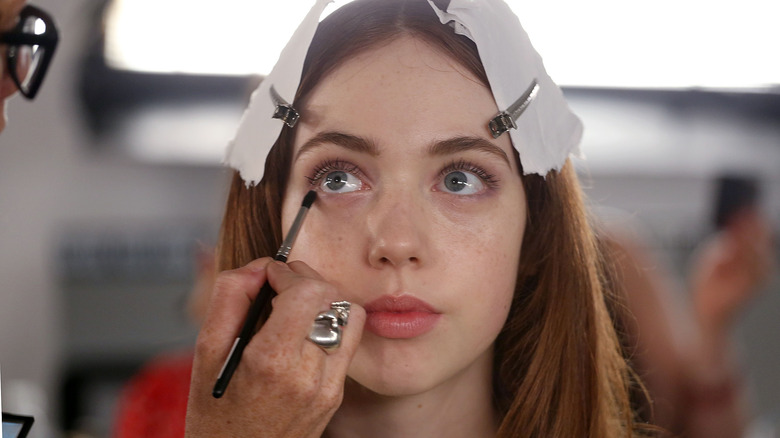 Mireya Acierto/Getty Images
Rather than focusing on thick, full-coverage foundations, the natural makeup look is achieved by using light-coverage products. This can be anything from a tinted moisturizer to using a sheer coverage foundation. The key is to allow your natural skin texture and characteristics (like freckles) to shine through while still enjoying the glow boost that minimal coverage products can provide.
If you elect for a sheer foundation as opposed to a tinted moisturizer, make sure to use a moisturizer before applying your makeup. That added layer is a great way to ensure not only a smoother finish with your coverage but also a healthier skin barrier. If you're someone who struggles with oily skin, opt for a mattyfing powder or foundation, just remember to keep your coverage light. Aim for a fresh and dewy final aesthetic that showcases your unique skin with just a touch of makeup assistance.
Moving to lighter coverage during the transitioning seasons can be especially helpful if you're trying to determine your undertones and seasonal skin tones. This can be relevant if your skin is more or less tan then previous years and you need to change up your makeup shades accordingly. It can also be important to re-determine your tones if you decided to jump on one of the summer or fall hair color trends this year. Different undertones might emerge with new colored hair, so make sure to change up your makeup shades to match your new look.