Here's What Went Down With Savy After Shark Tank
We've seen it all on "Shark Tank." The ABC reality show for entrepreneurs has introduced us to all sorts of products and ideas, some more ingenious than others. Disha Shidham brought her idea, Savy, to "Shark Tank " during season 9, episode 18 in 2018. Shidham's idea that she pitched to the sharks was an app for online shopping. Prospective customers could record what they're willing to pay for a certain item. If the retailer's price does eventually drop to what the customer is willing to pay, then the customer gets an email and the option to purchase the item.
We're more familiar with seeing tangible products pitched on "Shark Tank," from skincare brands to jewelry and apparel. Technology and apps seem less common, though they're by no means obscure on the entrepreneurial show. For instance, we saw the dating app Coffee Meets Bagel get pitched on "Shark Tank." Interestingly, none of the sharks went for the dating site, and it was able to succeed on its own. While none of the sharks went for Savy either, the shopping app wasn't able to make it and has since folded.
What happened to Savy on Shark Tank?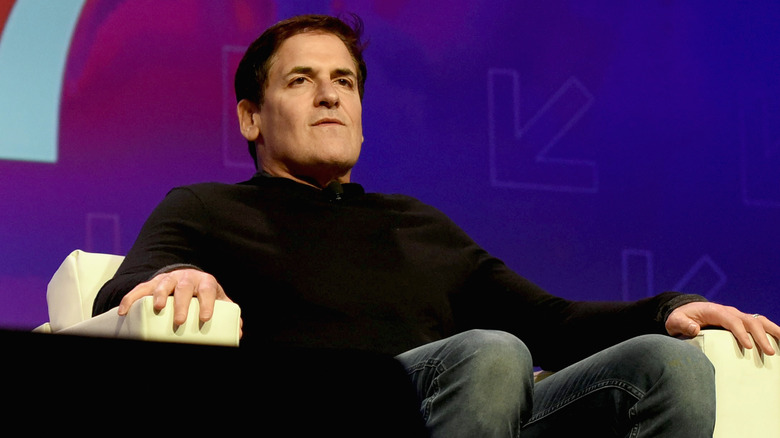 Jealex Photo/Getty Images
Shortly after turning 20, Disha Shidham pitched her app Savy on "Shark Tank" in 2018, asking for $100,000 in exchange for 10% equity in her brand. She showed the sharks how Savy worked; a hopeful customer can input a price that they're willing to pay for a product, rather than the listed retail price, and they'll be notified when a retailer accepts this lower price. What was impressive was that Shidham made Savy while she was in high school, and initially designed a similar app called TacBoard, but had since modified and improved it, leading to the creation of Savy. 
The sharks were left full of questions. Shidham explained that she was working with 1,000 retail stores and had 2,000 registered users. Unfortunately, since the users and retailers were working with the free version of Savy, Shidham hadn't made any money yet. When she told the sharks that she deferred her admission to the University of Michigan for engineering, Mark Cuban didn't hold back his disappointment and pulled out. While other sharks, like Robert Herjavec, defend Shidham's decision not to continue her education, they feel that Savy wasn't established enough yet for serious investment. Kevin O'Leary certainly felt this way and also pulled out. Eventually, Herjavec, Lori Greiner, and Daymond John also pulled out because Savy simply wasn't far along enough yet. So Shidham left "Shark Tank" with no investors.
Was the Shark Tank exposure enough for Savy?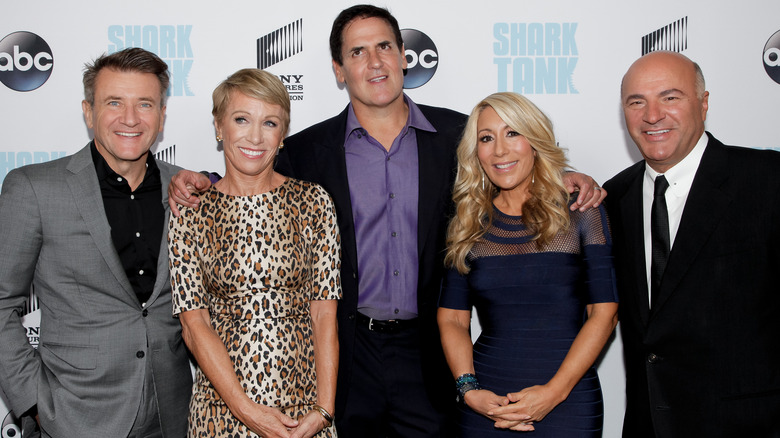 Tibrina Hobson/Getty Images
Unfortunately, things didn't go well for Disha Shidham after her episode on "Shark Tank" aired. Businesses usually see a sharp spike in attention around their products and sales tend to increase. However, for Shidham, the attention that she and Savy received was negative. Her performance on "Shark Tank" was a tough one, largely because she seemed nervous and viewers weren't impressed. "This #savy pitch is painful #SharkTank," someone tweeted on X (formerly Twitter). Others were optimistic for Shidham, but agreed with Mark Cuban's belief in the usefulness of education. "#Savy keep at it — it's a great idea. But you need to grow, humble yourself, and get more experience. #SharkTank," another tweeted. "I feel like #savy is a good idea, it just needs to be fleshed out more. #SharkTank," another noted. Many were very proud of Shidham, considering how young she was to pitch a business plan on "Shark Tank." But the universal opinion was that Savy needed more time.
Shidham herself spoke about her experience after she was on "Shark Tank." In an interview with WECT News 6 only days after her episode was filmed, Shidham said that she was grateful for the opportunity. "It was an experience that I wouldn't trade for anything. I'm so grateful for it. I grew up watching 'Shark Tank.' I've idolized these people for years and although it wasn't the outcome that I wanted, I'm so happy that I got to stand in front of those five people and gain their insight and their advice," she said.
Why did Savy go out of business?
Despite her lack of success on "Shark Tank," Disha Shidham believed that she could still make Savy happen on her own. While speaking to WECT News 6 in 2018, shortly after her episode aired, Shidham told the outlet that she still had big plans underway. "I'm grateful that I got to go through that experience, and right now I'm just working away," she said, still hopeful. "I have a lot of emails to respond to, and [I'll] continue coding and developing contacts with retailers and such and keep moving Savy forward." Shidham told the outlet that she had plans to create a paid version of Savy in order to amp up her numbers, but despite these high hopes, Savy just didn't pan out. The social media accounts linked to the app are down and there's no online evidence that Savy is still up and running.
What's next for Savy's founder?
Disha Shidham had kept things under the radar since her time on "Shark Tank." While she has spoken about her time on the ABC reality show with gratitude, she was also concerned with her reputation after getting rejected by all of the sharks. In an interview with Starter Story in 2019, one year after she appeared on "Shark Tank," Shidham spoke about her worry and how hard it was coming out of the filming experience. "The months after my Shark Tank taping were some of the most difficult," Shidham explained. "I had no idea how the show was going to paint my story, but I knew it wasn't going to look good for me." She also shared in the interview that Savy was part of Stanford's StartX accelerator after "Shark Tank," so that was some positive exposure. Unfortunately, though, it wasn't enough to take Savy to the next level. 
But since that period of interviews and interest thanks to her time on "Shark Tank," Shidham hasn't been very public online. We totally respect her prerogative to stay out of the limelight, and hope she'll bring that innovative entrepreneurial spirit to something else!