Here's What Went Down With M3 Girl Designs After Shark Tank
M3 Girl Designs was a huge hit in 2011 on "Shark Tank." The jewelry brand was founded by Maddie Bradshaw when she was just ten-years-old. She created jewelry by adding art and designs to the inside of bottle caps and adhering a magnet to the back. Maddie was fifteen when she pitched her business on "Shark Tank," accompanied by her little sister, Margot Bradshaw, and their mom, Diane Bradshaw. The Maddie, Margot, and Mom appellations create the M3 part of the business' name.
The young Dallas designer pitched her jewelry brand as a company for "girls ages 8 to 80," with designs that worked with a variety of wardrobes. The designer's signature magnetic "Snap Caps" were such a hit that she already had her product in over 1,000 stores by the time she appeared on "Shark Tank." In the five years that they had been in business, the brand earned $6 million in sales. Needless to say, the sharks were very impressed by Maddie's entrepreneurial spirit.
M3 Girl Designs is not the first jewelry brand we've seen on "Shark Tank." There was the very popular Stella Valle Jewelry that pitched its business on the ABC reality show. However, Maddie was by far the youngest jewelry entrepreneur that we've seen, and she gets major kudos for that alone. Despite all of these impressive points, M3 Girl Designs didn't survive. Here's what went down.
What happened to M3 Girl Designs on Shark Tank?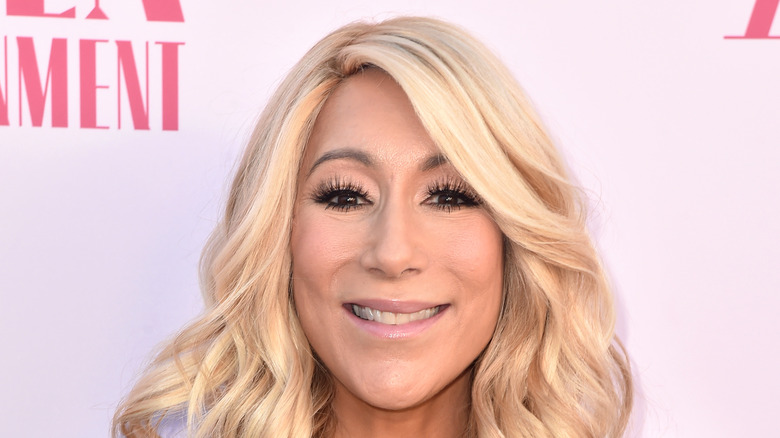 Alberto E. Rodriguez/Getty Images
Maddie Bradshaw, along with her mom, Diane Bradshaw and little sister, Margot Bradshaw, showed up on "Shark Tank" with big dreams for their jewelry brand M3 Girl Designs. She was asking for $300,000 in exchange for 15% of her company. The sharks ended up competing for a stake in M3 Girl Designs. Kevin O'Leary expressed interest, as did Lori Greiner. The latter ended up proposing a team effort with Mr. Wonderful; Greiner offers the amount for 40% of the company, with O'Leary as a silent partner. Suddenly Mark Cuban likes the idea and proposes that he and Greiner partner up on M3 Girl Designs for 30% of the company. Daymond John pulls out in the midst of this negotiation, since he thinks that the other sharks have a better handle on things.
O'Leary, who is no longer partnering with Greiner, solicits Robert Herjavec to go in on a deal with him of $300,000 for 30% of the business. After Maddie, Margot, and their mother discuss amongst themselves, they request to go in on a deal with Herjavec, Greiner, and Cuban of $300,000 for 30%. Since Cuban owns the Dallas Mavericks and the Bradshaw family is from Dallas, Texas, they also request season tickets. Cuban offers them full access to his owner's suite. With that, the episode closes with them making a deal.
M3 Girl Designs After Shark Tank
Nothing came of the "Shark Tank" deal that the Bradshaw family made with Mark Cuban, Lori Greiner, and Robert Herjavec. M3 Girl Designs was actually already involved in a legal battle when they showed up on "Shark Tank." Hoping to dominate the market on bottle cap jewelry, the Bradshaws had cease and desist letters sent to other small jewelry companies who happened to be doing similar things with magnetized bottle cap art. One company, Blue Brownies, did fight back against M3 Girl Designs' trademark claims. In 2012, only four months after their "Shark Tank" episode aired, M3 Girl Designs and Blue Brownies ended up in court, with a judge siding with Blue Brownies. For various reasons, and some likely having to do with the lawsuits relating to trademark infringement, M3 Girl Designs never closed on its deal with the sharks.
This isn't to negate the hard work and entrepreneurial spirit of Maddie Bradshaw. Prior to her arrival on "Shark Tank," she had already written a book called "You Can Start a Business, Too!" So Maddie was obviously an impressive young person, and had big things going for her, even besides these lawsuits.
Why did M3 Girl Designs go out of business?
Following its airing on "Shark Tank," M3 Girl Designs expanded product inventory to meet the high demands of energetic viewers. They soon began adding bows and hair items, since the brand was doing well thanks to the exposure from "Shark Tank."
However, although things appeared to be going well for the jewelry brand during those first few years post "Shark Tank," the success was short-lived. Around 2015, M3 Girl Designs reportedly went out of business. Since sales were up, it's tricky to discern exactly why the brand shut down operations. However, some reports point to legal issues in 2013 that likely took a financial and emotional toll on the owners. Not all sources on "Shark Tank" brands have sympathy for M3 Girl Designs, though. Shark Tank Blog claimed that Maddie and Diane Bradshaw were trying to squeeze out smaller brands through their cease and desist letters. In fact, the blog went so far as to call the Bradshaw's "bullies" of smaller brands, in their effort to be the only creator of bottle cap jewelry. In the end, the judge ultimate ruled in favor of the other business. It certainly creates one of the more awkward "Shark Tank" flop stories.
What's next for M3 Girl Designs' founders?
Maddie Bradshaw carved a new path following the closing of M3 Girl Designs. In 2014, she began her education at Stanford University, earning a B.A. in Science and Technology. A little bit of her "Shark Tank" legacy lived on there. In 2017, Stanford Women in Business posted on X (formerly Twitter) that Maddie gave a talk while at Stanford about founding Snap Caps and M3 Girl Designs.
Following Stanford University, Maddie attended Harvard University, earning a Master's Degree in Education, according to her LinkedIn. In 2019, Maddie worked at Wildwood School as a Design and Innovation Teacher. In 2021, she got a job at Inspirit AI as Director of Product. In June 2023, Maddie appeared on NBC News to talk about artificial intelligence for kids. "I was recently interviewed on 'NBC Nightly News: Kids Edition' with Lester Holt where I had the opportunity to explain artificial intelligence to young children through my work with Inspirit AI," Maddie wrote on LinkedIn. "Educators and parents, if you're looking for tips on how to explain AI to young children, consider using this as a starting point! As for Margot Bradshaw, she went on to attend the University of Oregon and currently works as a production assistant at Blur Studio, according to her LinkedIn profile. So it looks like the sisters are working hard and have moved on from M3 Girl Designs.