'Candle Lights' Are The Hair Highlighting Technique For The Lazy Girls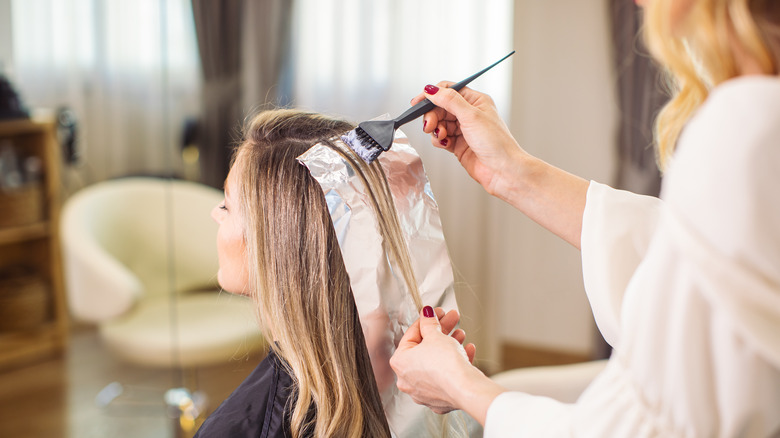 Miljko/Getty Images
Looking for a seasonal hair change but want to avoid the hassle of upkeep? Candle light highlights might be for you. This low maintenance highlight technique is growing in popularity and it's easy to see why. The technique allows for a lighter sun-kissed look that is more subtle than balayage and easier to take care of than full highlights. Sunnie Brook, Biolage ambassador and celebrity stylist spoke about what makes the trend unique to PopSugar and said, "These defined flickers of highlights are soft from the roots through the mid-lengths and then kick brighter toward the ends."
While there is still a lot to know about dyeing your hair before making a decision, candle lights can be a less intimidating way to ease into the world of color. Best of all, the grow out process for this technique is perfect for those who want fewer upkeep requirements. As Brook explained to PopSugar, "They're the new and refined version of a balayage and allow for a really smooth grow-out process if you're not one to book at the salon every six weeks." This means you can save yourself the stress of extra salon trips, along with making things easier on your budget. Curious about candle lights? Let's explore the technique.
What makes candle lights special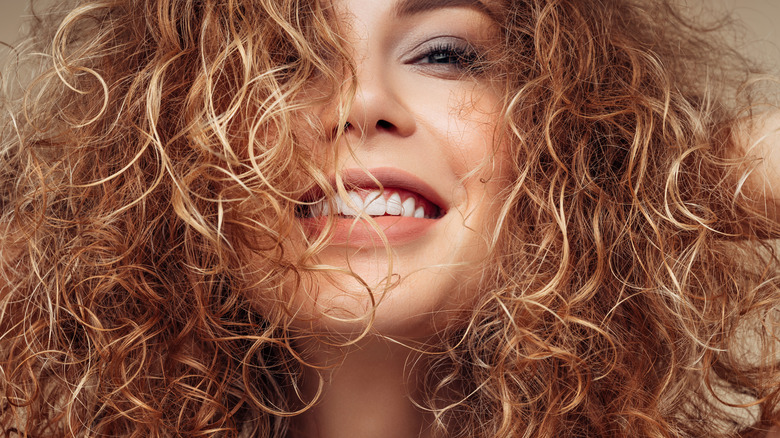 Coffeeandmilk/Getty Images
One of the really awesome things about candle lights is how well they work on all hair types, especially textured types. Brook explained, "From wavy to super coily, textured hair makes the candle lights look that much more interesting and almost naturally sun-kissed." This makes the look accessible to more people, while still being easy maintenance.
Unlike traditional highlights, which are meant to be noticed, candle lights are far more subtle and minimal. The technique involves applying lightener throughout varied lengths of your hair in order to lift the color towards the ends rather than at the roots. By infusing lighter hair strands in this minimal way, candle lights create a more natural-looking ombre. For brunettes, this builds a softer appearance in terms of its color transitioning. Carmel Blackburne, master colorist at John Frieda Salons, told Refinery29, "Candlelit brunette is essentially a shimmer of color which runs through the hair, elevated by movement. It illuminates the natural color and is designed to catch the light to create reflection."
What to keep in mind about candle lights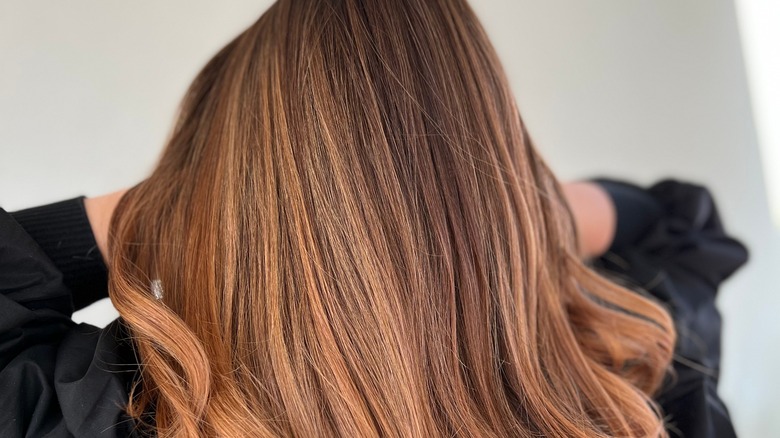 Adelina Elena Bujor/Shutterstock
It's important to remember that while candle lights are definitely low-maintenance, they still require some aftercare to make them last. Making use of color care shampoos and conditioners are key for maintaining the highlights long-term. Depending on the level of lightness in your new candle lights, utilizing a purple shampoo can keep those lighter strands looking as vibrant as possible after every wash. Brunettes, meanwhile, should look for a blue shampoo to tone down any brassiness.
It's also important to keep in mind that the risk of dryness and breakage is higher with any highlighting process, so make sure to learn the telltale signs of hair damage to keep your hair looking its best. Adding extra moisture into your haircare routine can help you combat any negative texture changes. Also, implementing a deep conditioning routine can be especially beneficial as we head for cooler weather and dryer interiors.