Rock A Standout Pout With Taylor Swift's Favorite Red Lipsticks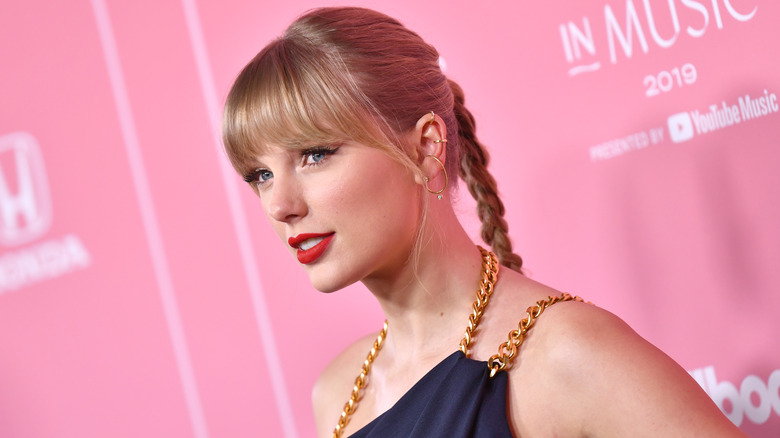 Emma Mcintyre/Getty Images
Taylor Swift has been no stranger to the color red, but the red-lip-classic thing that we like has been perfected over the course of Swift's 17-year long career. Swift has taken her scarlet lips from the cover of "Red" to the three-hour-long shows of "The Eras Tour, surviving rain, hot temperatures, and all ten of Swift's eras. There's no doubt that Swift has already sparked a revolution this year — from changing the controversial lyrics in 'Better Than Revenge' to the inspiring fans to curate lists of fashion essentials for her record-breaking The Eras Tour — but her crimson lips have stayed through it all.
Swift's longtime makeup artist Lorrie Turk hasn't technically disclosed the exact shades she chooses for Swift, but there are still a number of sources who've heard whispers of the "Anti-Hero" singer's unbreakable makeup products. In fact, celebrity makeup artist Gucci Westman — who worked with Swift early in her career — said she was first to introduce Swift to the red lip. "She'd never worn a red lip," Westman explained to Elle Australia. "When the red lip happened, I had to get permission by her mum [Andrea Swift]."
To no one's surprise, Swift and her millions of beloved fans adored the look. It's been more than a decade since Swift first rocked the red lip, yet the search to achieve her look is never ending. Thankfully, we've got you covered. With these products in mind, you'll be sure to show off those cherry lips (and crystal skies).
Pat McGrath's Taylor Lip Kit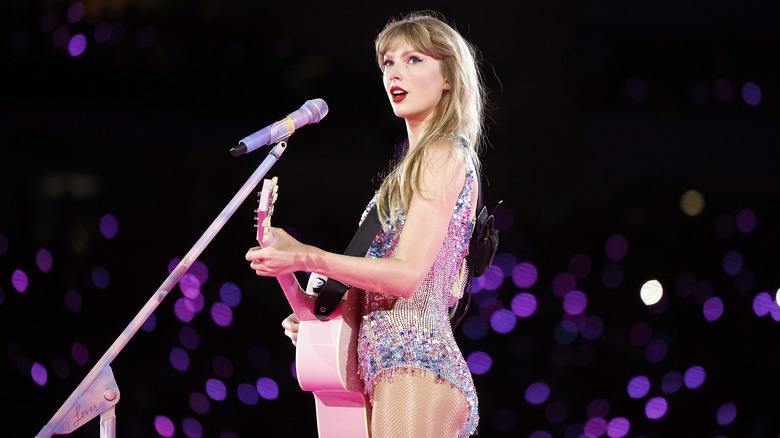 Emma Mcintyre/tas23/Getty Images
Lucky for us, renowned makeup artist Pat McGrath has been very vocal about the products she's used to style Taylor. In fact, the makeup artist has gone as far as to offer fans the Pat McGrath Labs' 'Taylor-Made' Lip Kit ($52), made specifically for anyone to recreate Swift's iconic lips. The set comes with a brown liner and matte red lipstick to create the ultimate full lip.
But if you want to narrow it down to the shade Swift has been rocking recently, we have you covered: In Taylor Swift's 'Bejeweled' music video, the superstar can be seen wearing  Pat McGrath's Legendary Wear Matte Lipstick in Elson 4, a shade described as bright red with bluish undertones. To make things even more exciting, Pat McGrath has created a collection of products used in the 'Bejeweled' music video, from eyeshadow to highlighter.
Ruby Woo by MAC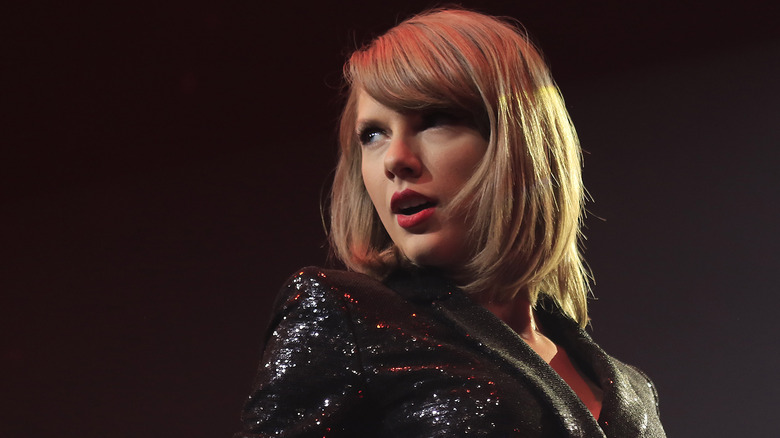 Hugo Hu/lp5/Getty Images
In a 2015 interview with People, Swift shared that MAC Ruby Woo ($16) was one of her go-tos for the perfect brick-red lip at the time. "I recently discovered Ruby Woo by MAC, which I think everyone knows is a staple," Swift explained. "I was the last person to discover it."  On the MAC website, the lip is described as a retro shade, which makes it ideal if you want, well, that
red-lip classic thing" that they'll like. Equally worth noting is that MAC has been offering the shade since the late '90s, a testament to it's timelessness. The long-lasting lipstick formula is perfect for achieving a hydrating matte finish, especially if you're like Swift and can't reapply lipstick every hour. Its dusky-red color can be seen in photos of Swift from her many 2015 red carpet appearances, including The Met Gala, MTV VMA Awards, and more.
NARS Dragon Girl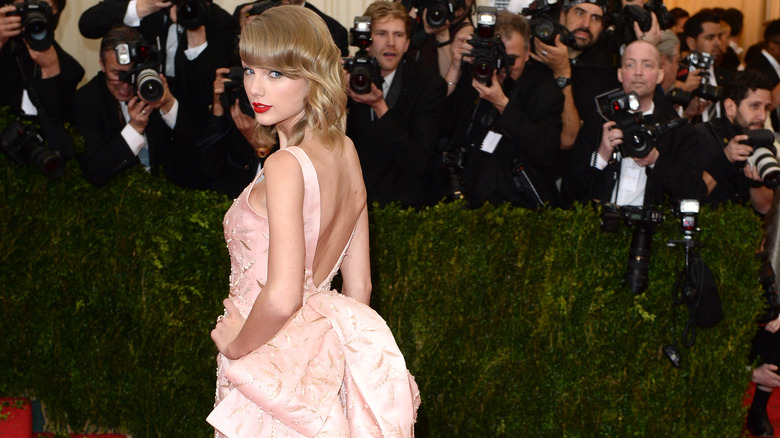 Karwai Tang/Getty Images
Swift has also previously approved of NARS' Dragon Girl ($27), a velvet matte, crayon style lipstick that glides on perfectly crimson. In an interview with MTV, Swift explained that she's always experimenting with different shades but keeps coming back to Dragon Girl. "One that can't go wrong is Dragon Girl by NARS," she said. The velvet shade is perfect for fall, lasts all day long, and saturates lips with a rich pigment (what more could you want?). If Swift can put on a show in these shades, they're worth the investment. But if you're looking for a dupe, Maybelline's Red For Me is a solid alternative.
Taylor-approved application process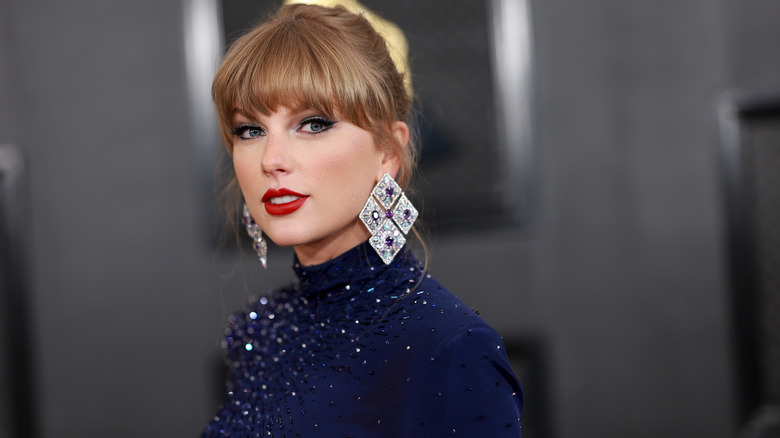 Matt Winkelmeyer/Getty Images
We know what you're thinking: how can you achieve Swift's red lips without a proper application process? We've got your back. To start, apply a hydrating ointment onto the lips followed by a thin layer of concealer. Trace the lips with a lip liner of your choice, making sure to line the corners of the mouth and enhance the lips to your liking. Once the liner is set, apply red lipstick in a swiping motion. Avoid non-matte products if you're looking for all-day coverage, and instead opt for a high-pigment matte shade. Touch up any imperfections made with foundation around the mouth, and you're set. Feel free to polish off the look with a gloss, glitter, or matte finish. Much like Swift, you're sure to never go out of style.