Everything You Need To Buy To Create A Fall Capsule Wardrobe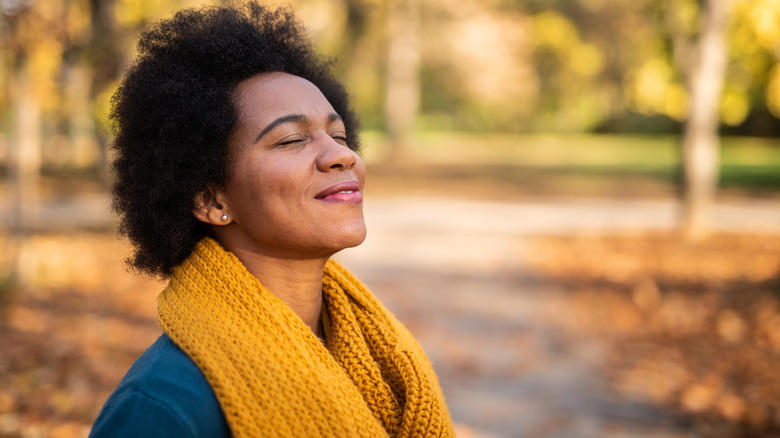 Djelics/Getty Images
Fall is almost here, and that means reorganizing your wardrobe with this season's best staples. While there are a number of ways to fill your summer wardrobe with 'anti-trend' basics and get the most mileage out of every piece in your closet, preparing for fall requires precise attention to detail and a knowledge of what to wear as you prepare for colder seasons. If you're clueless, don't worry — we've got you covered.
Although the summer heat has shown us no mercy this year, September commences the start of scarf, turtleneck, and fuzzy sock season. Investing in a collection of fall basics will set you up for the smoothest transition into fall and winter, and if chosen, styled, and worn correctly, could last you for years. You may already be wondering how to revamp your style this fall and elevate your favorite fall looks, which means a fall capsule wardrobe is essential for your future.
Beyond the quiet luxuries and aesthetics of fall, reorganizing your closet to prepare for a transitional period can feel daunting. However, there are a number of ways to seek out sustainable, durable, and chic pieces that can help make your style more versatile and better prepared for 40-degree weather. With these wardrobe basics, you'll be sure to sweep the floor with effortlessly fashionable outfits. Let's dive in.
Oversized plaid jackets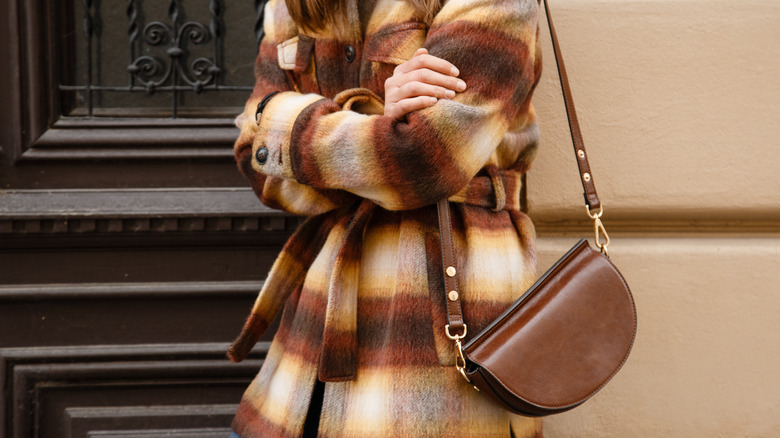 false/Shutterstock
It's quite literally the most essential fall staple — an oversized plaid jacket. In fact, according to stylist and fashion editor Audree Kate Lopez, plaid is a unique design that has never gone out of style. "Plaid is a really versatile pattern — unlike some [other] trendy items — and most people have a plaid item in their closet and can integrate the print to match their individual style," she explained to Today. "No matter if you're a minimalist, feminine, preppy, punk, maximalist, trend-driven, young or older, plaid can be a staple in your closet." With that in mind, there are a number of trendy plaid jackets that are perfect for fall (think Taylor Swift's Evermore album cover). Some great examples include Lucky Brand's Oversized Plaid Shirt Jacket ($50), Old Navy's Oversized Soft-Brushed Shacket ($70), and Apparis' Francis Jacket ($213).
High-waisted blue jeans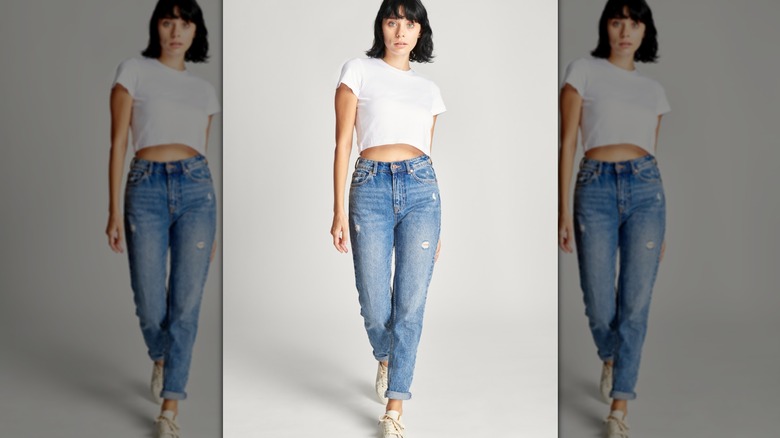 Rawpixel.com/Shutterstock
High-waisted jeans go with almost anything, and they're best worn loose and comfy. They can be worn with clothes that accentuate your form, especially when the intention behind high-waisted items is to show off your midriff (although this is up to you!). Pair high-waisted jeans with a fitted bodysuit, crop top, or a T-shirt meant for French tucking. Denim is also versatile enough to be worn at formal occasions, like a work banquet or company dinner — just avoid ripped jeans, pair with a luxury accessory, and finish off with a heeled boot. Well-loved jeans are also made and sold everywhere, like Madewell, Levi's, and American Eagle.
Knitted cardigans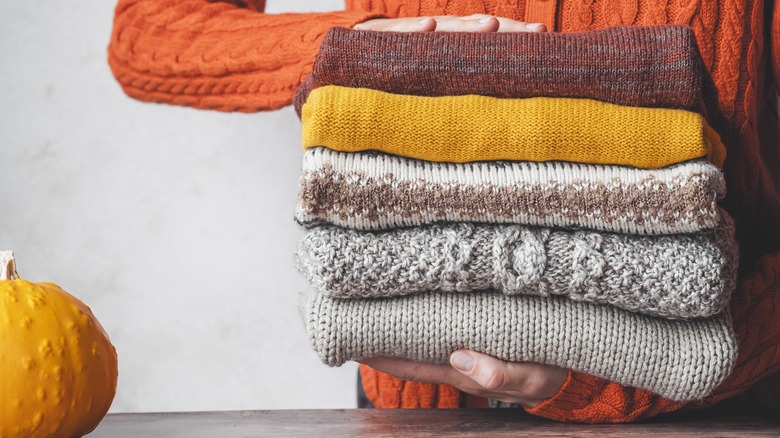 HalynaRom/Shutterstock
It's not fall without comfy clothes. For those of us who value comfort over style, knitted cardigans are for you. According to knitwear manufacturer David Giles-Kaye, knitted cardigans are essential for staying warm while looking fashionable, because they're often made of wool. "Wool has a natural spring to it, making it ideal in a knit," he explained to The Guardian. "It also drapes well, resists sagging and if looked after, maintains its shape and fit for a long time." Although Taylor Swift's famous cardigan has sold out, there are a number of cozy alternatives, like American Eagle's Oversized Button-Front Cardigan ($35), Free People's Found My Friend Cardi ($78), and J. Crew's Tipped V-Neck Cotton Cardigan Sweater ($85).
Ankle-length skirts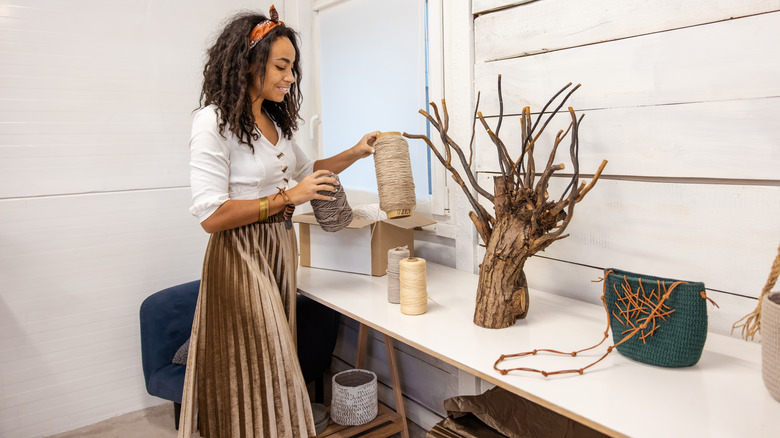 Zinkevych/Getty Images
Crochet sweater vests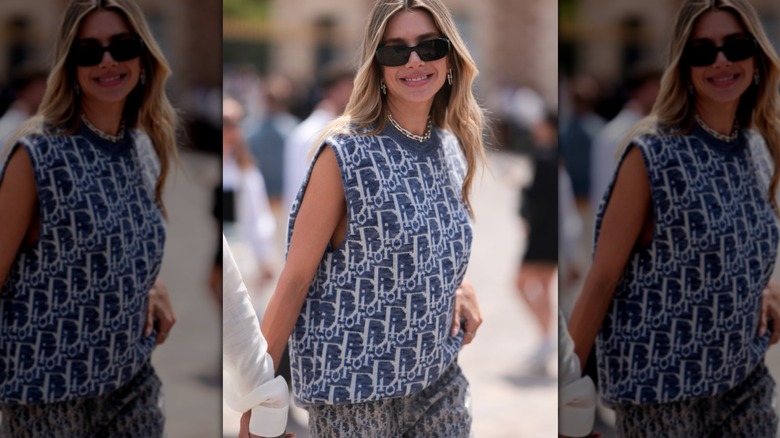 Jeremy Moeller/Getty Images
Crochet sweater vests are competing for the cutest fall wardrobe item (against jackets, boots, leggings, and everything else). They're also one of the most versatile fall clothes, with patterns ranging from argyle designs to V-neck knits. They can be layered with dresses, worn over turtlenecks, and paired with button-downs, depending on the look you're going for. If you need a starting point to grow your sweater vest collection, experiment with H&M's Pointelle-knit Sweater Vest ($25), PacSun's Beverly & Beck Shrunken Cable Knit Sweater Vest ($26), or Madewell's Crochet-Knit Sweater Vest ($70). If you're looking for something that can go with everything, opt for blendable colors like navy blue, black, and gray.
Black, brown, and gray leggings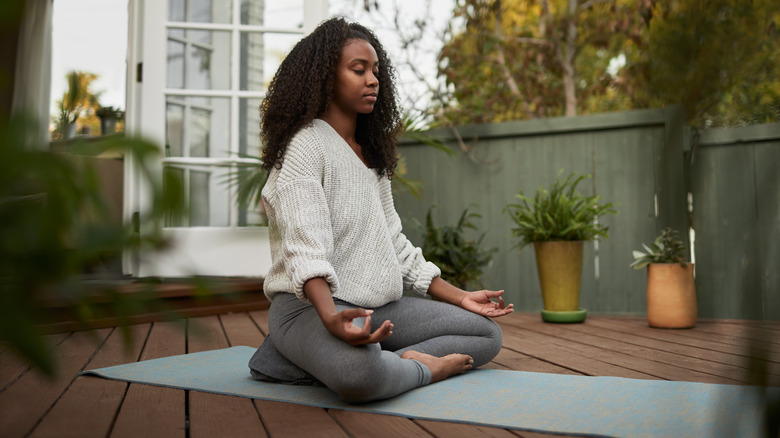 Goodboy Picture Company/Getty Images
The cozy season is upon us, which means leggings are back. Despite the never-ending controversy, leggings are pants that can be worn every day. They can also be worn with anything — oversized tees, button-downs, crop tops, and dresses to name a few. For work and other professional events, pair leggings with a sophisticated top and blazer. If you're spending time with friends or meeting up for a happy hour, wear leggings with an oversized tee and your favorite cardigan. Leggings are an easy way to go from day to night, while still finding an effortless way to look chic. And not to get you too excited, but they can also be worn with any purse or tote of your choosing.
Layering with sweaters, flannels, and button ups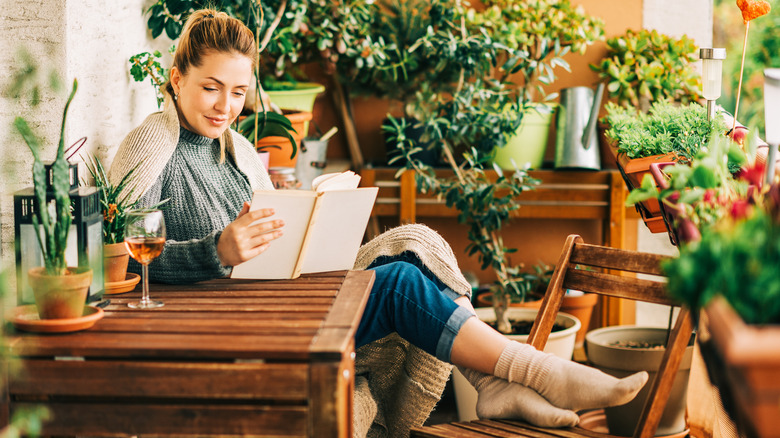 Anna Nahabed/Shutterstock
The most anticipated part of fall: layering. More specifically, layering your favorite sweaters, flannels, and button-ups in order to achieve the perfect fall look. Some of the best and most easily layered items include cashmere sweaters, according to celebrity stylist Sofia Karvela. "They're warm enough that you don't need to layer but sleek enough that you can wear them over a tee without looking bulky," she explained to Today. "Throw a bright color into your fall rotation to add some light to darker, colder days."
Similarly, flannels and button tops are also a great way to layer and add depth to your outfit, like Gap's Flannel Big Shirt ($70). Pair these thin flannels with a simple t-shirt or with thicker accessories, like a hoodie, turtleneck, or sweater. Once you've conquered the art of layering, you'll be able to discreetly repeat outfits without anyone knowing.
Ankle boots, loafers, and white sneakers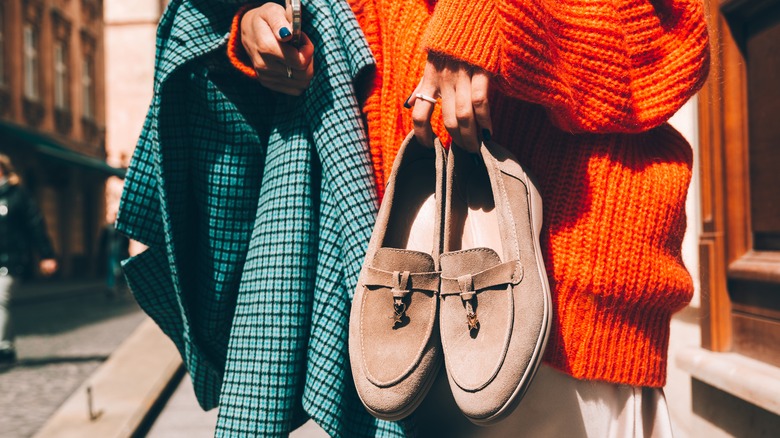 Senyuk Mykola/Shutterstock
Finally, we present to you the last item to consider in your fall capsule wardrobe: shoes. Whether you're a fan of sporty sneakers or heeled booties, there's a perfect shoe waiting for you. According to style coach Leena Alsulaiman, an essential tip for buying shoes is to pick the right color. "Find a color that you would be able to wear enough times to make it worth the buy," she explained to Today, emphasizing that your shoes should match with what's already in your wardrobe. "Go for a color that you know you have enough in your wardrobe that can go with it." For example, an ankle boot is great to pair with neutral basics in your closet, while platform boots can be styled more formally with dresses and skirts.
If you're not a fan of heels but still want to look classy, opt for comfortable loafers that you can walk in, like DSW's Crown Vintage Lane Loafer ($60). If loafers feel too professional for your taste, choose a neutral-toned shoe to go with almost anything, like Converse's Chuck Taylor Low Top Sneakers ($60) or Adidas' Superstar Shoes ($100). After completing your fall capsule wardrobe with your favorite shoe, you're ready to jump into the season.