We Refuse To Let Go Of The Summer Sheer Trend — How To Wear It For Fall 2023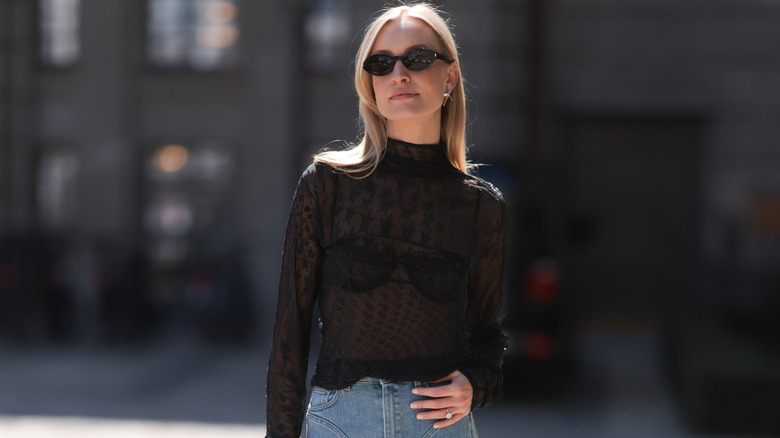 Jeremy Moeller/Getty Images
Hey there, Fall! Hope you're doing well. So ... Summer called, and they want their sheer trend back. What's that? You're saying you're not going to let it go? Good for you! We totally support you!
Looks like summer fashion fun is carrying into the next season. Or rather, we're making sure it does. With all of the body celebrations this year and Y2K reboots, we are not even close to being done with our best teasers, like sheer fabrics, peek-a-boo cut-outs, and exposed underwear. Sheer styles are still everywhere, and we like it that way. 
Sheer layers can also add a little luxury to any look. It's no surprise with autumn around the corner, that we're transitioning these looks to maintain an opulence that might even last up until the holidays. Vincent Van Gogh said, "As long as autumn lasts, I shall not have hands, canvas, and colors enough to paint the beautiful things I see." We couldn't agree more when it comes to fall fashion. Especially with all of the creativity in today's current trends. Here are a few fun ideas to inspire you to rebrand your sheer summer styles long enough to last for the cooler months ahead. Oh, the sheer possibilities!
From sundress to smock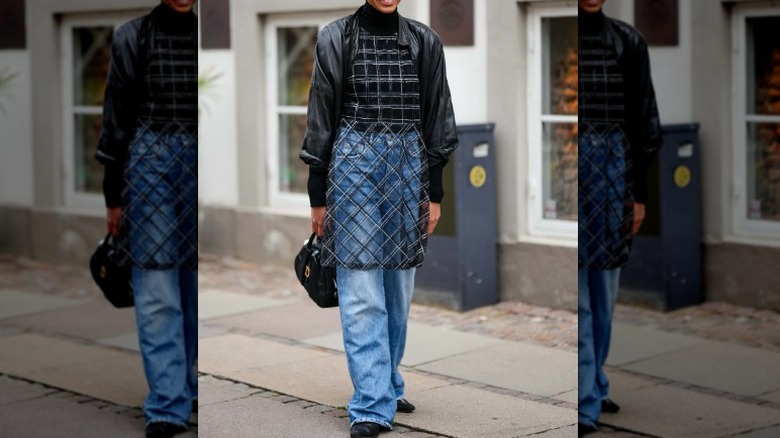 Getty Images
Just keep it on! This is one of the simplest ways to take your sheer, summer sundress into fall. Throw it back to the '90s and slip a pair of jeans on under the entire dress. While you're at it, keep adding those foundational layers with longer sleeves and a mock turtleneck. It's difficult to go wrong with a trend that calls for additions instead of subtractions. Make the easy, breezy, summer sundress an extravagant, trendy autumn smock by simply adding more.
Cozy colors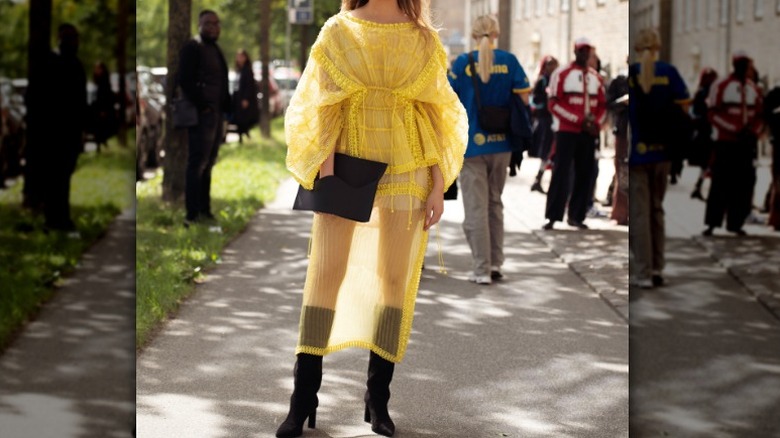 Getty Images
From hats to hands, autumn almost always invites an entire palette of color to the world of fashion and self-expression. If you mimic the color of any autumn leaf, no matter what the style, you've already got a fashion win.
It's not easy on our thermoregulation or our outfits, going from season to season, especially from summer to fall. But holding on to the sheer look in cozy fall tones is an easy way to make that transition. If your outfit matches the leaves on an Ivy League campus before Thanksgiving break, and you can see through part of it — congratulations, you're dressed for success in this year's fall fashion trends!
Minimum thread count, maximum length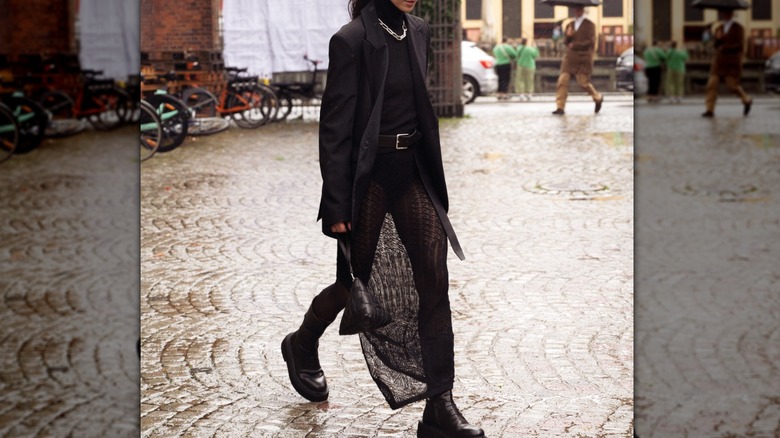 Getty Images
Stomp into fall with sheer confidence. If you're maximizing your wearables by keeping the goods from one season into the next, consider adding length to your layers. Sheer fabrics can highlight any part of you that you'd like to expose, including the sites around you. Show off your strength with long power walks and back-to-cool boots with a sheer maxi skirt begging to be seen ... through.
Tutu, too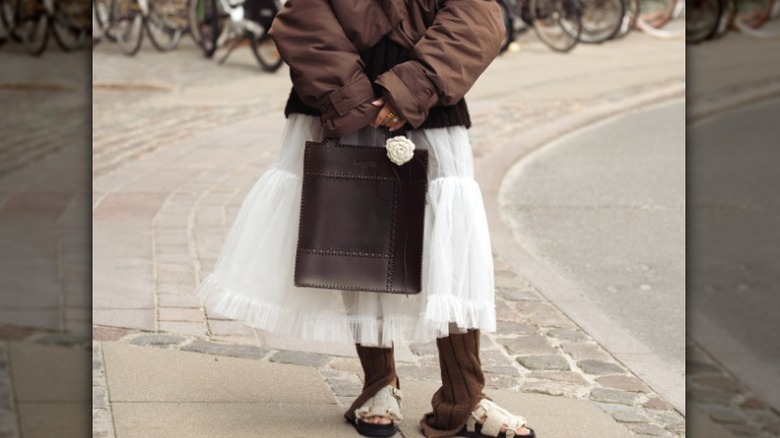 Getty Images
When layering for the fall side of this sheer trend, stick to delicate silks, laces, and tulles. Anything that gives off severely soft, gentle, and graceful vibes is a go-to, especially when paired with layers of thick protection from the cooler elements. If you think of ballerinas in tutus and sheer country kitchen curtains wrapped up with quilted blankets and knitted sweaters, you'll be sure to hit the sweet spot in this summer-to-fall seasonal swap.