Is A Pay Cut For A New Job Ever Worth It? The Pros & Cons To Consider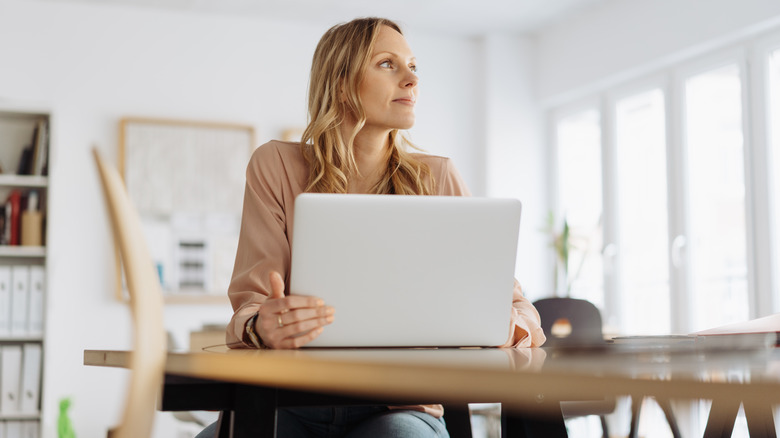 stockfour/Shutterstock
Most of us live for the day when we are told our paychecks are about to get bigger. Unfortunately and because life has no guarantees, the opposite can also happen, which can leave you with a lower salary. Your company may decide salary cuts — whether they are temporary or permanent — are inevitable, particularly when a company goes through lean times and has to make tough choices, such as cutting salaries, letting people go, or possibly even closing its doors.
Pay cuts are a particularly sensitive matter because, as shown by a 2022 Gartner survey, less than a third of those surveyed felt they were getting a fair wage, while just over a third of respondents said they were being paid their worth. This feeling is amplified when the respondents feel they are in a poor company culture and are suffering from a lack of work-life balance.
If your role hasn't changed, or if your responsibilities have actually increased, you'd probably be justified in feeling irate about having a smaller packet, particularly with inflation being the way it is. But there are times when a salary cut can actually be something you look forward to since there's a chance it will lead to better things.
When pay cuts are a good thing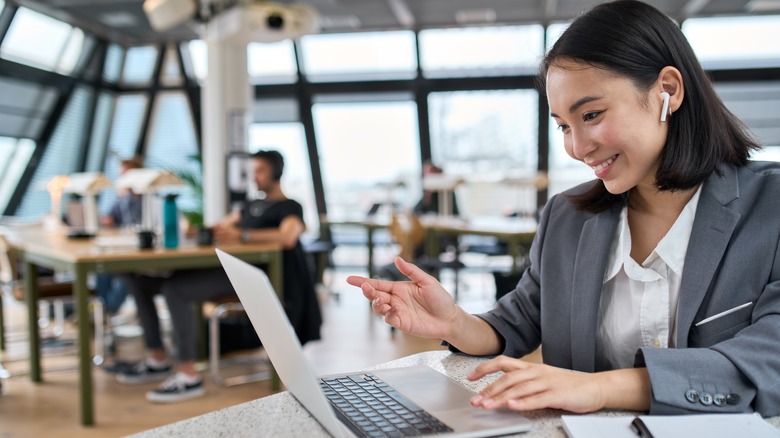 insta_photos/Shutterstock
It might not sound like pay cuts have an upside, but they do. A pay cut is a necessary evil if you're looking to change jobs or industries and need to acquire new skill sets in order to get ahead. For instance, if you want to make the switch from your current job to become an educator, like a teacher or professor for instance, you can expect your pay to become about 23.5% less than that of your peers with a college degree in other professions. 
A pay cut may also come with something that might have sounded elusive until now: a proper work-life balance. A 2016 study by Ohio State University indicated that the impact of job satisfaction was cumulative: how happy or unhappy you are in your 20s and 30s has an impact on both your physical and mental health in your 40s. One of the study's researchers, Hui Zheng, pointed out that unhappy workers saw mental health problems that could later be linked to anxiety, depression, and cardiovascular disease.
A pay cut is also worthwhile if you're looking to change jobs and the cut comes with improved benefits. Human resources experts say that while your base pay goes down, you could also end up with better perks that include annual bonuses and extra paid vacation time.
When pay cuts are a problem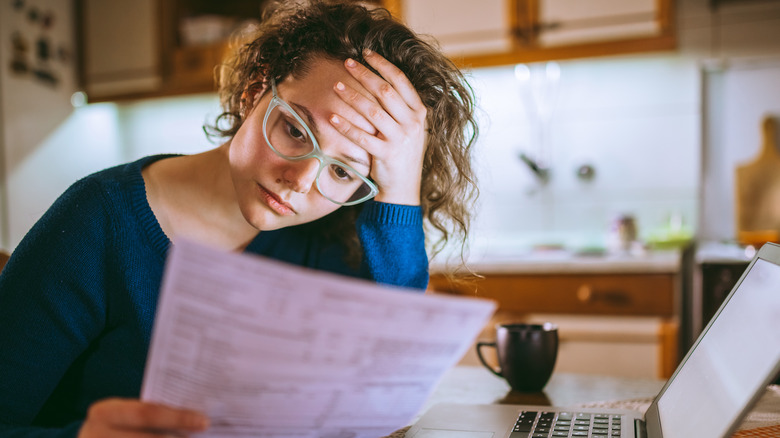 Urbazon/Getty Images
Unfortunately, pay cuts don't always work out. You may not presently be in a good place financially, and the wage difference could also determine whether you can meet your obligations, or you end up defaulting on important debts. Depending on your financial position, your pay cut may also mean you'll need to put off certain money-orientated goals, like saving for a house or a car.
But the cons involving a pay cut aren't just financial. If you're looking to switch jobs, a pay cut might mean swapping between job and career security and taking on a new role in a new industry with new challenges, which might not work out in the end. If the pay cut is within an existing company, employees may fear that lower pay also means a diminished rank.
At the end of the day, the value of a pay cut should be determined by what you can get out of it. The Bureau of Labor Statistics says people who work in offices spend 7.8 hours working per day, while those who work from home spend about 5.6 hours. Given that we spend so much of our day at work, we should be looking at how the employment experience benefits us as a whole.