Why You Should Ditch Your Powder Bronzer And Blush In The Summer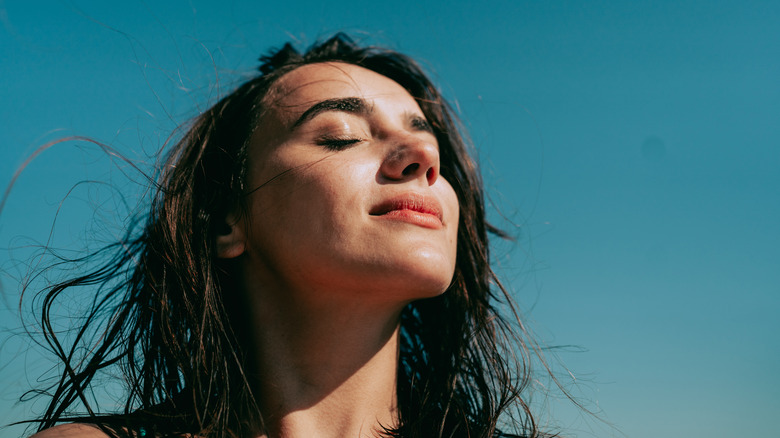 Aleksandarnakic/Getty Images
Beauty trends flourish in the summer — but not without their caveats. When the sun is beating down, the weather is humid, and we've got several appointments to make by noon, of course, we're going to sweat through our carefully crafted makeup. While our sweat is simply not in our control, this is where adaptability becomes critical for the success of your makeup look. For example, you might ditch your high-coverage foundation for something more sheer, knowing that a pigmented foundation is prone to melting. And, for largely the same reason, you might also consider ditching your powder bronzers and blushes. 
While powder bronzers and blushes are enticing to wear in the summer — after all, certain powder formulations can assist in absorbing oils — there is a catch (or two). Here are a few reasons to ditch and switch. 
Powder products break apart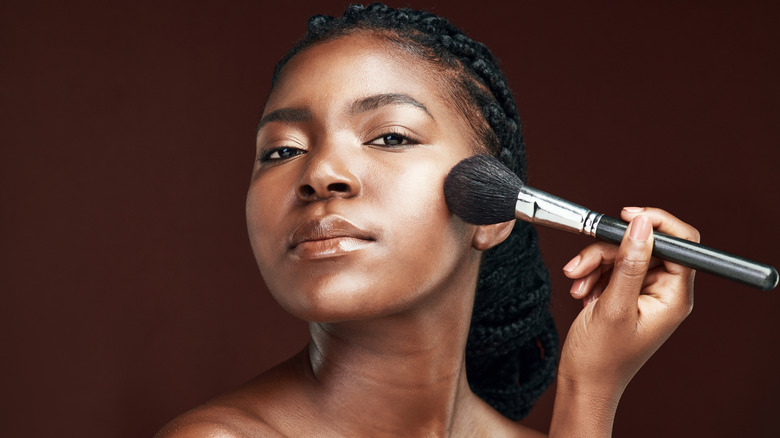 Jay Yuno/Getty Images
Instead of working against the elements with powder products, consider working with them by switching to cream bronzers and blushes. Power blushes and bronzers tend to fade out over the hours. And factors such as the heat of the sun, your sweat, as well as the integrity of the products layered underneath your powder blushes and bronzers, can all contribute to their longevity. Wearing powder blushes or bronzers right over a liquid foundation, and one with a dewy finish, for example, can necessitate a lot of blending to ensure that the pigment is even. All of a sudden, you've layered on a lot of product that is more prone to breaking up in the elements. 
Because powder blushes and bronzers go on with slightly more subtle pigment than cream products do, they might also have less of an impact on your overall makeup look. Where summer is all about bold color, the brightness of the mood, and bringing a sun-soaked glow to your skin, powder blushes and bronzers might not punch up your look the way you want, but instead soften your summer shine. 
Cream products meld, not melt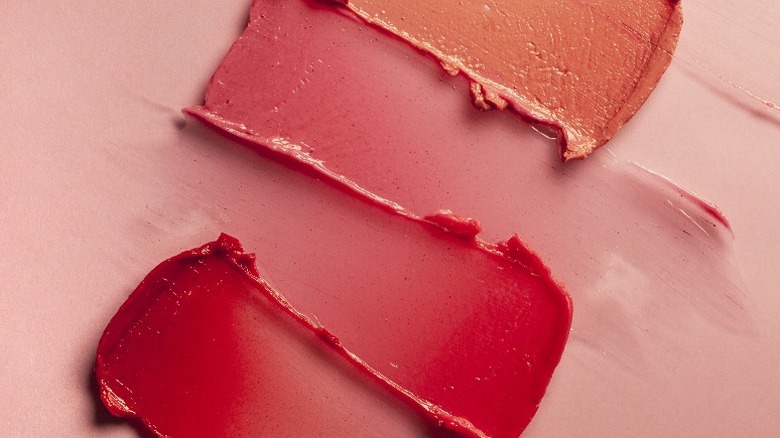 Tanyarow/Getty Images
On the other hand, cream blush can give you a beachy glow without the sunburn, and when it comes to summer makeup, this is just what we're going for. Because cream blushes and bronzers meld well into liquid foundations, you do not need to worry about the pigment breaking apart on top of it, even in the heat. In fact, you can even set your cream blush and bronzer with their powder counterparts for added dimension and staying power. Cream products work especially well for dry skin types in the summer. This is because cream products add a luminosity that gives the appearance of bright, moisturized skin. Some might even contain skin-loving ingredients that actually do nourish the skin. But, should you have oily or acne-prone skin, keep in mind that because cream blushes and bronzers are thicker than powder products, they could contribute to breakouts. 
Cream blushes and bronzers also tend to be more pigmented than powder products, meaning a little goes a long way. And when the last thing you want to do is pack on the product in the summer, cream blushes and bronzers can be a fantastic option for those looking to wear minimal makeup during this season.