A Foundation Concentrate May Change The Game For Your Summer Makeup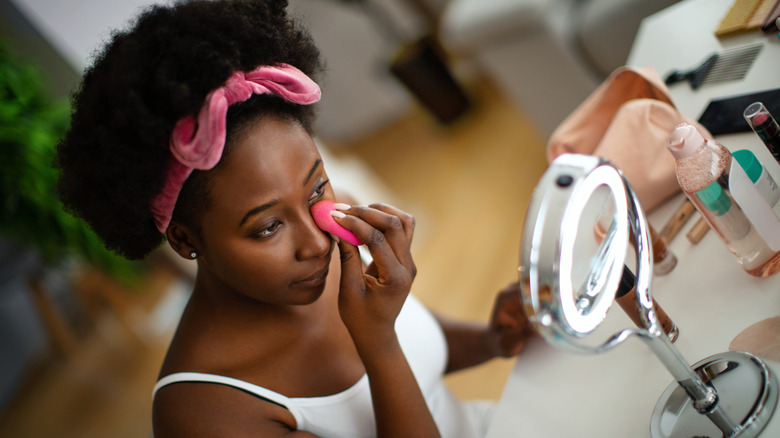 Aja Koska/Getty Images
This summer is all about embracing our natural features. Letting your skin breathe and emphasizing skin care is part of the makeup movement to embrace our beauty and find ways to highlight it, not hide it. Going for a natural look is nothing new in the trend world. We love how foundation concentrates are changing the game for nailing the anti-foundation makeup look. 
A foundation concentrate can sound overly high-end for your everyday wear, but trust us: Once you learn how to use it, the benefits speak for themselves. Concentrates are highly customizable and adaptable for any skin type. You can create more or less coverage based on how you apply the product and how much you use. Plus, the expansive color range of foundation concentrates makes finding a shade that blends with your skin tone easier. So, you can avoid buying multiple products to achieve the right color match.
What is a foundation concentrate?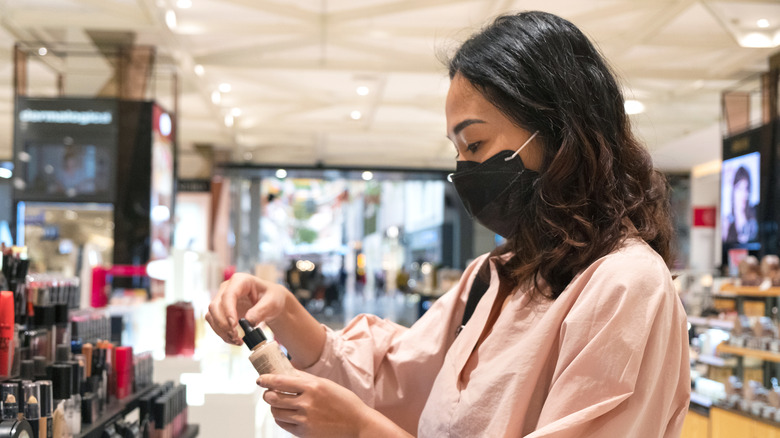 Kanawa_studio/Getty Images
Foundation concentrates are super-concentrated, pigmented foundations meant to be combined with other skincare products to create a foundation to fit your skin's needs. That means you can combine the concentrate with a serum or moisturizer to create a flawless skin base that improves your skin while creating the airbrush look of foundation. The product can be used on its own as well, but to get the most benefit from using it, it is recommended to combine it with your skincare products.
The concentrate alone is not a replacement for steps in your skincare routine, but when combined with other products, you can create a variety of multi-use foundations. This product can help create a smooth base for the rest of your makeup or can be worn alone for an even skin look. Plus because of the high pigmentation, you only need a few drops of product to cover your entire face.
How to use foundation concentrate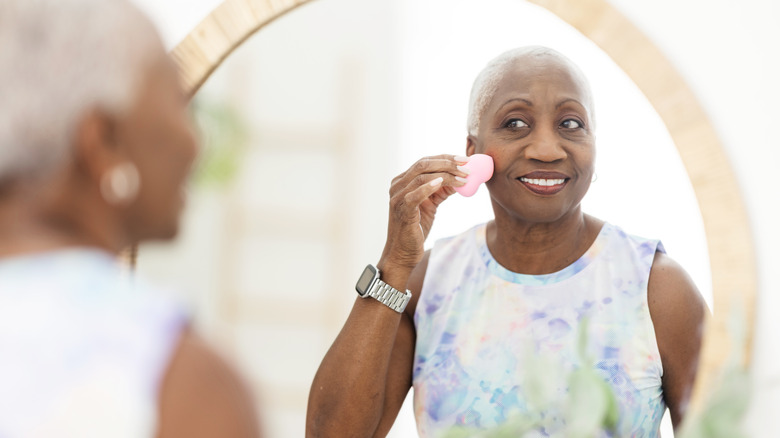 Vitapix/Getty Images
To get the most value out of the product, combining the product with a moisturizer containing SPF and other benefits is going to be the easiest way to cover your skincare bases while still getting the effects of a foundation. Also keep in mind that this is a concentrate, meaning that there is a lot of pigment in a little product. Start with one to two drops of products and slowly increase if you feel you need them.
When you select your shade, go for one that fits your skin's undertones. According to Byrdie, undertones are the subtle warm, cool, or neutral notes that highlight your skin's natural tone. If the veins on your wrist appear green, you likely have warm undertones. Blueish veins indicate cool undertones, and those that skew somewhere in the middle often mean you're a neutral.  
Knowing your skin's natural undertones will offer you the best color match. Ideally, by going off your undertones and color palette, you will be able to choose a concentrate that can work for you year-round. Since you can combine the concentrate with other products, the color isn't as harsh and blends into your skin easier. To ensure your makeup stays looking fresh, it is important to use a foundation technique that nails the no-makeup look. Going in with clean hands or a sponge is your best bet for an evenly applied, smooth canvas for the rest of your makeup.