We're Getting Candid About Sex Furniture And How It Can Upgrade Your Experience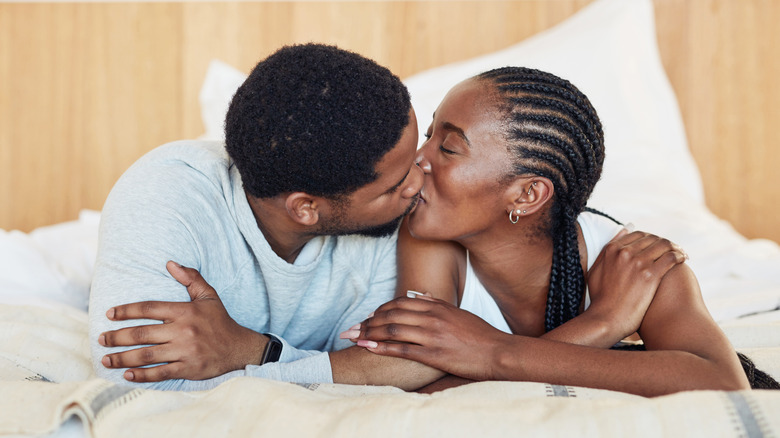 Luminola/Getty Images
It's time to do a little redecorating with sex in mind. Sex furniture is the newest way to bring in some new household goods if you have a hankering for something more experimental sexually. There's no knocking the old tried and true furniture that works both functionally and erotically: the bed, the sofa, a chair, or a rug. But every now and again, it's tempting to bring in something to change things up.
The concept of sex furniture might bring to mind garish, red velvet beds that spin, heart-shaped baths, or uncomfortably explicit items that need to be stored discretely. While some of our favorite things might be better put away after use, much of the contemporary sex furniture available is chic enough and discrete enough that no one else would know what it was used for.
Sex furniture isn't just a novelty. The products are actually designed for more comfortable, deeper sexual experiences without joint pressure. They're purposefully created to make sex more enjoyable by alleviating discomfort, allowing you to last longer in a particular position, or experimenting with new ones. And sure, there's some novelty involved. Who knew you'd have the option of having sex while hanging against a door? Sex furniture is all about better, longer, deeper, and more enjoyable sex.
Sex furniture provides body support and comfort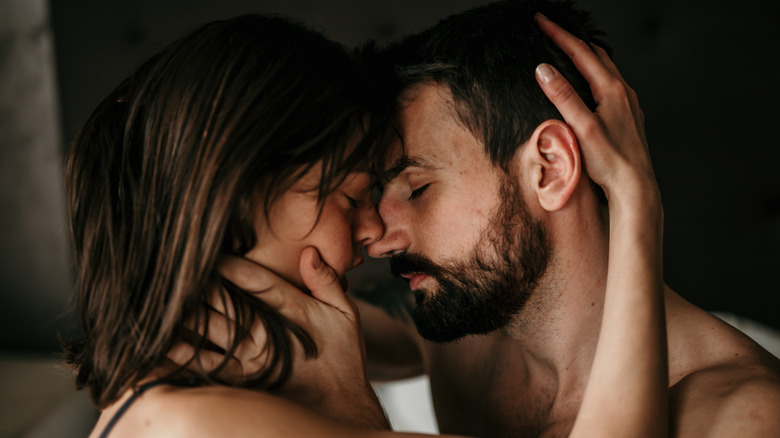 Studio4/Getty Images
Nothing is more frustrating than having to stop mid-romp in order to readjust for comfort. And it happens to all of us, no matter our physical stamina or body type. Certain positions require a Herculean amount of athleticism that can detract from pleasure and intimacy. Here is really where sex furniture shines. The products are designed to support different parts of the body, from your lower back to your pelvis to your thighs. "Sex furniture makes it easier to stay in positions longer, eases strain on parts of the body and joints, and makes it so you don't have to remake the bed after a romp with your partner," sex educator Javay Frye-Nekrasova, MEd, told Glamour.
With this in mind, chairs like Tantra Chair are great for this, as it's designed to ergonomically support you through an array of positions. Yoga stretch chaises often serve the same function and can be much cheaper. Ramps and wedges, which are bigger versions of the wedge pillow, are also excellent for both comfort and experimentation.
Getting practical about sex furniture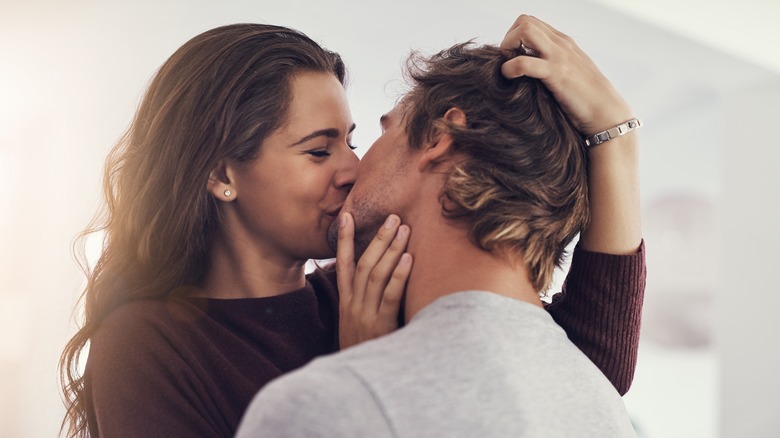 PeopleImages.com - Yuri A/Shutterstock
One of the most important things to consider when buying sex furniture is where to put it. If you live in a tiny apartment, something like the Liberator chaise chair might be a tough sell, since it takes up so much space. An item like a small wedge pillow is a fantastic way to start because it's small but the sensual benefits are huge. "Wedges are typically placed under the back or belly to lift the lower body. Having the lower body lifted can create new and sometimes more intense sensations during penetrative activities," certified sex therapist Casey Tanner told InsideHook.
You also want to consider how to clean items when you're done with them, whether it's a wedge pillow or a sex swing. If it's made of velvet or a fabric wrap, ensure that you can remove it to wash it. Or look for a faux leather material that can easily be wiped off. Another wonderful addition to any sexual mix, even sex on your bed, is a sex blanket, which is waterproof. This way you can play around with massage oils or food play, and you don't have to worry about any wet spots that will inevitably be left behind.
Sex furniture satisfies an array of sexual proclivities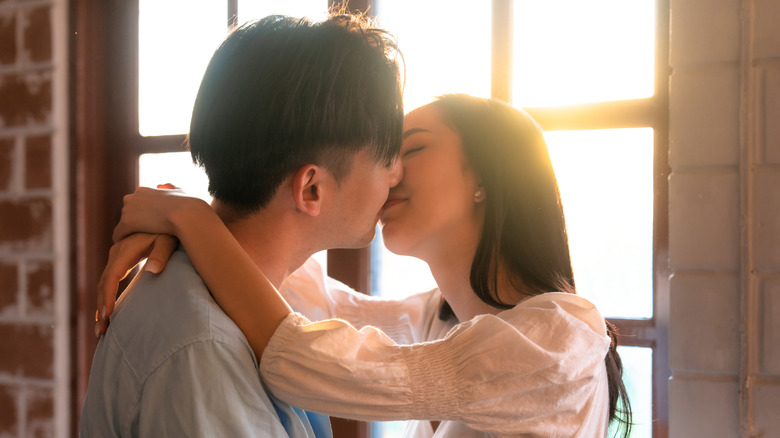 Panupong Piewkleng/Getty Images
Sex furniture goes beyond lounge chairs and pillows. For those who enjoy sex standing up, try an over-the-door sex swing, where the partner being penetrated can ease into the straps. The sex can even last longer because there's no added exertion in holding the partner up. Plus, it's portable and offers easy storage.
Take sex off the ground in another way through a sex sling or a yoga aerial hammock. Just make sure that you mount it into the ceiling correctly so that it can withstand movement and weight. This can be especially appealing for people who suffer from chronic pain or experience discomfort from some of the more traditional sexual positions, as there's less joint pressure.
There are many ways to explore sexual kinks with sex furniture, too. There are velvet spanking benches that come with restraints. For even more bondage, there's the Master Series Obedience Extreme Sex Bench that offers the allure of submissive positions with restraints. It's padded and comes with a headrest, for the perfect combination of comfort and stimulation.