How To Ensure Your Beauty Steals Are Legit (You Can't Trust Every Place You Buy)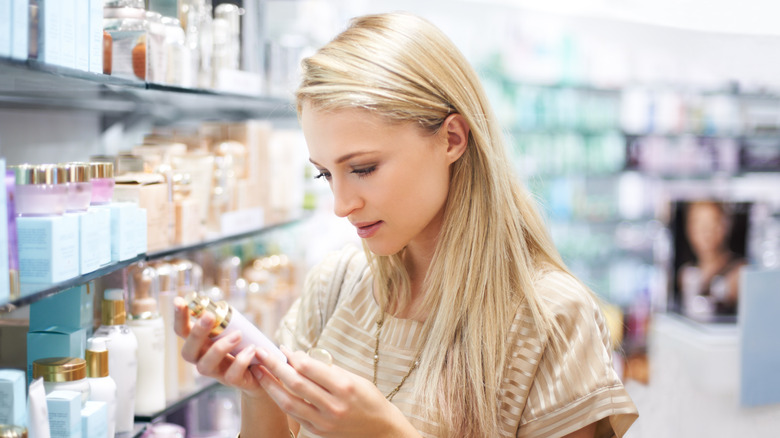 Jacob Wackerhausen/Getty Images
The beauty industry is flooded with a wide range of cosmetics, with various products to satisfy every customer's desire. Some of the most popular cosmetic items include foundation (especially when you've found the perfect foundation shade), eye makeup, lipstick, and hair masks, with companies such as M.A.C Cosmetics raking in millions each year from selling such products. While you may think this is a hefty amount, these figures only total a small slice of the pie. However, there is a much more worrying slice for beauty companies to contend with: a slice with menacing tactics and evil plans. Over several years, fake products have slowly been worming their way out of the woodwork and into the online beauty world, popping up like a game of whack-a-mole both online and offline. Perhaps you have even fallen victim to this online trickery in the past. If so, you may know all too well how easy it is to be fooled.
If you frequently purchase beauty products, you should know how to determine if your beauty steals are legit. Thankfully, many ways exist to identify a legitimate product versus a non-legitimate product. While it may take some practice, your ability to be able to spot them should improve. Below, we'll identify the signs you should be looking out for.
Look where the product is shipping from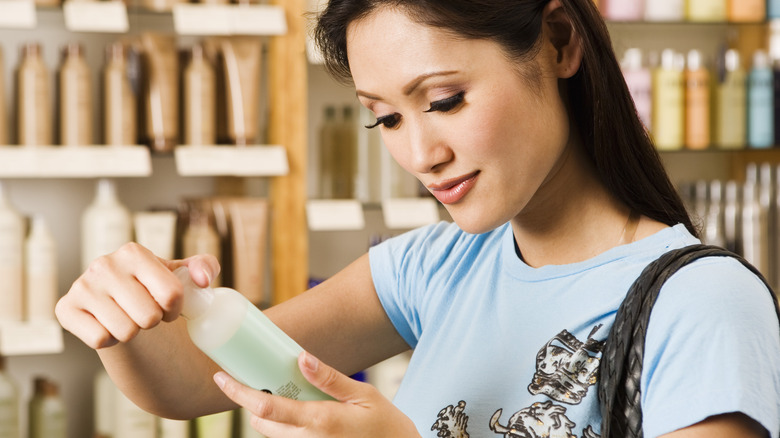 Jupiterimages/Getty Images
If you want to ensure that your beauty products are legit, you should look at where a product is shipping from. Board-certified dermatologist Whitney Bowe, M.D., breaks this down in more detail: "One way to stay in the safe lane is to purchase products that are sold and shipped by Amazon.com, rather than by third parties" (via Well + Good). This is because it's very unlikely that Amazon will knowingly sell fake beauty products directly from Amazon itself, as they have a strict policy against it. However, it may potentially be a different story with a third-party seller if they haven't yet been caught. Instead, it's always best to edge on the side of caution and use your best instinct when checking out or purchasing a product.
While this is a great tactic to execute when shopping online, what if you're shopping in-store? Thankfully, @canonryder on TikTok reveals a solution for this, too: "Go into the cosmetic calculator and select the brand, which mine's Olay, then you're going to enter in the batch code." As a result, you should see when your product was made, making it an excellent tool for preventing the purchase of old products — precisely what you want to avoid. At the surface level, it can be very easy to miss or not check either of these things when looking at beauty products, with many of us focusing on the imagery and pricing at first glance.
Be wary of cheap deals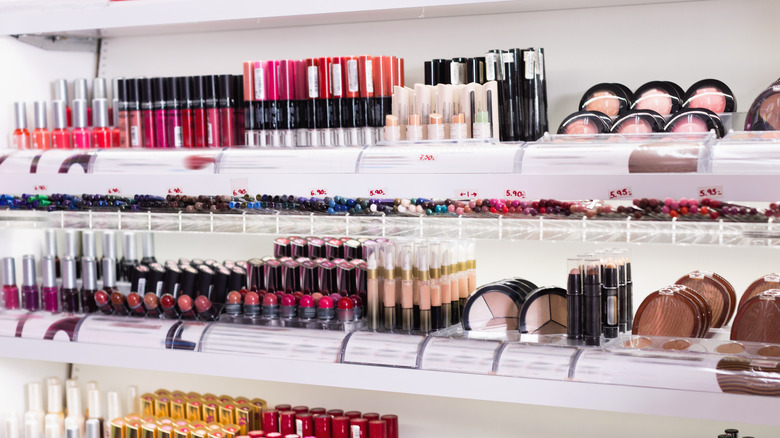 BearFotos/Shutterstock
Alongside checking out your products in depth, you should also be wary of seemingly "cheap" offers. If you want to spare your money, you should be keeping your eye on these suspicious products like a hawk. So, what are the giveaway signs? Thankfully, makeup artist Min Min Ma explains to InStyle exactly how to sniff out any fishy offerings: "Brand name[s], especially luxury brands, have [a] similar price point everywhere you look ... If the deal is too good to be true, I'd think twice before buying." Using your intuition will be key here, and you should always be on the lookout for anything that looks suspicious. Your bank account and skin will likely thank you later. If you suspect you have purchased a fake beauty item, you should stop using it. Likewise, you should also be wary of microplastics in makeup. While it may seem strange, it's surprisingly more common than you think.
If a product is legitimate, it should pass all these checks with flying colors — both in-store and online. If you're still unsure after thoroughly checking out any beauty products, your best bet is to go to a reputable store, either online or offline.