Embracing Your Natural Brows With A No-Nonsense Routine Is In & We're Relieved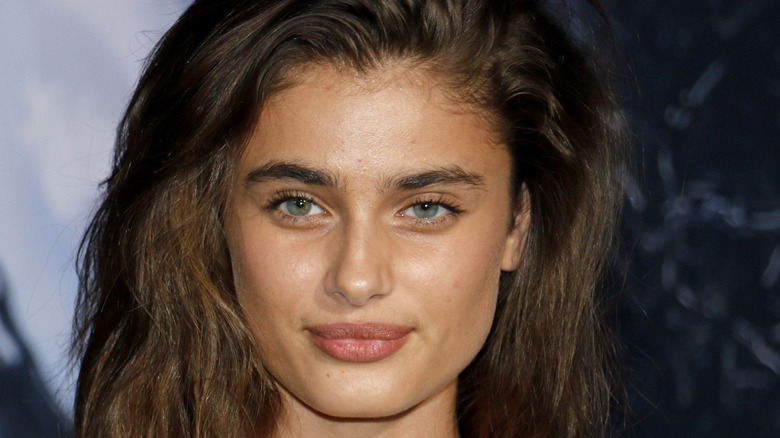 Tinseltown/Shutterstock
We may receive a commission on purchases made from links.
Get ready for the most low-maintenance brow game of your life. Natural brows are where it's at now and we're loving the easy, effortless styling they require — or none at all, for that matter. Sure, we're seeing other, more playful eyebrow trends on the horizon. The bleached brow look is huge right now, but that trend is a more daring expression of face-framing. Thanks to the revival of Y2K everything, the skinny brow is also making a comeback, for better or worse.
For the rest of us, who like a more low-maintenance brow game, we're getting some good news. This natural brow trend is all about less product and less styling time. We're embracing big, full, fluffy brows that aren't highly structured or overly worked on. You can ease back on your brow waxes, threading appointments, and tweezing, because this look can handle a full brow, and errant hairs aren't the end of the world.
How to groom natural brows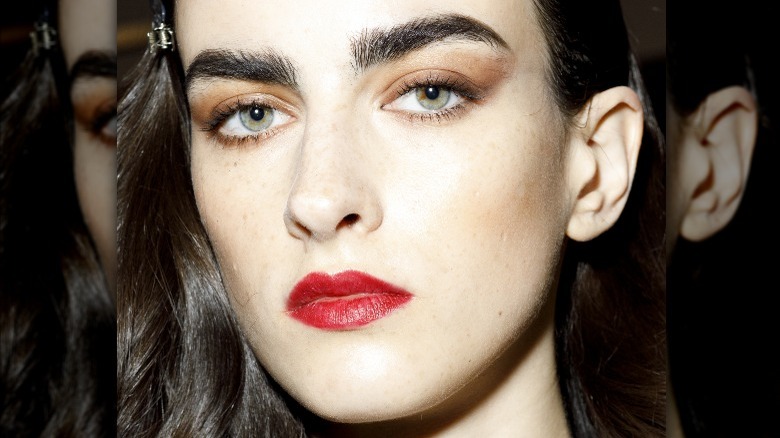 Rosdiana Ciaravolo/Getty Images
Embracing the natural brow trend is all about less. Brow artist Kristie Streicher told InStyle how to approach natural brows. "The trends are veering towards a lower maintenance and less groomed looking brow with little-to-no product visible," she says. "Just a good clear getl ... to show actual hair texture — effortless and undone." Comb a clear brow gel through the brows, like Well People's Expressionist gel, and draw the brush upwards to lift the brow hairs. If any hairs stick out too far, you can trim them with a pair of scissors. 
If you want a little more impact, opt for a colored brow gel, like the Maybelline TattooStudio Waterproof Eyebrow Gel. If you have dark hair, choose one to two shades lighter than your hair color. If you have blonde hair, choose a shade darker for more impact.Streicher recommends easing up on tweezing. Let a little bit of unibrow hair grow back in, as much as you're comfortable with. Let some lower hairs remain too. The point is an unfussy, full brow.
How to promote more growth if your brows aren't naturally full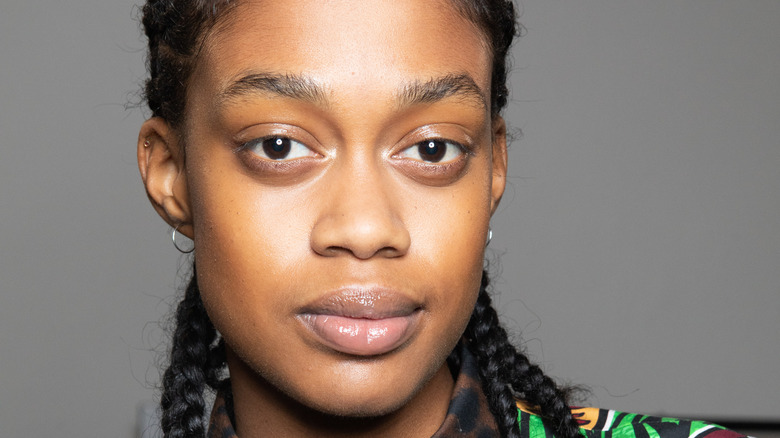 Rosdiana Ciaravolo/Getty Images
Not everyone's endowed with fully, bushy brows. Thankfully, there are ways to create the illusion of a full, natural brow and there are remedies to promote hair growth. If brows are sparse, use a fine pencil to fill in thin sections. The brand KS&CO makes a Micro Feathering Brow Pen to give the most natural illusion of full brows. The application isn't too heavy so it looks natural and effortless. There are the options of microblading and microfeathering if you want to pursue a cosmetic procedure. 
There are also a few other beauty regimes one can try in order to grow real brow hair. Brow specialist Lucy Hart told Who What Wear that the emphasis is on brow care rather than brow products. As such, she relies on a serum in her sparse patches to promote hair growth. "People are focusing more on using brow treatments that they can maintain their brows with rather than layering loads of products on," Hart explained. "I myself have super full brows, so applying a thick product is just not needed."
There's another trick to promote brow growth. Streicher shared a hack on Instagram where she tweezed the line of low hairs on a client's brows all at once. "Tweezing only these lower hairs, all at once, on the 6-8 week cycle will encourage more growth inside the brow," she wrote in the caption.