Menstrual Hygiene Day Aims To Rip Away Period Stigma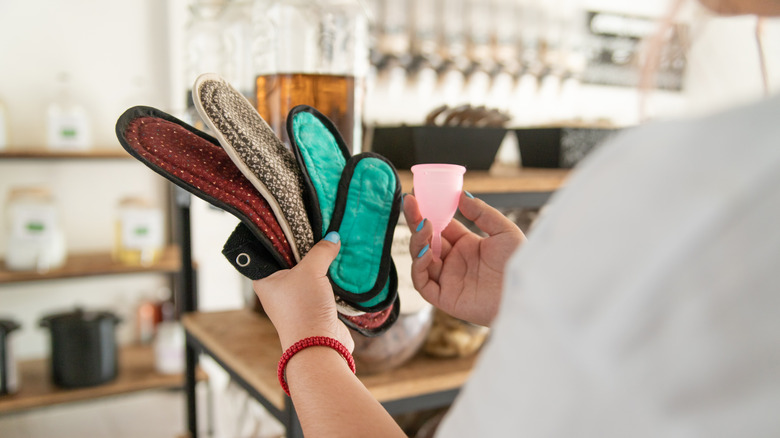 Marsbars/Getty Images
From being seen as unclean to being labeled a "curse," the stigma attached to menstruation can make finding adequate care supplies and education extremely difficult. Menstruation is still largely seen as a taboo subject in many cultures and it doesn't help that menstruation knowledge is terrifyingly low. A 2021 survey found that only 41% of U.S. men could actually correctly identify what menstruation is. The issue is compounded by the prevalence of period poverty (a lack of access to facilities, products, and education), which affects 16.9 million menstruators in the U.S. alone.
The shame attached to menstruation can lead to a lack of resources for people across the world, with an estimated 500 million menstruators lacking access to things that would allow them to safely and hygienically manage their periods. With period poverty being such a large-scale global crisis, it can be difficult to know where to start in fixing the problem. Enter Menstrual Hygiene Day, a global celebration rooted in advocacy and education surrounding menstrual hygiene and health.
What Menstrual Hygiene Day hopes to accomplish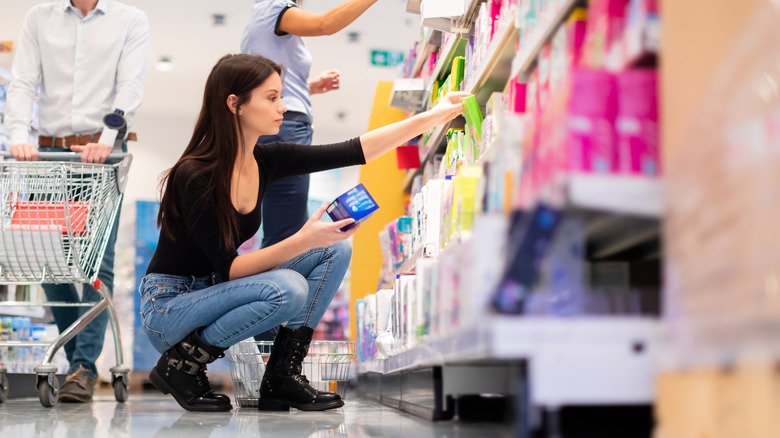 Zoranm/Getty Images
First celebrated in 2014, MHD's goal is to create a world where no one is held back by menstruation. In addition to raising general awareness, MHD engages with social impact organizations and thought leaders to advocate for improved policies surrounding not only access to menstrual hygiene products but to also improve education about menstruation altogether. This is especially important in countries like Ethiopia where the menstruation-related dropout rate for young girls is 51%.
The day itself serves as a time for MHD supporters and partner organizations to publicly (through social media, events, articles, and outreach) push back on taboos and stigmas attached to menstruation, while the larger movement aims to put hygiene products and resources into the hands of menstruators suffering from period poverty. Another important element of this larger movement is to expand basic knowledge of menstruation by creating and disseminating a resource library of content related to menstrual health and hygiene. By providing this content in a variety of languages MHD hopes that, through education, the negative stigma surrounding menstruation can be corrected.
Ways you can honor the day (and movement)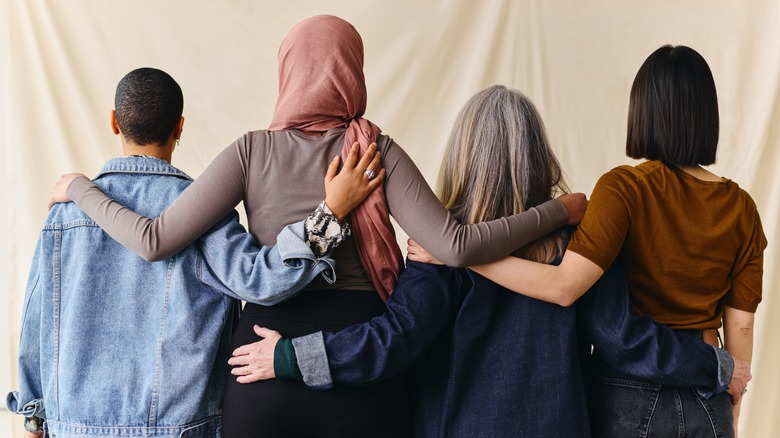 Southworks/Shutterstock
There are many awesome organizations working to change the way people see and treat menstruation. From working to remove unfair taxes on menstrual products to donating menstrual products directly to people in need, organizations are fighting the end period poverty and the stigma against menstruation every day. You can find ways to get involved by donating, sharing, and even volunteering for organizations near you.
You can also get involved by making sure to vote for legislators (and laws) that support the expansion of free menstrual hygiene products in public bathrooms, removes luxury taxes (the 'tampon tax') on hygiene products, and reclassifies menstrual hygiene products as medically essential so they can be purchased with food stamp and relief program funds.
You can also show your support for the MHD movement by using #WeAreCommitted or #MHDay2023 in your posts about menstrual care on social media and tagging MHD channels: @menstrualhygieneday (Facebook, Instagram) and @mhday28may (Twitter). 
Menstrual Hygiene Day is celebrated on May 28.