Jameela Jamil's Roast Of So-Called Feminists At 2023 Met Gala Nails The Problem With Convenient Activism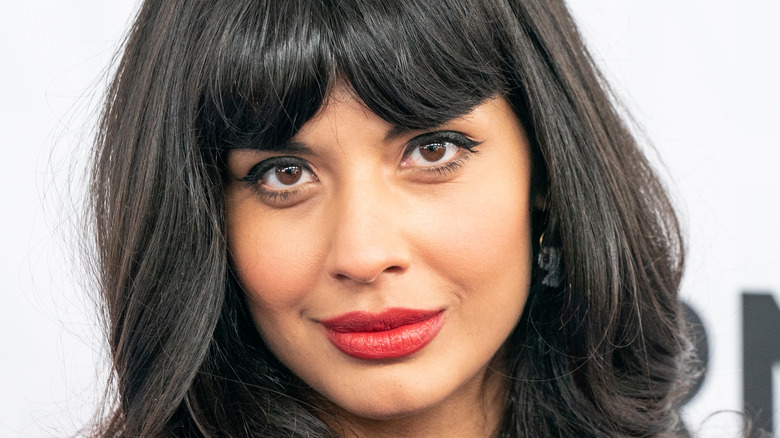 lev radin/Shutterstock
The 2023 Met Gala honored the late fashion icon, Karl Lagerfeld. Celebrities posed on the red carpet in looks that paid homage to the designer, whose range of influence included the fashion houses of Chanel and Fendi. Some wore archival looks of Lagerfeld's while others wore designs inspired by his creative vision. On its surface, the night paid homage to a creative force. But the gala's theme proved problematic, and actor Jameela Jamil spoke up about it. Lagerfeld had a controversial history. "No one wants to see curvy women," he once said when asked about size inclusivity in modeling. "These are fat mummies sitting with their bags of crisps in front of the television, saying that thin models are ugly." 
Lagerfeld was against the #MeToo movement and insinuated that feminists were ugly. His history of race relations is equally problematic. He had model Claudia Schiffer appear in blackface and yellowface for a shoot so that she could appeal to different men's fantasies. His comments about migrants were also questionable. "I know someone in Germany who took a young Syrian and after four days said: 'The greatest thing Germany invented was the Holocaust,'" Lagerfeld once said. 
Despite this history, the Met Gala paid homage to him, and Jamil quite rightly called out attendees on Instagram. She claimed that they practiced "selective cancel culture" and succinctly slammed convenient activism. Pointing out the hypocrisy of the event, she wrote, "Last night we relinquished our right to be taken at all seriously about anything important."
Jamil called out the celebrities who went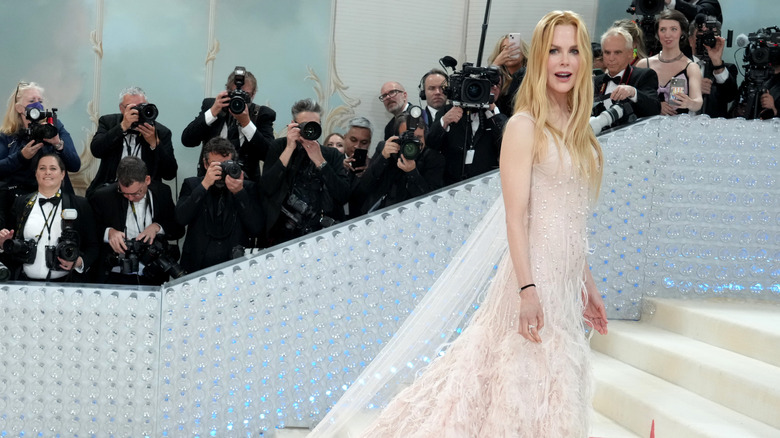 Jeff Kravitz/Getty Images
Jameela Jamil called out those who attended as convenient activists, saying in her post, "Last night Hollywood and fashion said the quiet part out loud when a lot of famous feminists chose to celebrate at the highest level, a man who was so publicly cruel to women, to fat people, to immigrants, and to sexual assault survivors." 
Many of the attendees have been vocal in the past about social issues, including BLM, LGBTQ rights, and feminism. Florence Pugh, Rihanna, Jennifer Lopez, and Serena Williams have all spoken out about body positivity, yet Lagerfeld was famously anything but body positive. Billie Eilish has spoken out about BLM as has Gigi Hadid and the Kardashian-Jenner clan. Meanwhile, Jared Leto (who dressed as Lagerfeld's cat at the gala) has advocated for feminism, as have Dua Lipa and Margot Robbie. Lagerfeld had a problematic past with all of these topics and yet all of these celebrities attended the Met Gala.
Jameela Jamil didn't just call out the celebrities who attended the event. She also criticized publications and the people online who supported the event. "And all the women's publications, and spectators online, chose to gleefully ignore it," Jamil wrote on Instagram of Karl Lagerfeld's problematic legacy. Jamil also criticized the online penchant for deep diving into people's past and taking them to task over controversial statements. "Suddenly your appetite to find someone's tweets from when they were 12, has gone," she wrote. That desire to dig into controversial behavior seemed to vanish when it came to Lagerfeld's legacy at the Met Gala. Jamil went on, "[E]veryone just decided all of a sudden we can separate the art from the artist when *convenient*.
The hollowness of being a 'convenient activist'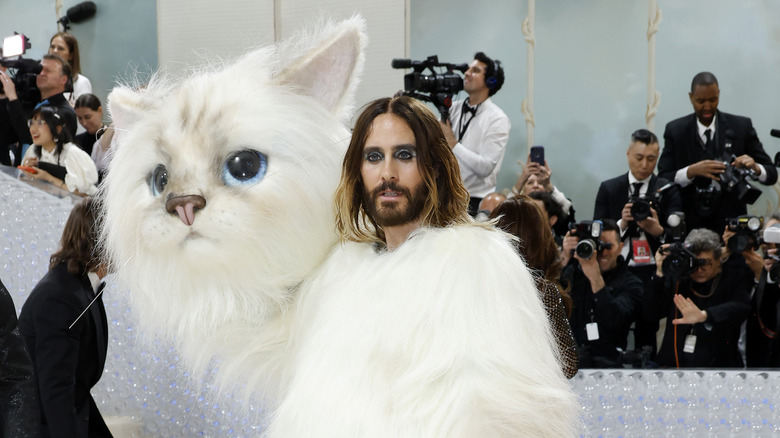 Mike Coppola/Getty Images
Jamil's comments are spot on when it comes to pointing out the problem with convenient activism. So many celebrities speak out about issues when it'll garner them social points, but do little in the way of enacting real change. Sometimes, they even participate in behavior that completely contradicts the movements they speak out in support of. 
For instance, Doja Cat tweeted asking fans to send a petition to have the police involved in the George Floyd tragedy arrested. However, a video has been shared that shows her allegedly participating in racist online chat rooms. She's also released (then unreleased) a song called "Dindu Nuffin" a popular term in online racist communications. Rebel Wilson announced her first same-sex relationship in 2022 and has posted photos on her Instagram with the hashtag #loveislove. However, when she was invited to a lavish trip to Dubai to watch Beyonce perform, she conveniently seemed to overlook the country's strict anti-LGBTQ+ laws. According to People, Nicole Kidman once told Marie Claire Australia, "I love mothering, I love kids." But then she was slammed for keeping images from her 2023 spring Balenciaga campaign on Instagram after the brand posted images of children in bondage. This all show that we're seeing lip service given to social issues without concrete and actionable change.
The world reacts to the choices to attend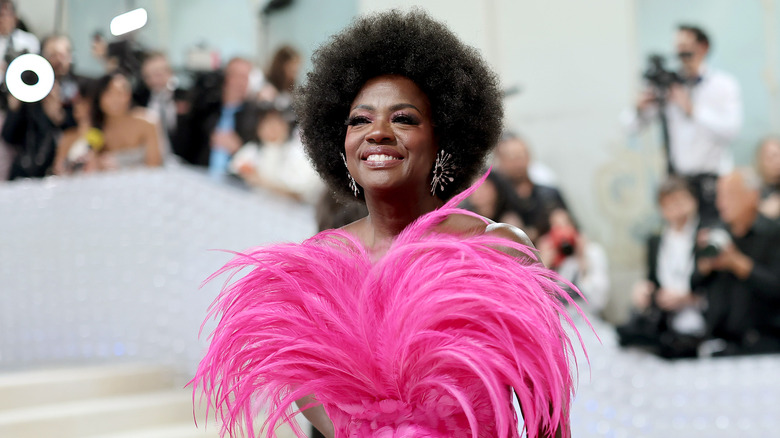 Mike Coppola/Getty Images
However, it's worth noting that some celebrities who attended the 2023 Met Gala may have managed to shade Karl Lagerfeld. Social media users pointed out that some celebrities were wearing pink (a color Lagerfeld notably disliked) and interpreted the color choices as a protest. Viola Davis, Quannah Chasinghorse, Ashley Graham, Quinta Brunson, and others all wore the shade. However, it's not entirely clear whether every pink outfit was in combat with Lagerfeld's controversial past. Some of the pink dresses that night were literally designed by him, like the one worn by Nicole Kidman. 
But even if these stars meant to shade Lagerfeld, they still attended the event and the contradiction seems irreconcilable. As Jameela Jamil seems to imply, simply attending the event is still relinquishing one's stance — choosing the coveted invite over activism. And certain celebrities got called out for that choice more than others. 
For instance, Lizzo, who's known for her body positivity messaging, wore head-to-toe Chanel that night and got a lot of backlash for attending. She didn't push back against Lagerfeld's body shaming "enough," according to some. However, others like Emily Ratajkowski, didn't get nearly as much heat even though she has advocated for the #MeToo movement, something Lagerfeld was against. Within this circle, there's an unfair level of criticism directed at certain people. The expectation for activism, it would seem, falls unfairly on some shoulders more than others.