Tom Sandoval Publicly Weaponized Ariana Madix's Mental Health Struggles And We Need To Call It Out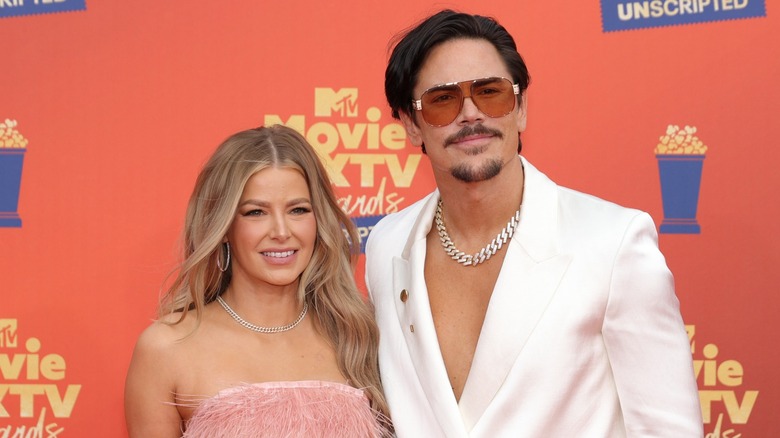 Rich Polk/Getty Images
Last month, People reported that Tom Sandoval and Ariana Madix, who had been together for nine years, had broken up due to infidelity. Sandoval had been having an affair with Rachel Leviss, a costar of Sandoval and Madix on Bravo's reality TV show "Vanderpump Rules," for more than six months, Madix discovered. Sandoval and Madix had been through much in the years throughout their relationship, from buying a house together, weathering Madix's cancer scare, and working through Madix's mental health issues. And in the extremely public fallout of the cheating scandal, which completely shocked both Madix and the fans of "Vanderpump Rules," Sandoval then chose to use Madix's mental health issues to defend his own behavior. 
Perhaps to tell his version of events, perhaps to restore his mired public image — which, spoiler alert, does not happen — Sandoval decided to go live on Howie Mandel's podcast, "Howie Mandel Does Stuff," and proceeded to disparage both Madix and their previous relationship, weaponizing her known battle with depression against her. We also learned that Sandoval broke up with Madix on Valentine's Day, and that on the day Madix found out about the affair, she had asked him about starting a family; another highly personal detail that should have never been disclosed by Sandoval publicly. Speaking exclusively to Women.com, mental health expert and CEO of Holistic Wisdom, Dr. Lisa Lawless, PhD breaks down what she heard in the interview, and how Sandoval's comments could be considered manipulative. 
Tom Sandoval crossed a boundary by sharing Ariana Madix's private issues without her consent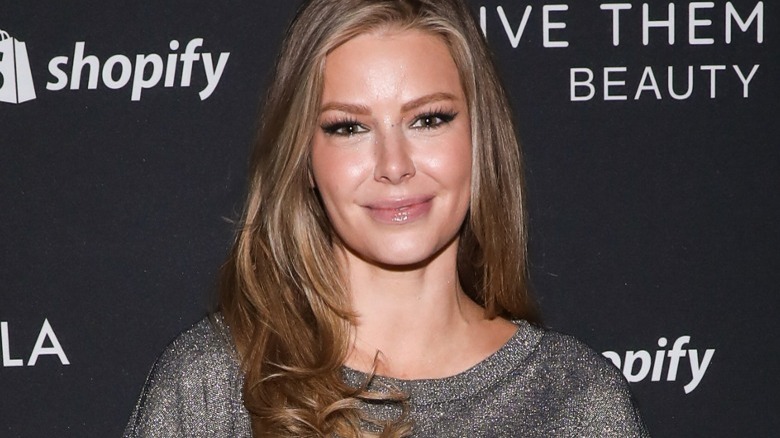 Paul Archuleta/Getty Images
Ariana Madix has previously opened up about her issues with mental health before, discussing her battle with an eating disorder, and how she learned to cope with depression on Scheana Shay's podcast in February 2022. However, in those cases, the disclosure happened on her own terms. Throughout her relationship with Sandoval, she had confided in him about her struggles. However, rather than honoring the trust Madix once put in him as her confidant, Sandoval heaped betrayal on top of betrayal during the interview — tearing Madix down and publicizing issues after already hurting her from his infidelity. One particularly egregious disclosure from the interview was Sandoval's revelation that Madix threatened suicide if they did not stay together. "[She said] If you break up with me, you will effectively be ending my life," Sandoval told Mandel.
"Making these comments publicly and without Ariana's permission is humiliating and abusive," Dr. Lawless exclusively told Women.com. She noted the fact that he appears to do it in service of his own image without considering the potential consequences for her is particularly disturbing. By publicizing her very private matters, such as thoughts of suicide, he's opening her up to public speculation about sensitive matters that she did not ask for, which could potentially exacerbate her existing mental health issues. Since then, fans have accused Sandoval of purposefully trying to make Madix look unstable in a disturbing attempt to make his own actions look justified. "Tom Sandoval purporting to have a mental health crisis that influenced his breakup and infidelity while cruelly weaponizing Ariana's mental health to excuse his behavior is NASTY WORK" wrote one user.
Sandoval's attempts to paint Madix in a negative light could be considered manipulative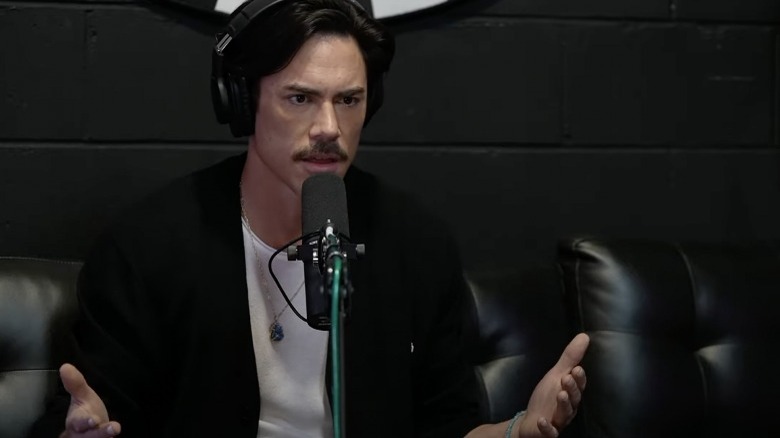 Howie Mandel Does Stuff / YouTube
While Dr. Lawless observes that there was manipulative behavior from both parties in the relationship, she emphasizes that something as serious as Madix's most vulnerable mental health moments should have been kept private, rather than broadcast to potentially millions of people. Fans appear to be on the same page, with many taking to Twitter to call out Sandoval's behavior as manipulative and dangerous. "Can you imagine @howiemandel if Ariana actually did [die by] suicide because of Tom sharing intimate details about her mental health struggles? [...] Where do you draw the line of contributing to someone's hurt and humiliation?" wrote one user.
Although Sandoval claims he isn't making excuses — at one point telling Mandel, "What I did was totally wrong and totally f***** up," — by repeatedly bringing up Madix's struggles, he's merely feigning responsibility and attempting to blame the demise of their relationship on her. Dr. Lawless highlights to Women.com how this behavior is deceptive and manipulative. "Someone who is being honest and accountable will focus on what they did wrong and how they could have done things differently with a sense of remorse. This was never conveyed in the interview," she said. "He is clearly weaponizing her struggles with her pain and mental health and is attempting to play the role of the victim to justify his infidelity." We hope Madix is receiving the support she needs.
If you or anyone you know is having suicidal thoughts, please call the National Suicide Prevention Lifeline​ by dialing 988 or by calling 1-800-273-TALK (8255)​.