Rambutan Is The Gentler Retinol Alternative Perfect For Mature Or Sensitive Skin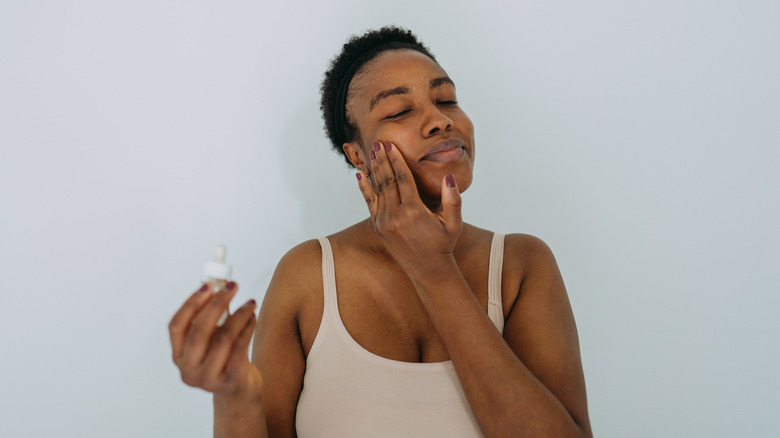 Aleksandarnakic/Getty Images
When it comes to your skin, you can never be too careful about what you put on it. What works well for some can leave others with a rash so bad that it requires a trip to the doctor. It's also worth noting that just because you've used something for years, that doesn't mean you won't develop an allergy to it later in life.
As we get older and our skincare routine becomes more intense, we sometimes turn to different products, many of which boast qualities of the fountain of youth. One of the ingredients that comes up a lot is retinol, due to its anti-aging properties such as increasing collagen and cell production, and its ability to help decrease fine lines, per Cleveland Clinic. But as much as it has its benefits, it can really do a number on sensitive and mature skin.
It's not uncommon for skin "to become very red and irritated, feels like it's burning or stinging, or there's a lot of itching," dermatologist Dr. Marisa Garshick told The New York Times, adding that if that happens, it's time to stop using retinol right away and take a break. Because of the intensity of retinol, dermatologists tend to start patients on a mild dose of it. However, there is the possibility that your skin may never get used to retinol, and that's where rambutan comes in to save the day, or rather, the face.
What's rambutan?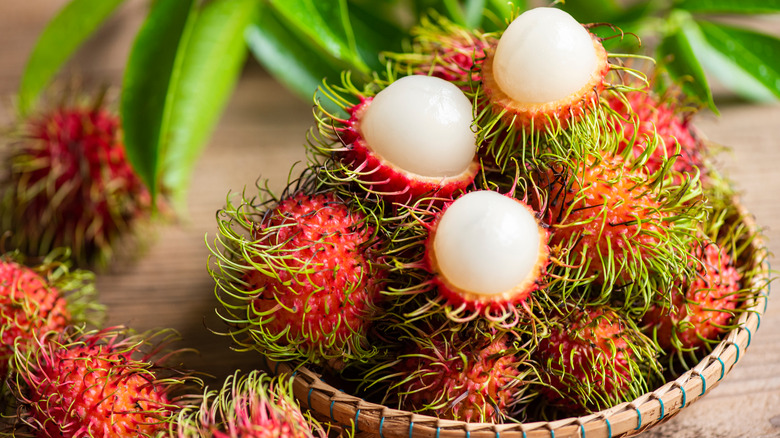 Bigc Studio/Shutterstock
Simply put, rambutan is a gentler alternative ingredient to retinol. Rambutan has the same benefits as retinol, but in being a natural substance it's less likely to cause an irritation or result in an allergic reaction. "It is similar to retinol and bakuchiol in the sense that it causes cell turnover and stimulates collagen," celebrity cosmetic dermatologist Dr. Paul Jarrod Frank, MD told InStyle. "It can still cause some irritation and isn't ideal for super sensitive or dry skin." In other words, if you have rosacea or eczema or something similar, you want to talk to your dermatologist before purchasing a product with rambutan in it.
According to a 2020 study published in Academic Press, rambutan fruit extracts are chockfull of polyphenolic compounds. When tested, it was found that the extracts do indeed have anti-aging properties, as well as essential antioxidants that help protect the skin from UV rays. Ultimately, it's a fantastic combination for keeping the skin looking healthy and minimizing the effects of aging. Retinol, on the other hand, is a synthetic substance, per Blissoma. That's why it tends to be a bit more harsh.
How does rambutan work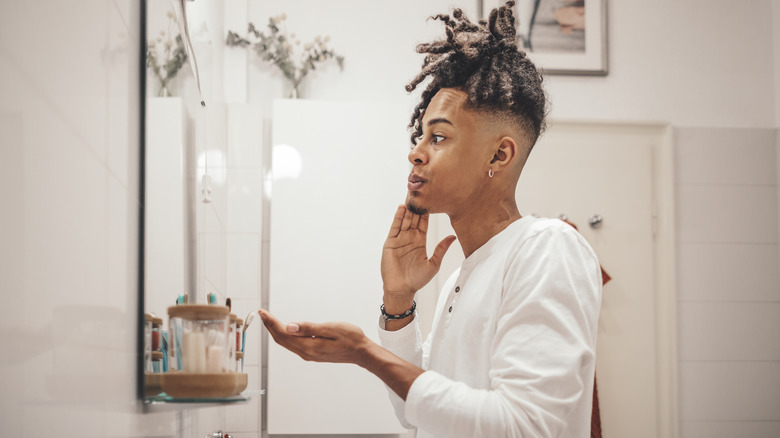 Eva-katalin/Getty Images
Because of its similarity to retinol, rambutan basically does the same thing. "Rambutan works to reduce the appearance of wrinkles and fine lines, as well as other signs of aging, through its natural extracts," board-certified dermatologist Aanand Geria, MD told Byrdie. "It also provides the skin nourishing and antioxidant properties that give it hydration and a glowy look. It offers anti-aging and pore-minimizing benefits for those worried about anti-aging but who are sensitive to retinol."
But as much as rambutan can be a skin saver, in regard to wrinkles and fine lines, there's no guarantee that it won't cause problems in some people. Some of us have really sensitive skin that loves to reject most things we try to use on it. That's why it's so paramount to always talk to your doctor before using anything new on your face and the second your skin starts acting up, stop using the product immediately and give your healthcare provider a call.