What To Expect For Your Love Life During Libra Season 2023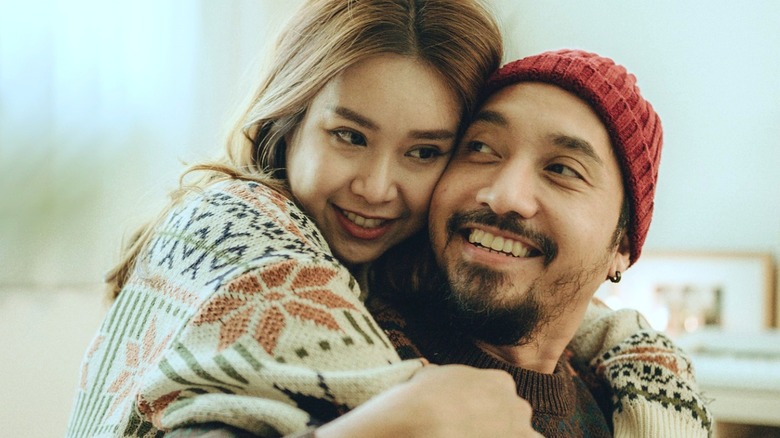 Shutterfly
Libra season is upon us (September 23 through October 23) which means it's time to take the grounding lessons we learned from Virgo's earthy elements as a solid start to lofty Libra love. As a cardinal air sign that leans toward relationship-oriented tendencies, this Libra season will be about connecting to more intimate and playful parts of your relationships — especially romantic ones. You'll also feel the pull to commit more to yourself and the celebration of the beauty in your life. If you find that you're serving a partnership that's been draining you for a while, with Libra in Venus, this season will shift a universal focus toward love and all that comes with it. Sometimes that means more work on the bond between two people in the relationship itself, sometimes that means working on your relationship with only yourself. Love is love and the value of love is in season.  
Our understanding of all things comes with a certain amount of relativity. The past is past and now is the time to invest in your gut and commit to what it's telling you. So whether your connections are romantic partners, friends, or simply yourself, here are a few ideas to nurture and celebrate what you love the most.
Travel with your companion heart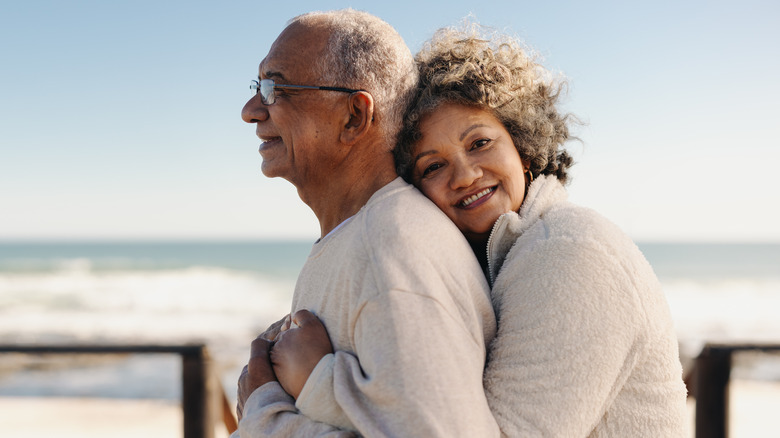 Shutterfly
While Libra is not necessarily known for excitement and bold adventures, now is a good time for balancing true companionship and shared experiences. What does togetherness mean to you? New relationship energy can be intense, but where can you find the balance? Have you ever noticed that you're more "you" when you're in new places? Traveling for leisure with or without a partner is a great way to expand your worldview and appreciation for what you have. When you travel, you're away from roles and rules. There's no one who knows the story of where you've been or where you're headed. There's no need to meet perceived expectations and there's an inherent opportunity to let down your mask and reap a little ease if you're a serial people-pleaser. If you're with your partner, share the experience as intimately as possible. Take off the costumes, get real, get curious, and get lost to get found. 
Now is a good time for being alone as well. If you can, take a few days off to spend with yourself, go to a new place, new restaurant, or travel solo and treat yourself like you would if you were your partner. Be your own friend, advocate, and lover. Now is the time to reap the benefits of exploration and Libra's natural open mindset.
Let them count the ways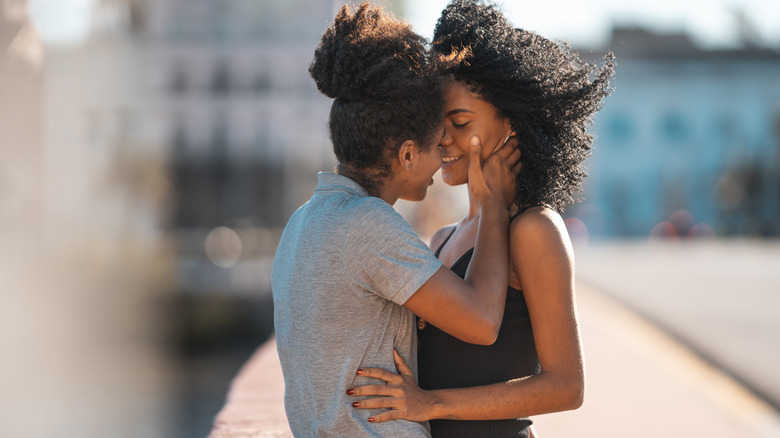 Mesquitafms/Getty Images
Whether you're able to travel or not, find the time to celebrate what you have right in front of you. Gratitude is one thing, but this 2023 Libra season is calling for more. Take the time to see where you've been and where it's gotten you today. Write about it in a journal. Post a #tbt with a silly poem you wrote. Find the fondness of the memories and joy for another day among the living. Now is a great time to evaluate your friendships and throw a party just to see the people you care about. Throw one to celebrate the day. Make plans to see an old friend and bring a gift. Take an online workshop or a class to learn something you've always wanted to do and invite a date to join you. This Libra season is about finding those love connections and being open to inviting them into a balanced, exploration with you.
Following the colorful transitions of fall's inherent beauty, Libra season is the perfect time to celebrate romance, nest in nurturing ways, and redecorate your shared spaces. It's also a good time to say yes to a third or fourth date if you've been on the fence about a new romantic endeavor. Embracing and sharing your vulnerabilities will be welcome. And if they aren't, you might feel a sting, but you'll also feel less disappointed about it.