The Waterfall Cut Is The Ultra-Textured Hair Trend That's Straight Out Of The '70s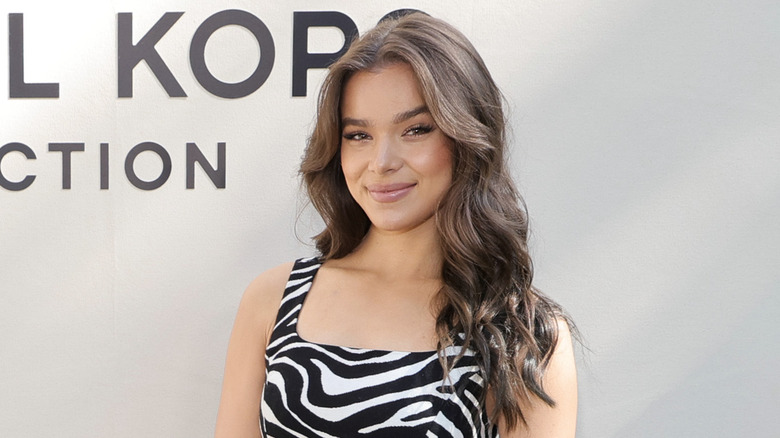 Jamie Mccarthy/Getty Images
Once called the "Farrah Fawcett" haircut, another blast-from-the-past style is making waves among hair trends this year: the waterfall. Aptly named after an actual waterfall, this look migrates with elegance from crown to tip, utilizing layers of varying lengths to create a sense of movement. 
However, the strength that lies in the waterfall cut isn't about the amount of hair, it's quite the opposite. The waterfall cut is all about the levity of movement, texture, and how it bounces and sways — back and forth, back and forth. If the '60s were about rebelling against conformity and finding freedom, as shown in the long bohemian hair, the '70s took that energy and got organized, adding in feathers and layers. These days, ultra-long, goddess-like hair isn't always possible or practical without extensions, but shape those waterfall layers and you can wear this reboot '70s trend anywhere and with any type of hair. 
One style fits most
Hairstylist Shannel Jones explained to PopSugar the waterfall cut starts mid way down one's hair, which means it is particularly well-suited to those with longer hair and fringe. Unlike traditional layers that are cut straight across, waterfall layers are cut in a graduated fashion, meaning they gradually get longer the further down the head, creating a naturally fluid look. 
The layers are also cut at an angle fewer than 90 degrees so that the ends to flare out in different directions that look like waves when styled.  Done correctly, this can make thin hair appear thicker and heavy, and make bulky hair seem bouncier and more refined. Since the layers aren't too terribly long, it can work with numerous textures, including wavy and some curly hair types. 
Making the cut
Before heading to the salon, do some research on the waterfall look you want. Find pictures of people with your same face shape, coloring, and aesthetic. Check out images from the '70s and see the kinds of silhouettes that worked for models who looked like you. Learn how the waterfall look can be achieved with your hair type and if it will suit your lifestyle. If you know your stylist, give them a heads up that you're ready to change your look and find out how much experience they have with the waterfall trend. Discuss your lifestyle and hair type. Understand that if you have naturally curly hair, but you're getting your hair cut when it is straight, those layers will shrink up a lot more on days you don't blow out your hair.
Hairdresser's Journal advises that stylists concentrate on the top layers in the front to bring the cut 'forward' and then gradually work their way downwards to the bottom of the hair, keeping the long length in the back. Not going too short on the back will ensure the hair still looks good when it dries naturally.