Your Guide To Landing A Steamy Vacation Fling No Matter Where You Travel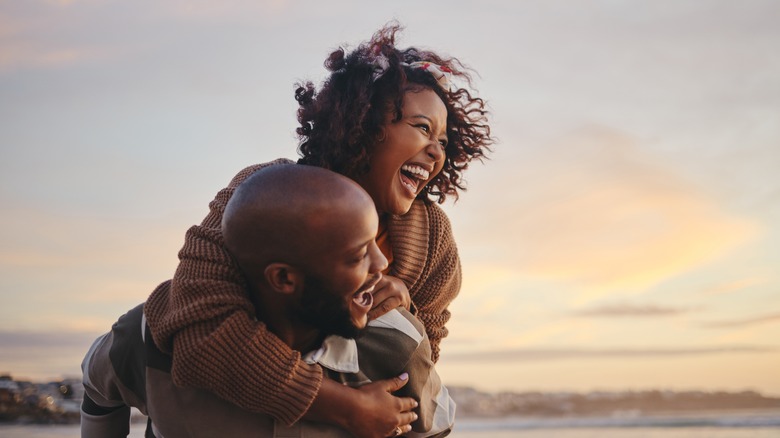 PeopleImages.com - Yuri A/Shutterstock
There's nothing quite like a steamy romance. When you're on vacation, a temporary fling may be the perfect way to spice up the itinerary. If you don't know where to start, fear not — we've got your back. Vacation flings are not only desirable for their steamy and romantic nature, but they're also spontaneous and temporary (a dreamier version of no-strings attached). Maybe you're looking for a fun fling after a breakup or a destination romance to make your trip more exciting, there are a few ways to find some steamy encounters.
As you embark on your journey, navigating a fling might not be entirely clear or predictable. However, spontaneity can enhance the romantic experience of meeting someone on vacation. A summer romance can help you get excited about the future, channel your inner rebel, and even revel in the prospect of love. It can also help you deal with heartbreak, get out of your comfort zone, and feel hopeful again. Here's a guide to landing a fun fling of your own.
Once your plane lands, start swiping on the apps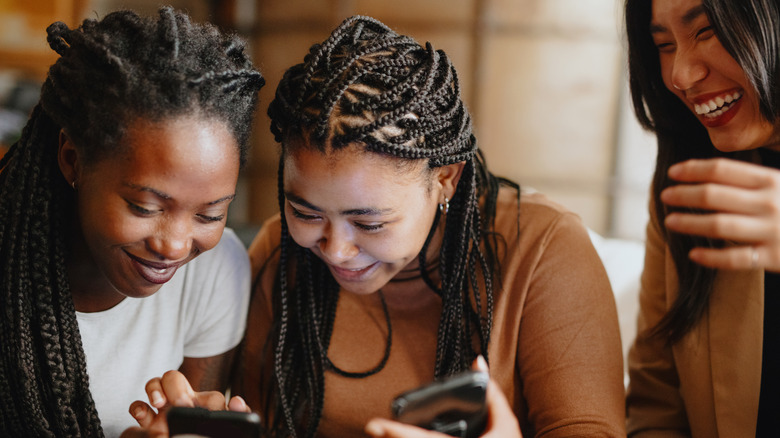 Anchiy/Getty Images
Dating apps are a perfect tool when it comes to meeting new people. Once you land at your destination and exit the plane, start swiping on dating apps to see who's in your area. You might want to make a trip-specific dating profile to leave certain things out that you would typically include in day-to-day life. Swiping on the dating app of your choice can help you meet new people, ask for recommendations, and casually flirt. 
In addition to dating apps, vacations like cruises or tropical resorts typically hold singles' events, ideal for sparking vacation flings. For example, search for a speed dating, singles party, or mixer event in your area. If you don't know how to start when it comes to communication and connection, we've got you covered. According to dating advice expert Demetrius Figueroa, being upfront about expectations is the best way to go about vacation dating. "Be sure to specify that you're visiting and, if you're feeling bold, be straightforward about the fact that you're looking to meet someone while you're in town," he explained to Bustle. Being clear about what you're here for can also help you avoid any confusion or attachment conflicts with your romantic prospects, and with these events, you'll make connections in no time. 
Visit bars, clubs, and local spots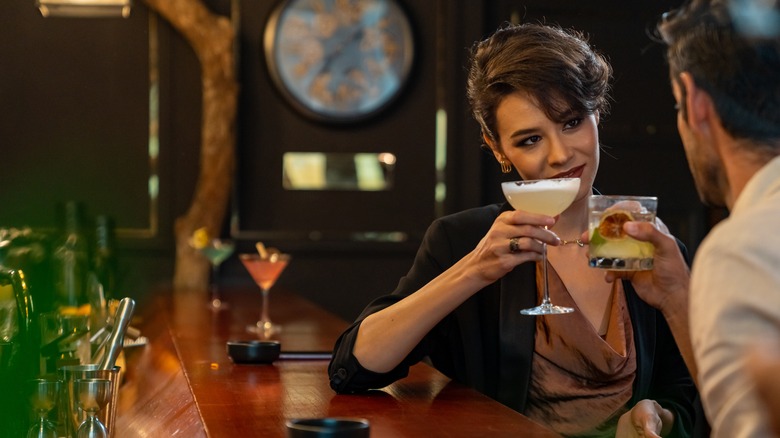 CandyRetriever/Shutterstock
One of the most anticipated parts of vacation is scoping out the party scene, and it's also a great way to meet someone for a fun fling. From nightclubs to dive bars, hanging out in crowded yet eccentric places can help you meet new people with similar intentions as you. If you match with someone via a dating app, inviting them to your bar outings can help you talk, flirt, and connect with them without the pressure of one-on-one conversations. Before the date, be clear about where you'll be, who you'll be with, and what your expectations are for the night. If your date knows what they're in for ahead of time, the rest of the night should be smooth sailing. Make sure your friends know ahead of time that you're inviting a date to the bar, or set up individual dates as a group for all of you to experience together.
Lively party spots can also be a great place to meet new people. When approaching someone you're interested in, allow yourself the vulnerability to be lightheartedly flirtatious — touch their arm, tell them about why you're in town, and ask them if they're interested in getting to know each other. If it makes you feel better, enlist a friend to help make approaching a new person less daunting. If all goes well, you can end the night with your potential fling or get their contact info to meet up later. 
Setting boundaries with your fling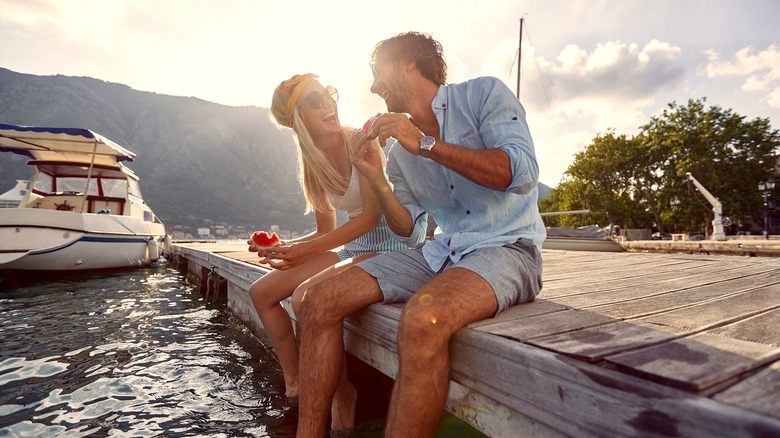 Lucky Business/Shutterstock
When the time comes, it's best to set boundaries by being extremely clear with your intentions and laying it all out. "There are so many people who are looking for the same things as you, and honesty goes a long way toward finding a fling," explained Figueroa. "Best case scenario, being upfront will lead to a fling. Worst case scenario, you get rejected and can move on to try to find someone who is interested in having a fling with you." 
Before jumping into things, lay the foundation of expectations and intentions. Be clear and honest that you're planning on ending the relationship once the trip is over. Casual relationships require proper and effective communication in order to find, engage in, and properly terminate the relationship.
Once you decide on the terms and conditions of the relationship, feel free to engage with your and your fling's preferences in mind. If you have already slept together, it should provide a great understanding of how to move forward. If you haven't, don't be afraid to lay down more expectations about your preferences, both sexual and emotional as it relates to your intimate relationships. 
Prioritize health and safety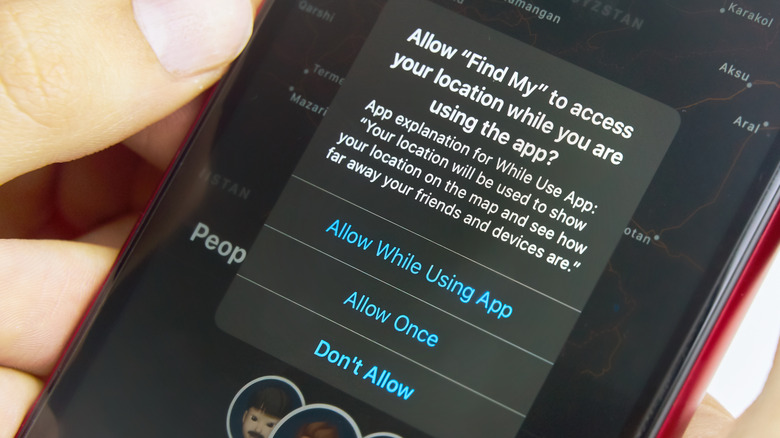 Konstantin Savusia/Shutterstock
No matter what you do or who you spend time with, make sure that safety is your top priority. Whether it's turning your location on for your friends to see or setting boundaries with yourself before searching for a romantic escapade. If you're in a vulnerable place, it can also be hard to separate your emotional feelings from the physical when it comes to a fleeting relationship. Make sure that your fling knows what these boundaries look like for you, as well as how you'll handle the end of the fling as your trip comes to an end. Once you return home, check in with your feelings and how you feel post-fling. 
Physical safety — both in general and in terms of sexual health — should also be extremely important, especially if your fling is someone you haven't spent a lot of time with. Ensure the safety of your sexual health by checking in with your partner about any conditions or information you should know beforehand. You can lay down boundaries and inquire about the number of partners they've been with or if they've ever had a sexual health scare. Either way, make sure you use protection to prevent pregnancy and the transmission of diseases. And once you're home, schedule an STI-testing appointment to make sure all is well. 
Breaking it off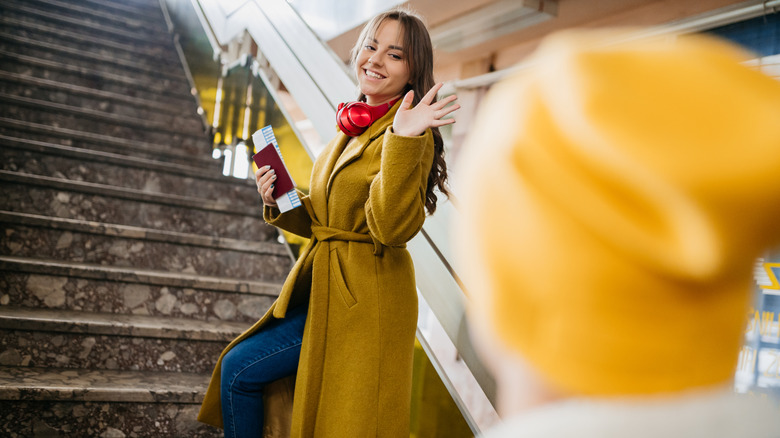 Nikola Stojadinovic/Getty Images
While there isn't enough advice on ending things with a short-term partner, we've got your back. It's always best to do it verbally, as explained by Mashable. According to psychologist and relationship expert Nikki Coleman. She points out that actually talking, and not resorting to text communications, "demonstrates that you took the other person seriously and valued them as a person."  
It's important to be clear about how you're feeling without being inclined to sugarcoat it. Although flings are often approached lightheartedly, they shouldn't be a free pass to ghost someone or skip out on communicating. Be intentional and cordial about breaking up without hurting or ignoring any feelings, and remember that feelings are a natural part of intimate relationships.
Regardless of how they react, make sure to embrace openness and hear them out. Holding space for someone else can help them feel seen, heard, and understood. When it comes to flings — especially ones that are predominantly physical — honoring the vulnerability it takes to engage in a short-term relationship will help both parties move on. Remember: A fling is supposed to be fun. Just don't forget to prioritize feelings (for everyone involved).