What To Do When Someone Attempts To Leak Your Nudes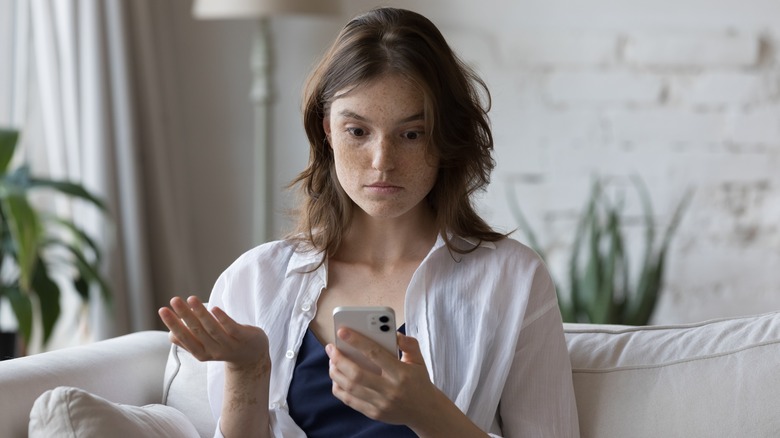 fizkes/Shutterstock
According to the Cyber Civil Rights Initiative (CCRI), 1 in every 8 adult social media users have been the target of revenge porn. 1 in every 12 users have been victim, and 1 in every 20 adult social media users have perpetrated revenge porn.
So what exactly is revenge porn? 
According to WebMD.com, "Revenge porn is a type of digital abuse in which nude or sexually explicit photos or videos are shared without the consent of those pictured." In 46 states and the District of Columbia revenge porn is illegal, as is sharing sexual videos or nude photos of anyone under 18.
If you are the victim of revenge porn, it can be a life-altering tragedy. It's no secret relationships, careers, and even health can be significantly affected by this modern-age threat, also known as image-based sexual abuse or Nonconsensual Pornography (NCP). If you're being threatened or blackmailed by someone who is using recorded images of you in the nude or acting out an intimate encounter, here are a few ways to know your rights and learn what to do next.
When a cyber attack happens to you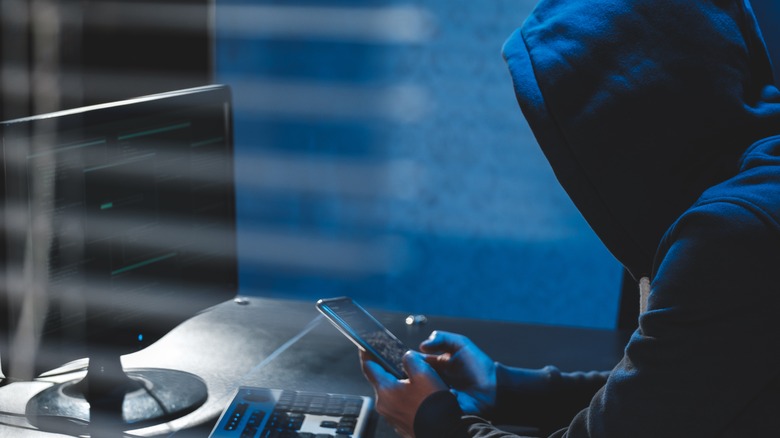 AlyoshinE/Shutterstock
For many of us, it's our worst nightmare. You go to open your phone and there you are staring back at yourself — your intimate self. And maybe you're not sure why. Are you being blackmailed? Threatened? Were the pics already posted? One click of a button, and what you thought was your private life is no longer private. What do you do?
First of all, understand that what has happened to you is illegal. If you're being threatened and coerced into sending explicit images online it's sextortion and punishable by law. Next, be sure to report what's happened to the federal trade commission at www.reportfraud.ftc.gov. Call CCRI's crisis hotline at 844-878-CCRI (2274) to report the incident, and ask for resources to help you get to know the law and how it can protect you where you live. Consider speaking with an attorney and when it comes to having your photos removed, take matters into your own hands. 
Block your perpetrator and stop all contact after documenting any communication and proof of what they've done. Reset passwords and change privacy settings on your social accounts, inhibit tagging options without your approval, and — after taking screenshots of the abuse — delete everything you can. Going to your local police station and filing a report will get the incident on record, and this will give you more leverage should you need to prove you did not authorize what is being threatened or what has happened to the images in question.
Film is forever, victimization is not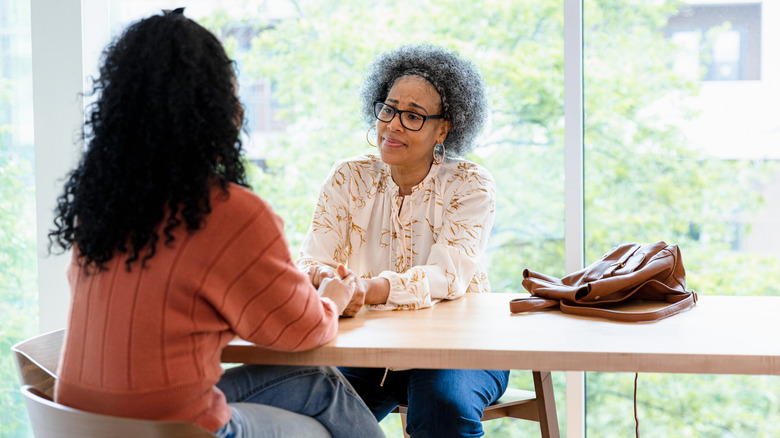 Sdi Productions/Getty Images
So, you've done all you can to defend yourself. How can you take care of yourself and take precautionary measures?
Remember, a personal assault of any kind will have an impact on your life as well as your body. Be sure to talk to people you trust and take care of your mental health in the ways that work best for you. Call the National Sexual Assault Hotline at 1-800-656-4673, or talk to a therapist about useful recovery steps.
One study found that up to 93% of those involved in revenge porn experience major emotional issues and distress. Depression, paranoia, guilt, shame, anger, and suicidal thoughts are common feelings. Seek help if you notice your thoughts or behaviors have become harmful to yourself or others. Ask someone close to you to keep an eye out on you and check in on how you're doing. You've been a victim of a crime and it's ok to ask for help to heal what's been harmed.
Moving forward in your cyber life, be cautious. If you share intimate images or videos with anyone, use apps with privacy settings that offer end-to-end encryption. Avoid participating in the capture of intimate images that show your face, identifiable tattoos, and distinctive features. And be mindful of anything that would give away your home address. Before sharing any images with anyone, consider the consequences should they end up in the wrong hands and be prepared with what to do should it happen. 
Standing up for yourself can look different for everyone, but it's an essential part of moving on. Some go public with their stories in hopes of warning others. Facebook groups for vetting local dating pools help spread the word about abusers. Of course, it isn't necessary to share your abuse experiences in a public way. But make sure you have healthy outlets to process what has happened. Empower yourself for a successful healing journey from victim to survivor.