Why Striped Tops Are The Ultimate Summer Wardrobe Essential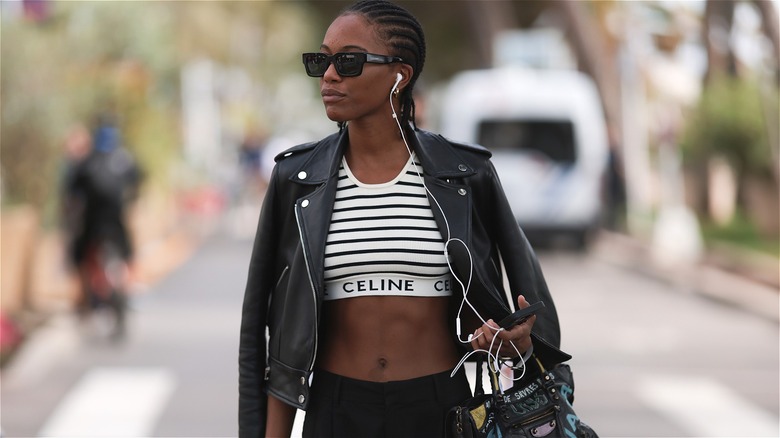 Getty Images
The quickest way to refresh your summer wardrobe this year isn't just by getting into the color-blocking trend, it's also about patterns. Namely, stripes. Why? Stripes stand out. They represent strength and movement. Stripes stand out against the elements and keep us in line. They are a part of our identities in our flags. Stripes adorn our tenacious zebras and tigers and illuminate our birds and fish. When we see stripes, we pay attention.
Stripes have also been a part of the sailing culture for centuries, keeping us safer while navigating our turbulent waters. They can remind us of the power of our oceans and where they take us. When we see stripes, our eyes follow the lines on a path and towards a final destination. Stripes are about going places. And so is the summer! Synonymous with summer seas and traveling, summer striped tops trigger thoughts of playful fun — perfect after years of having to stay put during summer because of COVID. So whether you are traveling or staying home, stripes are an easy way to feel the freedom of forward motion while keeping up with summer style.
Stripes that scream summer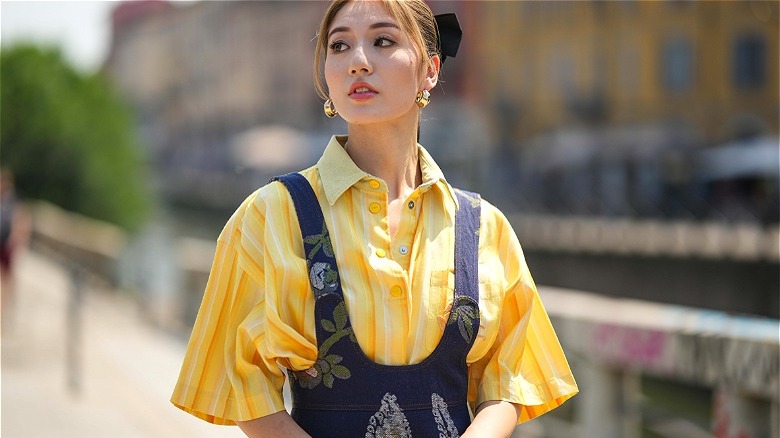 Getty Images
There's a youthfulness in summer. If spring represents rebirth, summer prompts an appreciation and celebration of life. This summer, think about ways to pair striped tops — any striped tops — with fun pieces in your wardrobe like overalls, sundresses, suspenders, or capris pants. Flirty, fun colors and fabrics that highlight your smile and help you feel your own positive energy can help you embrace the season. This year, let a happy summer stripe move you to go places.
High art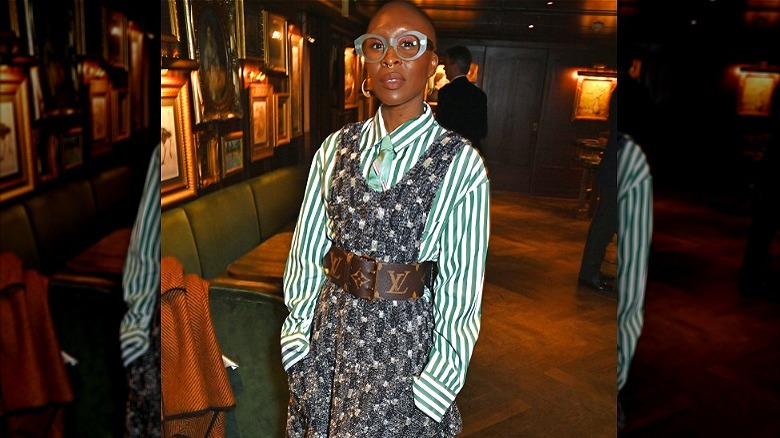 Getty Images
Stripes are strong and limitless. As far as patterns go, they will never go out of style. They can simultaneously say "fun" and "serious" all within the same look. When it comes to high fashion, stripes flawlessly tie creativity and pragmatism together with balance and stimulation. Like a little black dress, a bold addition of a striped button-down is classic, powerful, and says you know how to work hard and play hard, day or night.
Nautical classic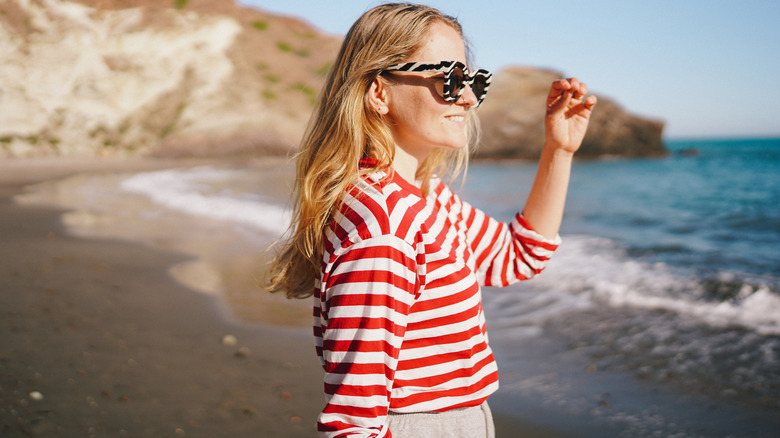 Shutterfly
A staple of French fashion for decades, the marinière, meaning "sailor," hangs in most of our closets. This classic striped top was originally made and worn by the French navy in order to easily identify sailors who had fallen overboard in rough seas. Popularized by Coco Channel's "navy style" during the First World War, today the marinière represents classic elegance and the influence of a bold free spirit.
Casual glam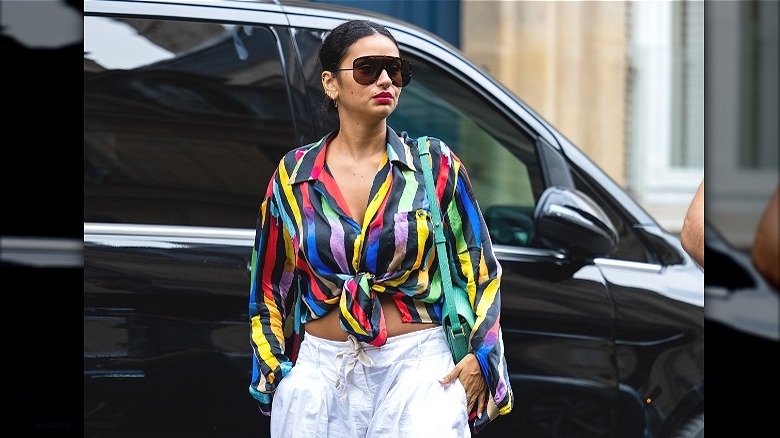 Getty Images
School is out for the summer and if you're lucky, vacations are in. Sunny beaches, muggy nightclubs, and unwashed, sea-soaked hair pair perfectly with stripes. Wake up and keep your button-down pajama top over your swimsuit while you drag your cooler down to the sand.
Whether you've pulled it out of Grandpa's closet or off the Chanel rack, if it has stripes, wear it. If it's too big, make it punk rock with safety pins. Rouche it. Tie it. Belt it. Cut it. Stripes, all stripes, are your "power pieces" this summer and can be glamorous. (A little lipgloss helps too.)
Day to night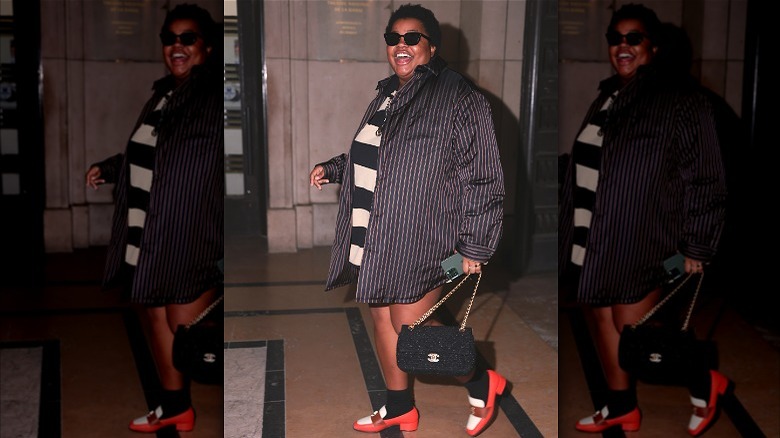 Getty Images
The great thing about a design trend is that it doesn't so much matter the style, the fabric, the occasion, or the time of day, as much as it matters if you've got the pattern on your person. As for summer 2023, fashion is so versatile, you can get creative with just about anything in your closet. With the right attitude and accessories, make any trend, especially something as easy as stripes, work for what you're up to.
Pattern mash-ups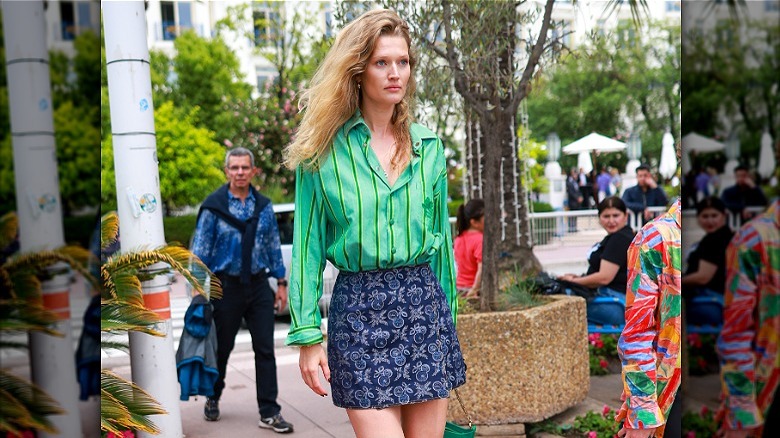 Getty Images
Theoretical physicist Albert Einstein said, "Once you can accept the universe as matter expanding into nothing that is something, wearing stripes with plaid comes easy." Acceptance is key to a lot of things in life. We tend to suffer less knowing we can only do so much and just go with the flow on the rest. Luckily, there's very little need to work against our closets this year. Almost anything goes this summer — goes with stripes, that is. As long as you like your silhouette, when it comes to adding stripes, the universe is the limit.