Date Stacking: The Dating Strategy That Maximizes Your Time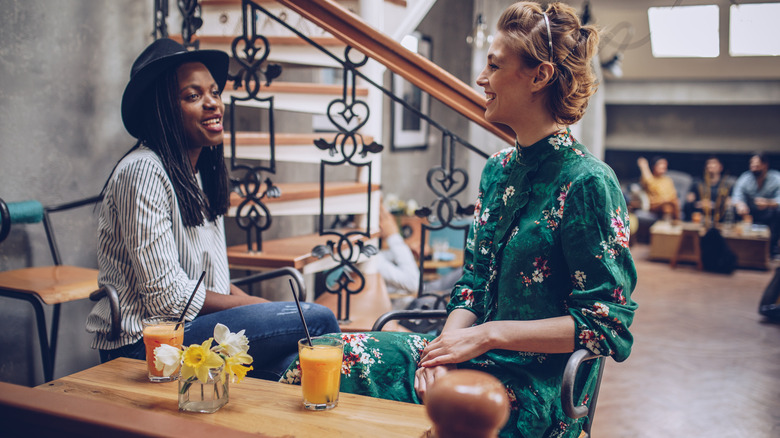 South_agency/Getty Images
Kissing a lot of frogs in order to find a prince/princess is, frankly, exhausting, and in 2023 people simply don't have time for it anymore. Enter date stacking – the newest dating trend taking singles (and TikTok) by storm. The premise is fairly self-explanatory — a person books multiple dates in the same evening and/or day. By stacking them one right after the other, a person can make time-efficient use of a single night out to meet multiple people who may or may not be worth a second date.
While the idea of speed dating isn't a new one, what makes date stacking unique is that a person has more freedom and choice over things like location, time commitment, and (of course) pre-screening their potential dates. Plus there is no buzzer involved. Of course, dating can still be absolutely brutal and, like with most trends, there are potential downsides of date stacking to consider. With that in mind, if you're wondering if date stacking could be an exciting new strategy to spice up your love life, let's dive into the benefits and potential issues with dating multiple people in a day.
Benefits of date stacking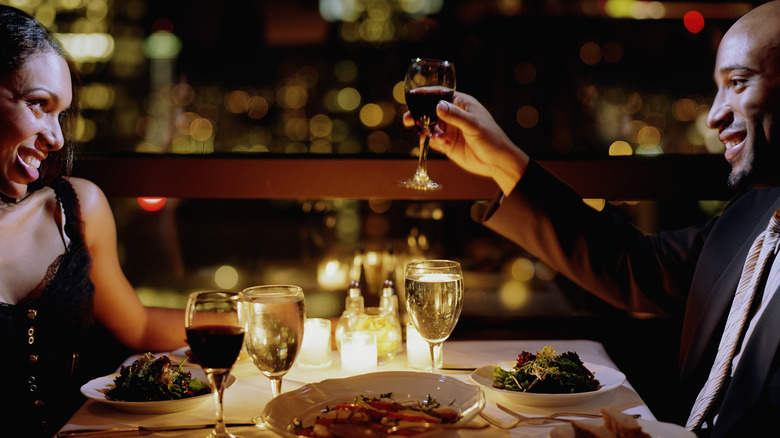 Ryan Mcvay/Getty Images
Date stacking can be an efficient way to get the most out of your precious nights out. While there isn't specific data about how many nights a week people go out, it's fair to say that between work, errands, and friends, many people probably aren't spending more than a few nights out a week. This is part of why date stacking can be a good strategy for utilizing the limited time you might have. Plus, you have a built-in escape plan for any dates that might fizzle out. By being clear about having another appointment upfront, you can ensure an easy out for a date that isn't going well. You also have the added bonus of another, almost immediate, chance to turn your night around on your next stacked date.
Date stacking can also free you up to meet people outside of your usual type. With shorter dates and more opportunities for a spark, the stakes can feel lower on a stacked date than on a single date. This lower-pressure environment can be freeing for many. This is especially true for those that might suffer from social anxiety. Plus, anyone who might tend to be overly meticulous in their pre-date screening process might be more willing to broaden their dating prospects if a stacked date feels like less of a time commitment. This can open you up to new experiences and people, which might be just what you need to spice things up.
Things to be careful of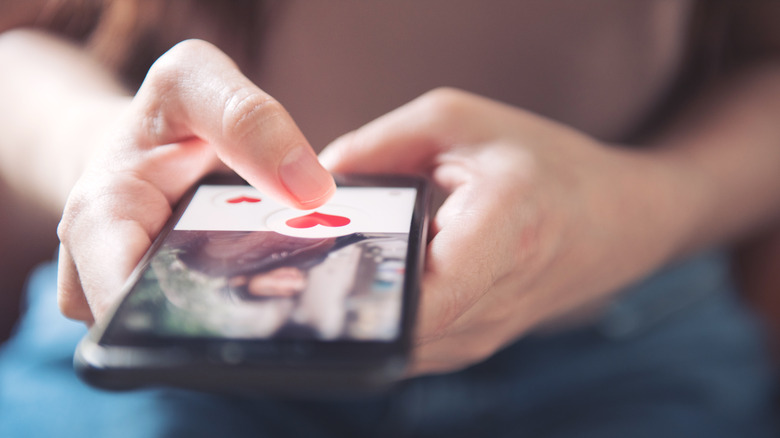 Oatawa/Getty Images
In addition to having to stay more organized to keep track of everything, date stacking can also contribute to burnout, especially if you're planning a LOT of dates. This can be especially true if you're utilizing dating apps to fill your calendar. Even though 30% of Americans use dating apps, according to Pew Research Center, 45% of people surveyed reported that the process left them feeling frustrated rather than hopeful. 
Dating burnout can ultimately affect your mental health, leading to increased anxiety, depression, and even substance abuse, per Psychology Today. With this in mind, it's not only important to date only if you feel you have the bandwidth to enjoy it (there is nothing wrong with pressing pause on your love life), but it's also equally important to not over-schedule (read: overwhelm) yourself with the process if you do decide to date.
If you want to give date stacking a try, it's important to keep logistics in mind. Picking separate venues that are close enough together is key to making sure your dates don't awkwardly run into each other and that you stay punctual. Similarly, planning your dates around eating and drinking times can be helpful. For instance, planning separate dates for lunch, happy hour, dinner, and coffee/dessert can ensure you're not having to explain why you aren't hungry during one of your stacked dates. This can also help to keep things more economical for you while ensuring you stick to your stacked date schedule.