What's A Financial Dominatrix?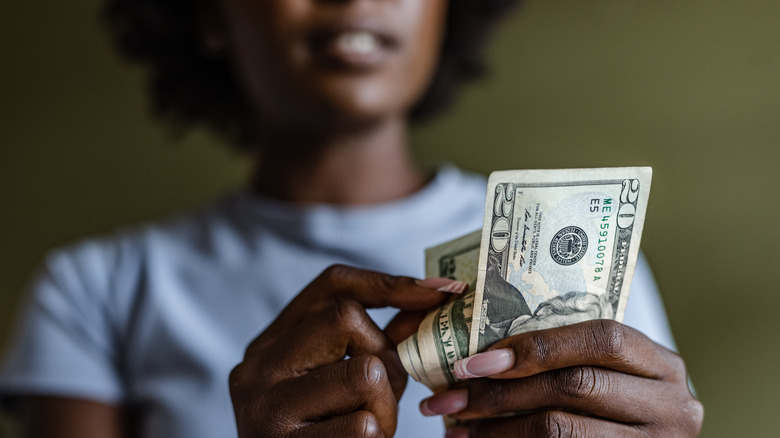 Riska/Getty Images
Bondage and discipline. Sadomasochism. Dominance and submission. Even if you're not really into anything more than vanilla sex (nothing wrong with that), chances are that you've heard about BDSM in all its kinky glory. We know about toys, from handcuffs, ropes, whips, and chains, to vibrators. While some might assume that BDSM sessions end up in a lively romp in the sack, there is one type of domme/sub relationship that doesn't have to end with any physical contact; in some cases, the dominatrix and the submissive don't plan on meeting each other at all. At the apex of this type of relationship is the financial dominatrix, also known as a findomme, who uses money instead of sex to control a submissive, who is commonly known as a finsub or a pay pig.
Financial dominatrixes and their submissives usually make initial contact online, via social media like Twitter, where pay pigs are invited to "worship" a findomme when she posts a photo. Think of these posts as ads, which call on prospective subs to send a "tribute" which can be in the form of cash or a gift. Prospective doms can also advertise their services on sites like findom.com, where more explicit videos and images are shared. There are no stereotypes for the type of men who choose to submit themselves to humiliation by paying for it. Some may be single, others may be married with families.
Why men are attracted to a financial dominatrix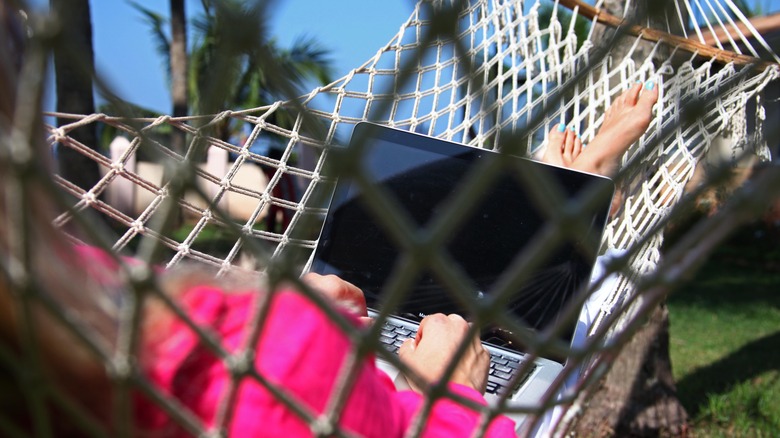 Eyeswideopen/Getty Images
Once contact is made, a findomme and the client can establish the ground rules of engagement. This type of relationship is always consensual,and it always involves cash deposits, gifts, and other financial power plays. 
There are many different ways a financial dominatrix can keep a submissive on a short leash. There might be regular demands for gifts or "tribute" as a reminder to the finsub that they need to keep their master happy. The findomme can ask for a set portion of the pay pig's earnings — or tithe — to be paid regularly. Bills might be paid, and in some cases, a findomme might be given complete control of the sub's finances. While this desire to turn over hard-earned cash to a stranger may not make much sense to some, one financial dominatrix who goes by the name Bratty Nikki believes finsubs get off over what she referred to as the "ultimate loss of control."
"A lot of men are judged on how successful they are and that is a good portion of what makes up their sense of self," she tells the Toronto Star. "When they say, 'Hey, I've earned all this and this is what I've worked for, this is a huge chunk of what makes me, me, and I'm willing to give that up for you.' I think they really enjoy that loss of power."
Financial domination thrives online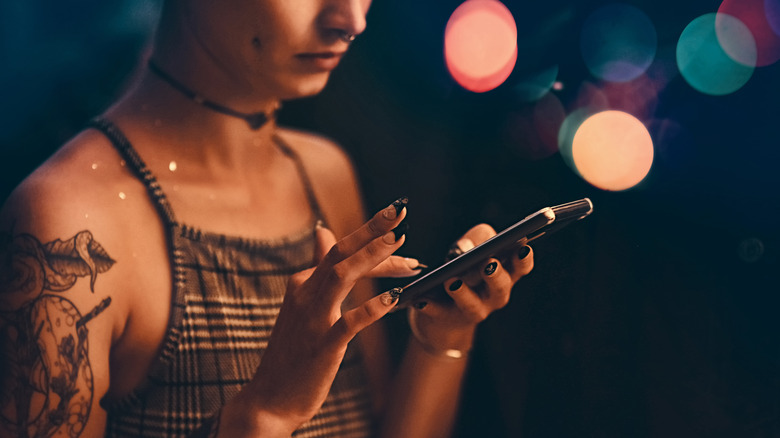 Delmaine Donson/Getty Images
This money-oriented fetish is said to have started around the 1990s, when financial dominatrixes were known to seek out pay pigs in chat rooms, staying in contact with them via email or messaging after the initial communication. Because being a financial dominatrix doesn't require face-to-face contact, the practice thrives in the digital space, and it came into its own during the coronavirus pandemic, since social distancing made it difficult for professional sex workers to offer in-person services. As one findomme pointed out to the New York Times, "Findom feels safe because it's online, and there's no sex involved."
Plenty of money has been made by going into financial domination — Britain's Miss Foxx for instance, is touted as the country's first FinDom millionaire. But it seems that the number of people who get off on handing over control is on the decline. Financial dominatrix Cleo Tantra told Vice that there are now more doms than there are subs, and it may be a problem of attitude. 
"Many girls find out about it and think they can post an advertisement stating how beautiful they are and demand money. It turns potential subs and slaves off and drives them away," she said. "Only the girls who truly treat this as an art and get enjoyment out of the interaction as well as the financial side — and those who realize that it isn't just sitting on your ass collecting money — will continue to thrive."