Subtle Ways To Take On The Barbie Obsession This Summer (Even If You Hate Pink)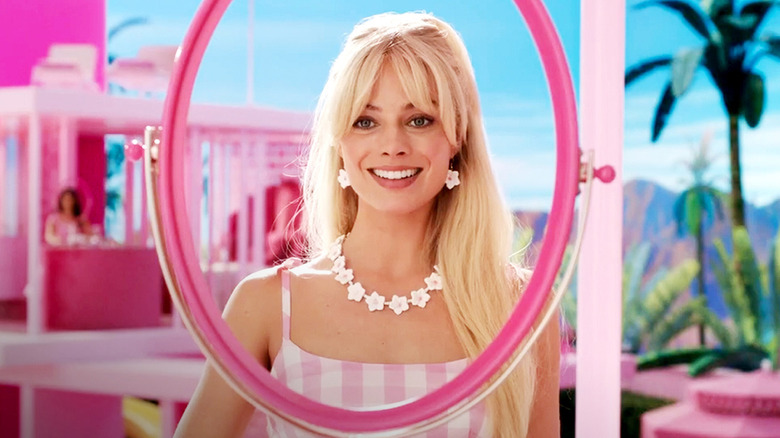 Warner Bros.
Summer 2023 marks the return of Barbie. While she never exactly left, she's taken over the zeitgeist in a way that hasn't in decades. Greta Gerwig's highly anticipated "Barbie" movie — scheduled for release July 21, 2023 — stars Margot Robbie as Barbie and Ryan Gosling as Ken. It promises to be a highly aesthetic film, positivity dripping in what else but Barbie's favorite color: pink!
Since the trailer dropped, we've seen a major uptick in "Barbiecore" on the red carpet and our social media feeds — meaning a lot of pinks. The doll even has her own shade of pink. "We may not know that we recognize Barbie pink, but we do," Rebecca Hains, a media professor at Salem State University, told the Washington Post. "It's a very specific shade of pink, and we have all seen it on the merchandising, and that evokes memories for audiences." Now, we admit, it's not the easiest color to work with. For some, it's far too feminine; for others, it simply does not flatter or fit into their wardrobe. However, if you want to go Barbie, you have no choice but to embrace the hue.
It might sound intimidating to overhaul your wardrobe for a trend made of pink minidresses and pumps, but the good news is you don't have to! There are plenty of ways even the most pink-averse can get in the fun and have the Barbiecore summer of their dreams.
Try a pop of color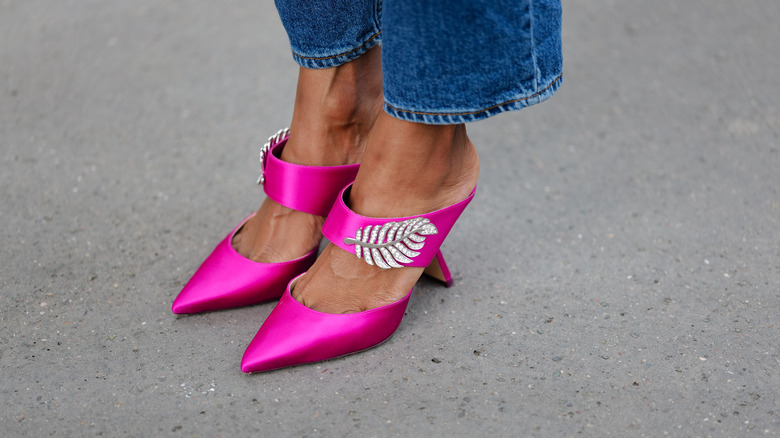 Coffeeandmilk/Getty Images
Pink, pink, pink, and more pink is a tall order for most. Barbie's favorite color comes in dozens of shades, but it won't flatter or appeal to everyone. For many, it's overpowering, so figuring out how to style pink can be intimidating to even the most well-versed fashionista. The best way to bring a little Mattel into your life (without going full Barbie cosplay) is by integrating thoughtful pieces into your wardrobe and pairing them with practical accessories. For example, fuschia pants aren't exactly a stand-alone staple, but they become appropriate office attire when styled with a white button-down and kitten heels. Spend a little time learning about color pairing, and put your outfits together with those lessons in mind.
The key to nailing the trend is restraint. Running out and buying a pink dress, tights, and platform heels won't serve you well in the long run. For some, fuschia pants will never be practical, no matter how you style them. If you fall into that category, investing in pieces that come with a little pop of pink, like a patterned dress or ballet flats is a great option. Remember, Barbiecore is more about confidence and femininity than it is about color. You don't need to leave the house looking like a flamingo; just have to figure out a way to style the hues that work for you.
Go muted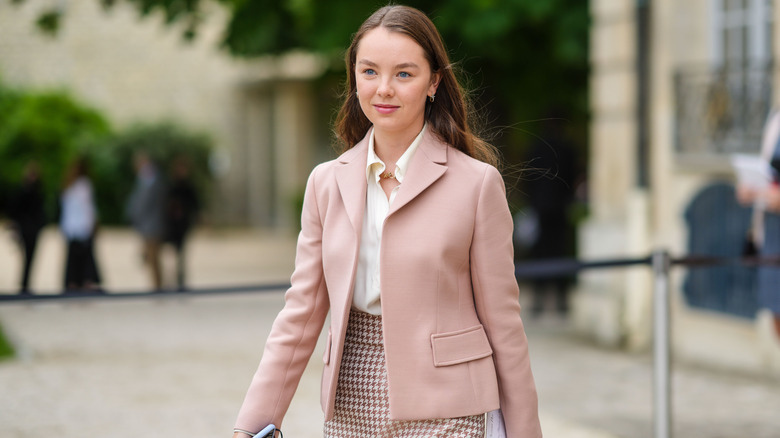 Edward Berthelot/Getty Images
Bright pink — even just a pop of it — isn't for everyone, and that's ok! You may find that your skin tone just doesn't mesh with the hue or that a magenta shirt would not work in your wardrobe. If that's the case, you can still participate in Barbiecore, but in a more elevated way. Remember a few years ago when "millennial pink" was all the rage? Well, it's time to bust your Glossier sweatshirt again.
Think of millennial pinks as Barbiecore's more mature sister. It's still flirty and feminine, but it's also grown up enough to wear to work or dinner with your SO's parents. The softer, more muted pink is going to work best for those with neutral wardrobes. Blush-colored pinks, or orangey corals, will pair well with grays, blacks, whites, and nudes. Unlike some bolder pink colors, it's easy to integrate into your wardrobe in a bolder way. Whereas you may feel safer rocking fuschia in the form of sneakers, a millennial pink blouse will never go out of style and can transition well from day to night.
Muted pinks are great for those with hectic schedules and little time for styling. It looks good with just about everything and is the perfect option for those on the go who still want to channel a little Barbie into their everyday lives.
Pay attention to accessories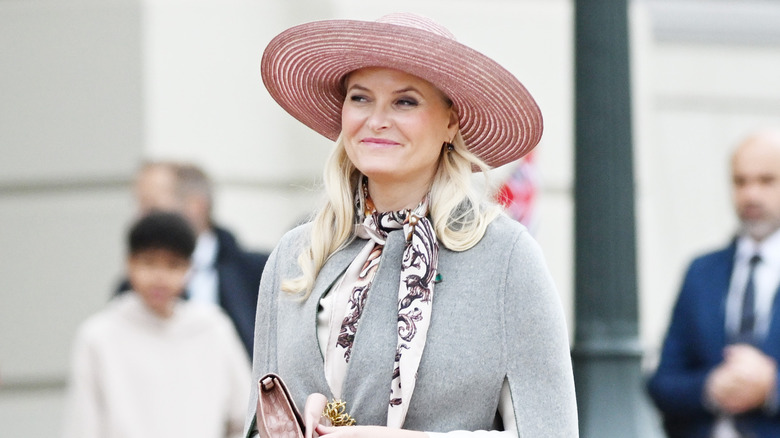 Rune Hellestad - Corbis/Getty Images
Accessories are the easiest way to bring some Barbie into your day-to-day life, especially if pink isn't your color. When you think Barbie, you think plastic. She has plastic heels, bags, earrings, face ... well, you get the idea. You don't need to run off to the plastic surgeon, but you do need to start looking for playful, patent accessories.
First and foremost, Barbie loves shiny heels, but don't worry if high heels aren't exactly your thing; the key word here is shiny. A pair of flats or even sparkly sneakers will do the trick. As for jewelry, you will want big, chunky, '80s style pieces. What '90s baby doesn't remember their childhood Barbie's snazzy string of pearls? Finally, when styling Barbie hair, go big or go home. If there's one thing our girl loves, it's a statement hat. The bigger and brighter, the better.
There are nearly endless options when it comes to accessorizing a Barbiecore look. Remember, keep it whimsical and fun. This is a great opportunity to let your inner child out and go a little wild with the costume jewelry.
Go for a glow
Axelle/bauer-griffin/Getty Images
Carefully styled cosmetics are a great way to rock the Barbiecore trend more subtly and elegantly. If you aren't a fan of bright pinks, then this may be your best option to get in on the Barbie fun. Influencers and makeup artists may try to push you towards a hot pink "Barbie hue," don't be intimidated. Barbie makeup is actually about a subtle, sunny glow.
Start by finding the perfect blush and go a little brighter and warmer than you usually would for that dramatic doll effect. The key to integrating these bright colors into your everyday routine is investing in a good highlighter, per Stylecaster. Then, pair the bright blush with a highlighter or illuminator and blend like your life depends on it. The result will be a pop of color that looks like a natural flush.
As for lips, the classic Barbie look features bright red lipstick, but a soft, dewy pink will work just as well. Finally, use a subtle shade of rose or even coral (nothing too dramatic), and top it off with translucent, shimmery gloss for that perfect Barbie glow.
Get creative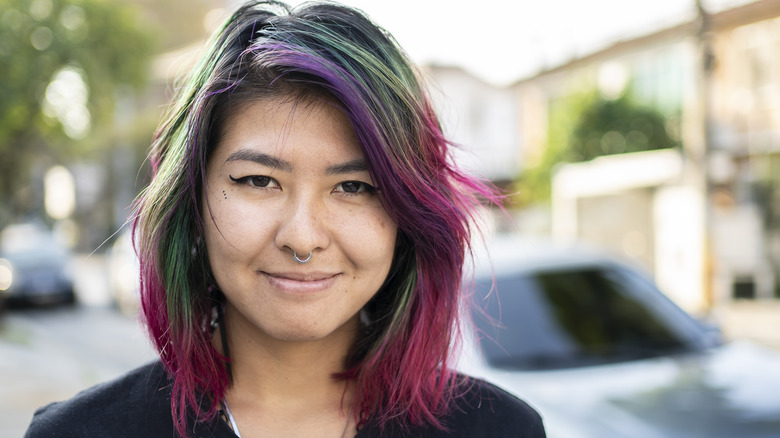 Renata Angerami/Getty Images
If you're not a fashionista or a makeup guru, but still want to take part in the Barbiecore fun, you need to get creative. An easy way to incorporate some Barbie into your everyday life — even if it's a little unconventional — is with your hair.
Pastel hair was all the rage a few years ago, and there's no better time to bring the trend back than this summer, when different shades of pink will be all around. If you have fair skin and naturally blonde or bleached hair, then something soft and subtle will look great on you. However, if you find yourself on the other end of the spectrum, with a dark skin tone or dark hair, opt for something brighter like fuschia, which will be the most flattering.
Those interested in going pink need to be prepared for the upkeep. First, understand that double processing your hair isn't exactly healthy and can stunt growth. As a rule of thumb, the shorter the hair, the easier a fashion color is to maintain. Additionally, you'll have to make regular trips to the salon which can cost anywhere between $100 and $500 for a root touch-up. Finally, on your first go around, be prepared to be in the chair for a while, especially if you have naturally dark hair — double processing can take hours.
It's a lifestyle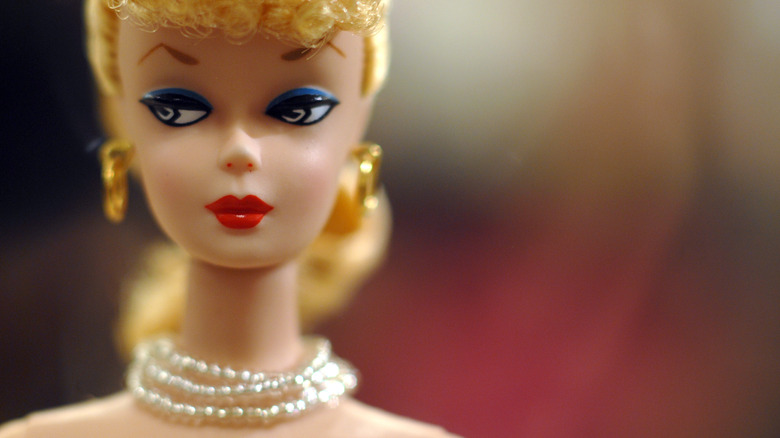 Alli Harvey/Getty Images
Since first arriving on the scene in the form of a 19-year-old in a striped bathing suit almost 70 years ago, Barbie has built a cult-like following of children and adults. Outside of aesthetics, fans of the doll would likely claim she represents success, and an admirable air of confidence since, over the years, she has held more than 150 job titles. She has a versatile work history only possible in fiction, landing roles in everything from medicine to aviation, from yoga teacher to a UNICEF ambassador.
Ultimately, Barbiecore is about so much more than color: It's about confidence. So, if you can't commit to pink or chunky jewelry, don't fret. You can still participate in the trend by channeling Barbie's legendary sense of self. This could be the summer you apply for your dream job or start a new hobby. Who knows? Either way, whether or not you dive head first into pink, we could all do with a little more Barbie in our lives.