Ariana Madix Just Wrote The Handbook For Fighting Back Against Gaslighting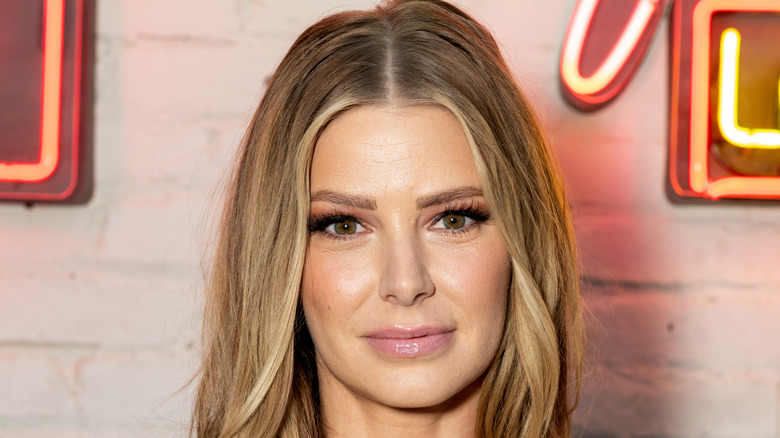 Amanda Edwards/Getty Images
Talk about a tough situation. Ariana Madix opened up about her discovery of how her boyfriend of nine years, Tom Sandoval, had an affair with her best friend and "Vanderpump Rules" co-star, Raquel Leviss. Madix sat down with Alex Cooper of the "Call Her Daddy" podcast on May 24, 2023 to discuss the ins and outs of the affair, which played out during season 10 of the reality show.
While the situation is harrowing — Sandoval and Leviss allegedly were intimate in the home that Madix and Sandoval share — Madix was gracious and composed while speaking about the events. She calmly refuted Sandoval's continued efforts to gaslight her and refused to speak badly about Leviss. Instead, Madix calmly spoke about how she was healing from it and what she was doing to move forward — staying in the present moment and staying active about taking care of herself, in spite of past mental health issues and childhood trauma. As brutal as the whole experience was, Madix is giving a master class in how to push back against gaslighting. She's not standing for it and she's showing viewers how to do the same. Our girl is on the healing path and it's an inspiration to watch.
She's taking control of her narrative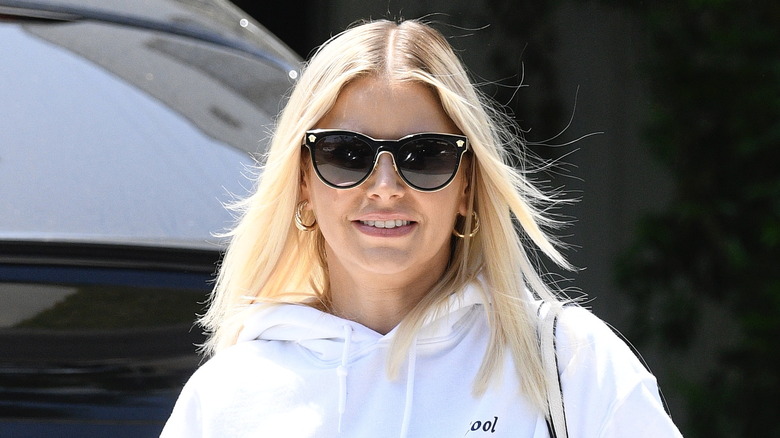 Photology/Getty Images
After news broke of Tom Sandoval's affair with Raquel Leviss, Ariana Madix took the opportunity to speak her truth. What a power move. The "Vanderpump Rules" star sat down on "Call Her Daddy" and pushed back hard against Sandoval's attempts at gaslighting her. The night she found out, Madix said that she texted their mutual friends. "We're not keeping this a secret," she told host Cooper. She claimed that Sandoval was mad at her the night she found out. She and Cooper talked about this form of gaslighting, the redirected anger at the one who found out about the secret. He was taking absolutely no accountability and blaming Madix for the demise of their relationship. Madix admitted that in those moments, she started to question her reality, but when she got to go back and watch the conversation with other people, she understood what Sandoval was doing.
Both Madix and Cooper spoke about the phenomenon of men blaming women for their affairs because of a lack of sex in the relationship, but Madix said she refuses to believe the lie that she's not enough. Then Madix said, "To be very clear, I didn't lose him. He lost me." Amen. Fans on Instagram backed Madix up about this. "[S]he's got that right. She didn't lose anything worth keeping," one wrote. "ICONIC," another said of Madix's response. It's clear she's taking control of her narrative and refusing to absorb the responsibility.
Madix is vocal about her mental health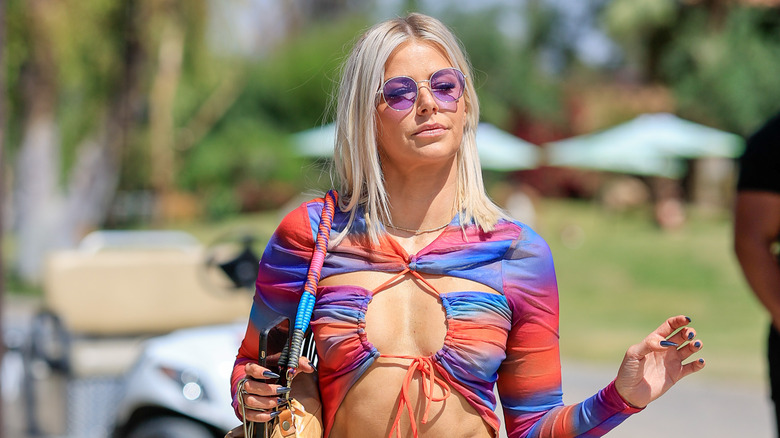 Rachpoot/bauer-griffin/Getty Images
Ariana Madix is also speaking candidly about the impact it had on her mental health. On "Call Her Daddy," Madix said that during the span of Tom Sandoval's affair with Raquel Leviss, Madix had been having a difficult year after losing her dog, Charlotte, and her grandmother. The shock of the affair hit Madix hard. "It felt like rock bottom," she told People. "I've gone through other stuff before on the show but nothing like this at all. But there's nowhere else to go from rock bottom except up. So honestly, realizing that really helped me come out of that." Madix also said she leaned on friends. "I really have the best friends and the best support system that anybody in the world could ever, ever ask for," she explained.
Madix grieved the relationship, but she also sprung into action. On "Watch What Happens Live," she told Andy Cohen, "My plan is to sell the house. I want my money out of the house as quickly as possible, and we do not interact on any level." We love seeing Madix speak out about what happened on her terms and calmly take her power back. "Ariana has and continues to be the voice of reason and true love," one person commented. "She wasn't buying his excuses for the affair," another wrote. "In the long run, he did her a [favor]. She looks amazing!! She will be fine." Yes!