Dear Critics Of Martha Stewart's 'Photoshopped' Sports Illustrated Cover: You're Missing The Point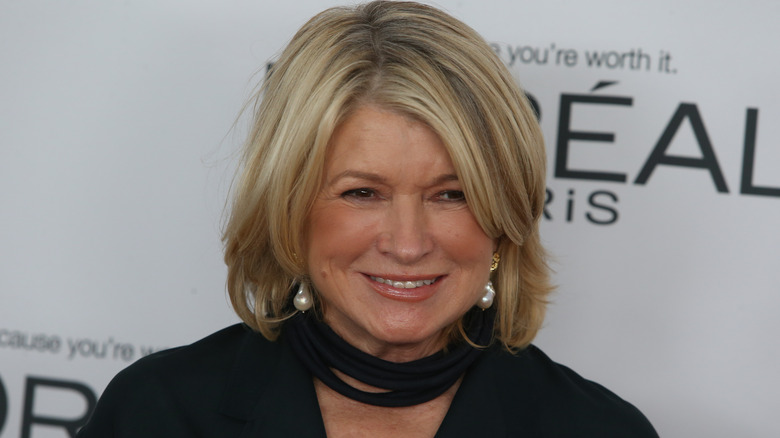 a katz/Shutterstock
At 81 years old, Martha Stewart is the oldest Sports Illustrated Swimsuit cover model to date — but some are of the mind that her photoshoot has done more harm than good. Our take? Haters are missing the point of what makes this moment, well, a moment. 
When Sports Illustrated revealed that their most prestigious accolade would be given to Stewart in 2023, many welcomed the news. After all, throughout history, women have been shamed for the sheer audacity of aging. As such, for an octogenarian to feature on a cover Slate once described as the de facto kingmaker of supermodels is no mean feat. And yet, many were of the mind that Stewart wasn't doing enough to make a difference. Far from it, some complained that she was adding to unrealistic beauty standards. "Can't we just be saggy and fine with it? When does it end?! So exhausting," complained one Instagram user, in response to Stewart's post, sharing the news. Several others speculated that her pictures had been edited, post-shoot.
Here's the thing, though: inasmuch as airbrushing plays a role in the perpetuation of problematic beauty ideals, coming for Stewart — or any cover model, for that matter — isn't the way forward. 
Magazine airbrushing and filtered selfies are not the same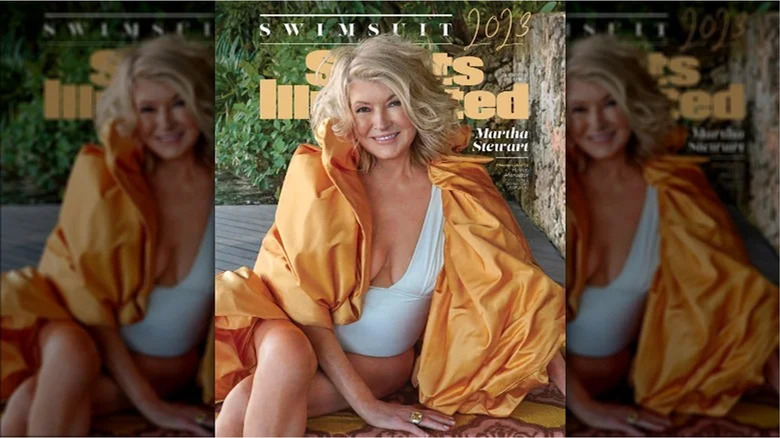 Sports Illustrated
While there's certainly something to be said for the role magazines play in setting unrealistic beauty standards, the reality is, most people are well aware by this point that there's a ton of smoke and mirrors going on. More importantly, the highly edited nature of images goes for just about everyone featured in the pages of the standard glossy — not just Martha Stewart. For that very reason, opting to focus on whether or not the images of Stewart have been edited takes away from the true message of her being featured as the cover model. 
As one Twitter user put it, "Airbrushed? We know. Photoshop? We know ... The point is, Martha is showing us that a woman's life doesn't end at 22." Another agreed, reiterating that few would think to take the images at face value, anyway. Speaking of the haters, the user quipped that too many were blaming Stewart for, "Setting 'unrealistic expectations' on women who know better than to think this is 100% natural." 
At the end of the day, though undoubtedly problematic, magazines are known for editing images. And, unlike social media selfies, the model in question doesn't have nearly as much control over the final image consumers see. Stewart took a leap, made history while doing it, and we're rooting for her, all the way.