The Spin On The Classic Chain-Link Necklace That'll Be All The Rage In 2023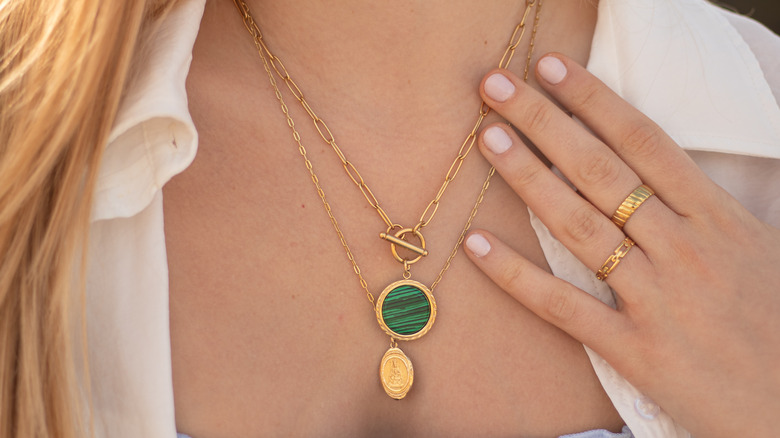 Mariona Llibrer Ribas/Getty Images
Jewelry made a bold resurgence this past year, offering wearers a multitude of options to choose from. For minimalists, you had simple, yet staple gold pieces like solid and paperclip chains, while avant-garde lovers leaned toward large stones, charms, and eye-grabbing metal work pieces. The good news is that jewelry continues to make a splash on and off runways by morphing minimalist styles into maximalist serves, which is why bigger seems to be better for jewelry in 2023. 
This is particularly true for chain-link necklaces. While jewelry as a whole may not change as fast or as often as other trends in the fashion realm, there continues to be a handful of styles that both designers and consumers repeatedly gravitate towards and update on occasion. This includes the chain-link necklace (otherwise known as the paperclip) because it can be worn delicately, or boldly. The chain-link necklace often changes in weight and length, whether it's worn as a choker or as a long chain down the neckline. Designers continue to use chain-links to not only elevate classic outfit designs, but to also lure one's eyes to the collarbone or neck. Because of this, many new, just-surfacing trends are becoming both popular and high-demand staples in the wardrobe.
A pop of color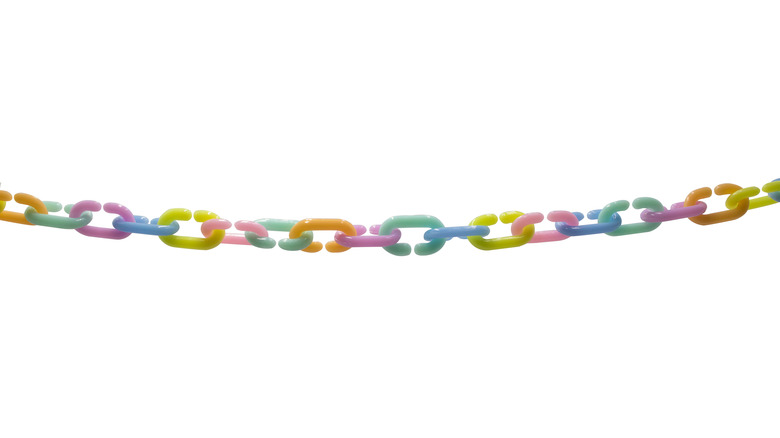 mr.kriangsak kitisak/Shutterstock
One spin on chain necklaces is the infusion of color into the chain. Chain necklaces are being re-invented, with multi-colored materials like plastic and beads being worked into the silhouette. It's not only to compliment seasonal color palettes, but also to elevate the macaroni art of our youth and offer vivid, festive options to make your wardrobe really pop. You can either draw inspiration from the necklaces of your childhood, or from children in your life right now.
Dual metal might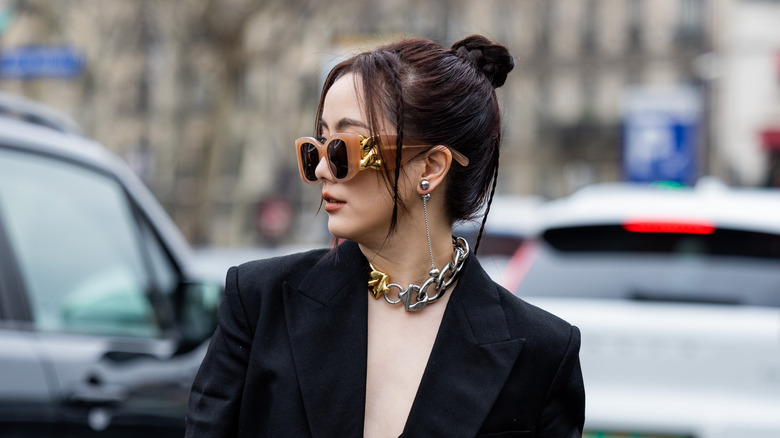 Christian Vierig/Getty Images
Another play on the chain-link are dual metal necklaces, specifically gold and silver. Two-toned metal pieces have been seen in designer collections and runways on both a large and more intimate scale. They further elaborate on the origins of mixing metals, originally created as a way to represent Egyptian and Middle Eastern cultures. This trend has also introduced a new standard for representing diversity among designers. Incorporating silver into traditionally gold-dominated silhouettes has allowed many designers to draw from ancient designs and ceremonial backgrounds.
Choke it out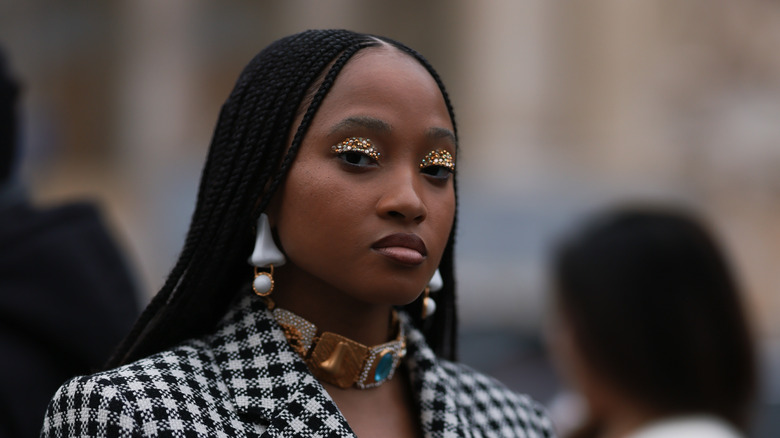 Jeremy Moeller/Getty Images
When you think of a chain-link necklace, perhaps you gravitate toward the delicate, semi-visible option. Or perhaps you side with the chunkier statement piece. Regardless of thickness, the length of the necklace is what continuously draws questions from jewelry fans. In fact, many opt for lengths common to most jewelry stores: the standard princess (14 cm), or matinee (55 cm), leaving many to ask if they're wearing the right length. However, runways are embracing choker chain-links with varying materials (like stones), truly switching things up while reinventing traditional link styles. 
Shimmer like a diamond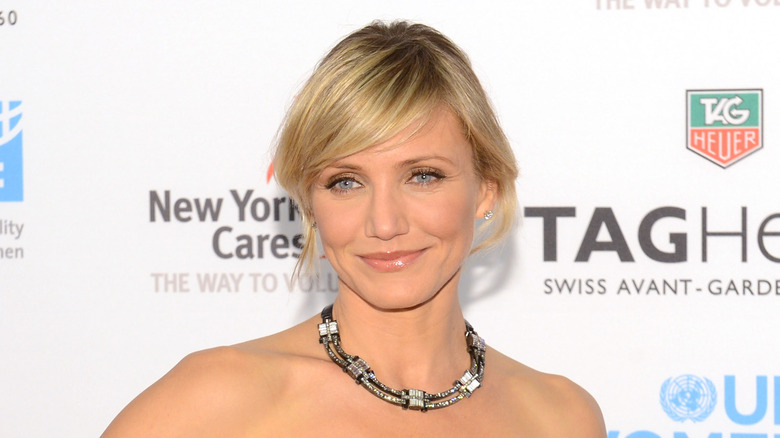 Rob Loud/Getty Images
Chain-links are also getting a glow-up in glam by introducing the diamond chain-link necklace. Diamond chokers are elevating chain-link silhouettes to better suit formal, black-tie events, with the diamonds themselves being welded into each link to add a layer of texture to the traditionally smooth metal. 
Then there's the gemstone, which is also making a statement by being infused within gold chain-links, adding a pop of color to elevate the all-gold go-to. Gemstones are also being attached to chain-links as pendants, varying in different sizes, weights, and lengths. Talk about multi-dimensional!