Gender Gap In Concussion Research Puts Female Athletes At Risk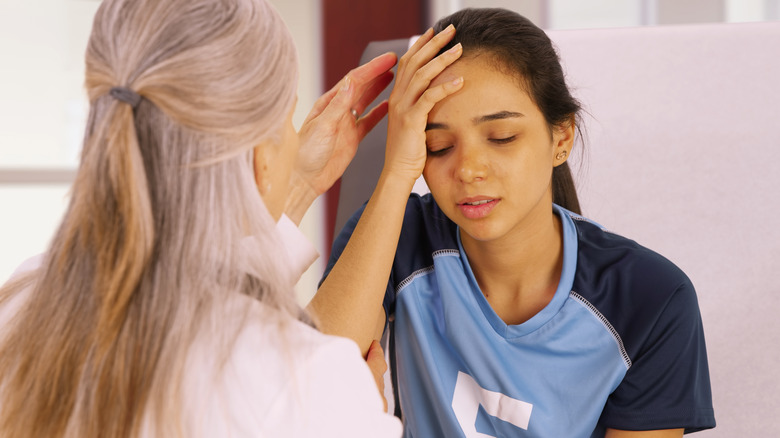 Rocketclips, Inc./Shutterstock
Despite representing nearly half of all professional athletes, women's athletics have historically received less funding and attention than male sports. A recent growing body of evidence suggests that the gender gap also extends to the treatment of injured players – with potentially serious consequences for women.
Concussions are traumatic brain injuries and one of the most common injuries across a wide range of sports. The sports world has made significant strides in recognizing and addressing the dangers of concussions, but it's become increasingly clear that a critical gender gap exists in concussion research. A study from the British Journal of Sports Medicine reported that only 1% of research focuses solely on concussions in female athletes. This is particularly alarming because female athletes are more prone to concussions with worse symptoms for a prolonged period of time than male athletes are. Even more troubling is research that has found these concussions linked to mental illness, even resulting in suicide. The University of Texas Health Science Center at Houston found in one study that female high school athletes who had experienced a concussion were twice as likely to have received medical treatment for an attempted suicide, as opposed to their female peers who did not.
Despite the higher risk for concussions and other sports-related head injuries that women face, there has been a striking lack of attention and resources for this issue. The gender gap in athletics isn't just unfair – it's downright dangerous.
Women experience worse symptoms, yet less support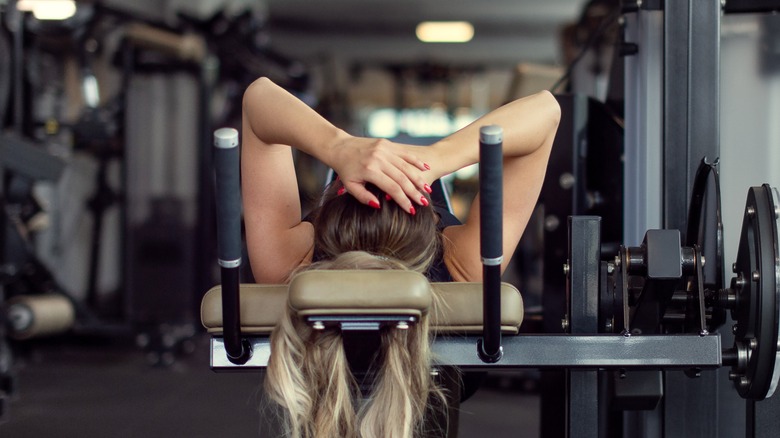 sakkmesterke/Shutterstock
When brain damage was discovered in the late Australian athlete Jacinda Barclay, it sent shockwaves throughout the athletic and medical world. The athlete died by suicide in October 2020 at the age of 29 following a battle with mental illness. Researchers found degradation to her cerebral white matter, which is a serious discovery because changes in white matter coupled with brain injuries have been linked to mental illness and a heightened risk of suicidal ideation. While suicide after having a concussion is rare, brain injuries are linked with an increased risk of suicidal thoughts and attempts compared to those without such injuries. Barclay is one of countless female athletes who died by suicide after participating in contact sports and experiencing head injuries during their careers. Less than two years before Barclay's death, American track star Kelly Caitlin and British snowboarder Ellie Soutter both died by suicide following head injuries.
The deaths of these athletes have put a magnifying glass to the various issues women in sports face that go unacknowledged. Just as funding and media attention are gendered in sports, so are mental health stigmas and barriers for female athletes. Mental health concerns and the culture of shame surrounding them has also been a long-standing problem in the sports world, especially for women. One 2022 NCAA survey of 9,800 athletes by the NCAA found that 38% of women reported constant mental exhaustion, while only 22% of men reported the same.
Per CNN, the families of Caitlin and Soutter felt that their daughters did not respectively receive the support they needed as they battled mental illness after experiencing head injuries. The revelation suggests glaring flaws in how concussion symptoms in women are not only missed, but misunderstood. New York Presbyterian points out that women who suffer from concussions are more likely than men to experience sleep problems following the injury. According to CNN, both Caitlin and Stoutter experienced symptoms like insomnia, severe headaches, difficulty concentrating, and depression after their injuries.
If you or anyone you know is having suicidal thoughts, please call the National Suicide Prevention Lifeline​ by dialing 988 or by calling 1-800-273-TALK (8255)​.
Lack of research is causing skewed data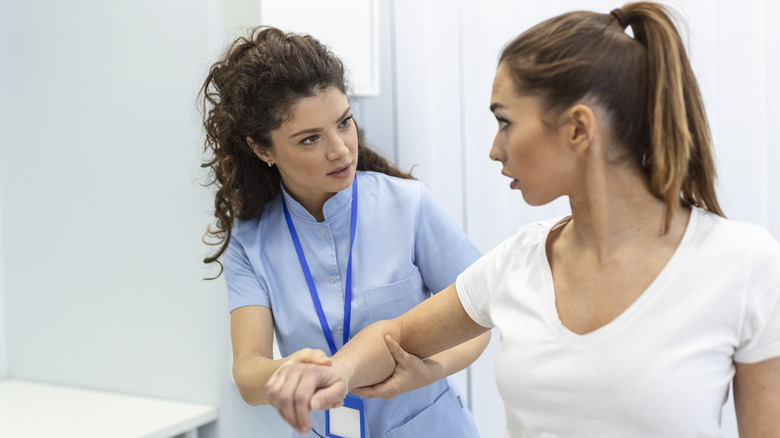 Stefanamer/Getty Images
Research on sports-related concussions has made significant progress, but there still persists a bias towards male athletes as they are often the center of these studies. While the data suggests that women are more likely to sustain concussions and experience worse symptoms for a prolonged period of time, women are still consistently underrepresented in these studies. Anne McKee, Director of the Boston University Chronic Traumatic Encephalopathy Center, shares with CNN, "We do not have enough information about what happens in the female brain. We don't know if women are biologically more susceptible to these injuries." Some researchers suggest the size and musculature of women's necks having an impact, while others point to female sex hormones.
This skewed data is a serious concern, since protocols on treating concussions are based on data from men. Clinicians rely on concussion studies to inform their medical treatments, so when these studies regularly exclude women as sample participants, it's more than clear why female athletes are not receiving the proper attention and care they need. This flagrant imbalance – from being overlooked in clinical studies and the media, to the disparaging salary gap between women and men in professional sports – shines a light on the historic gender bias and exclusion of women from athletic participation. It is crucial for this imbalance to be addressed so that unnecessary deaths may be prevented and women may be affirmed as having a necessary, valued place in athletic participation.