Miley Cyrus' Endless Summer Vacation Album Is A Masterclass In Reclaiming Your Story After Divorce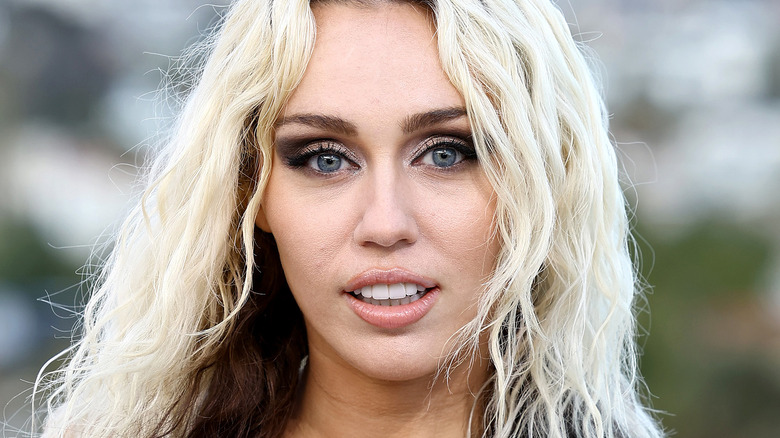 Arturo Holmes/Getty Images
Miley Cyrus went through the wringer in her relationship with Liam Hemsworth. The pair got together in 2009 after meeting on the set of "The Last Song." A few years later, they got engaged, broke up, got married, and finally got divorced in 2019. During their time together, Cyrus' public image shifted from a recent Disney girl to a serious rockstar. Unfortunately, it seemed like her relationship just couldn't keep up with the changes.
At the time of the breakup, Cyrus and Hemsworth's reps issued this statement, per the Cut. "Ever evolving, changing as partners and individuals, they have decided this is what's best while they both focus on themselves and careers. They still remain dedicated parents to all of their animals they share while lovingly taking this time apart." It turns out things were actually a lot more complicated than that. In the years since the split, rumors of infidelity have repeatedly arisen. Thanks to Cyrus' newest album, "Endless Summer Vacation," fans are taking a closer look at Hemsworth's relationship with all the women he's ever worked with, including Jennifer Lawrence, who once admitted to kissing him while he and Cyrus were together.
The new album is about more than calling out Hemsworth, though. It's a powerful examination of a heartbreaking divorce, and the strength it takes to pull yourself out of a toxic relationship.
It's about forgetting your ex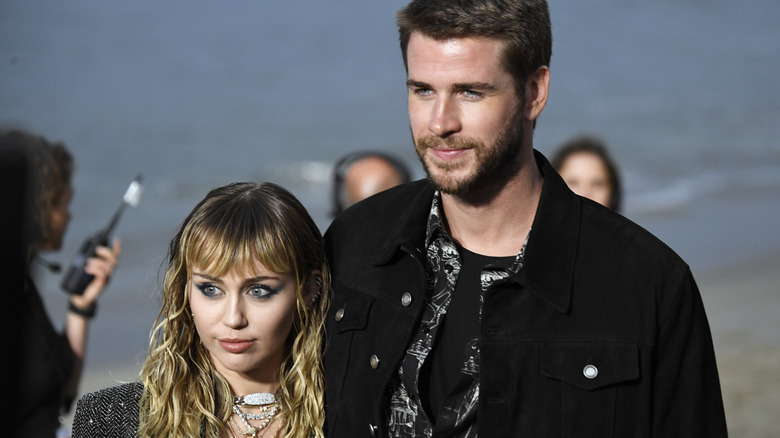 Frazer Harrison/Getty Images
"Flowers," the first single from "Endless Summer Vacation," is almost certainly a takedown of Liam Hemsworth, Miley Cyrus' one-time husband. Cyrus opens the song with lyrics about the 2018 Malibu fire, which decimated the house she and Hemsworth shared. "We were together since 16," Cyrus said when speaking to Elle in 2020. "Our house burned down," she continued. "If you listen to my voice pre- and post-fire, they're very different so that trauma really affected my voice."
"Flowers" goes much further than referencing their lost home, though. Cyrus uses the chorus as a form of therapy. It was a rip on her and Hemsworth's rumored wedding song "When I was your Man" by Bruno Mars. "Started to cry but then remembered / I can buy myself flowers/ Write my name in the sand," she sings. The music video is also allegedly full of easter eggs; everything from Cyrus' dress to the filming location is supposed to reference Hemsworth's infidelity. Cyrus sports a sexy gold dress reminiscent of the dress Jennifer Lawerence wore to the "Hunger Games" premiere. Oh, and the song was released on his birthday.
By the end of "Flowers," it's clear just how crappy Cryrus's relationship with Hemsworth was and how much of the power Cyrus is prepared to take back with her new music.
Moving On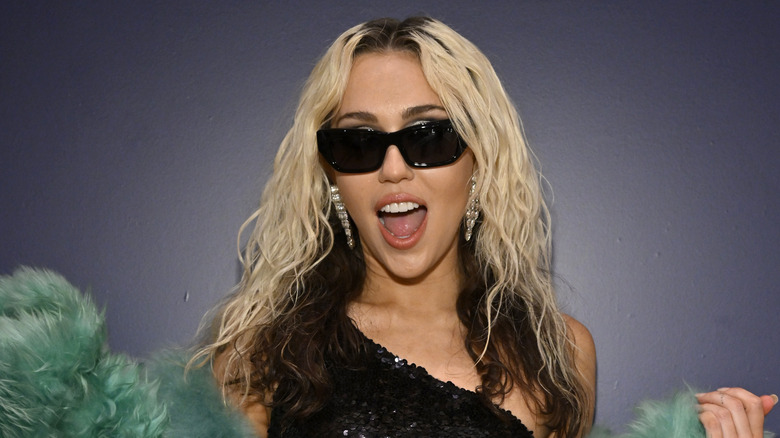 John Sciulli/Getty Images
As devastating as her 2019 divorce was, "Endless Summer Vacation" shouldn't be seen as an album about heartbreak but rather as a ballad to women reclaiming their power. Despite the nature of its lead single, "ESV" is more about the complex relationships all women experience than any one breakup. There are just as many references to Cyrus' new romances as there are to her divorce.
Ultimately, "ESV" is about Cyrus learning to love herself after losing her home and her life partner. "At the core of each song is a decidedly independent Miley Cyrus, one who is reflecting deeply on what it means to be your own partner," Brittany Spanos wrote in her review for Rolling Stone. "Tracks like "Thousand Miles," "Island" and "Wonder Woman" zero in specifically on the complexities in being your own support system: the sadness that often propels you to that discovery as well as the freedom and relief that follow."
As for Cyrus, who, despite a few Instagram posts, neglected to do any traditional promotional interviews for the album, she sees "Endless Summer" as an ode to the courage it takes to start over. "I think Endless Summer Vacation represents, to me, my fearlessness when it comes to experimenting," she said during an interview, per Bustle. "Not just with my sound but also with my identity and the way that I want to be seen."