Paris Hilton Disclosing Her Abortion 20 Years Later Acts As A Reminder No One Has Ownership Over Your Story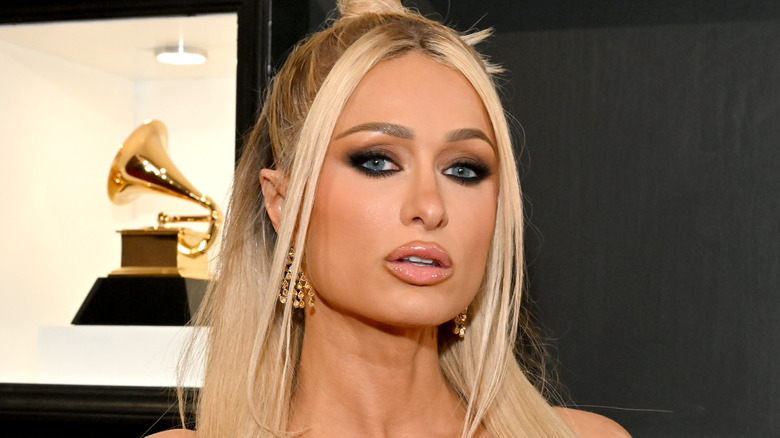 Lester Cohen/Getty Images
Paris Hilton has become increasingly open about her life over the years, sharing some of the most harrowing and parts of her journey in the public eye through her recent memoir and interviews. But one of the most surprising revelations for fans came in January 2023, when the 42-year-old socialite revealed to Time that she received an abortion when she was in her early 20s. The news sparked numerous headlines, in part because Hilton had managed to keep quiet about it for so long and in part because it came during a time when reproductive rights in the US are under attack. 
Hilton disclosed to Time that she chose share her story in light of the Supreme Court's extremely controversial decision to repeal Roe v. Wade in 2022. "I think it is important. There's just so much politics around it and all that, but it's a woman's body... Why should there be a law based on that?" she asked, noting that every woman should be able to make their own choice about their own body. While Hilton's admission can be seen as powerful statement against the US government's crusade against reproductive rights, the fact that she waited two decades to share on her own terms brings up another important point we should remember: no one owes the world their abortion story.
Hilton says women don't need to explain their abortion to anyone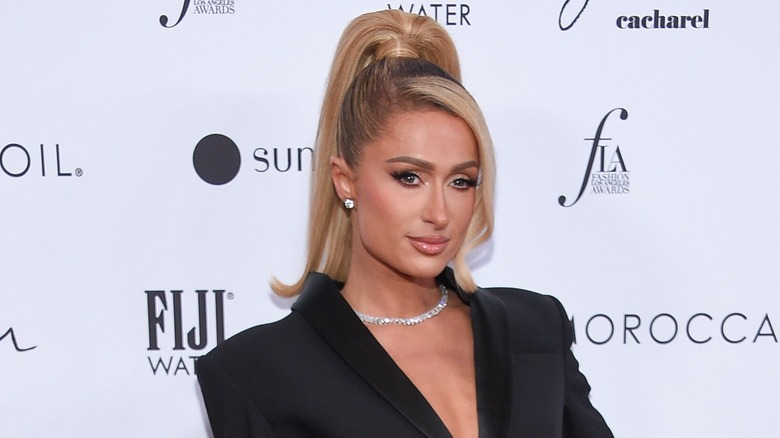 DFree/Shutterstock
There's no doubting that when people choose to disclose their abortion experience, they're helping others feel less alone, while also spreading awareness of the issue. As University of California professor Brenda Major told St. Louis Post-Dispatch, people being candid about their abortion stories combats the spread of misinformation by reducing sitgma. But that doesn't mean it's the right choice for everyone. Paris Hilton for instance told Glamour U.K. that for many years, she struggled to emotionally process her abortion. "This was also something that I didn't want to talk about because there was so much shame around that. I was a kid and I was not ready for that," she explained. 
While there's certainly value to sharing one's story, Hilton's admission brings up an important question about whether it necessary for women to put their abortion stories on full display in order to spread awareness or prove the necessity of the procedure. Over the past few years, advocates for reproductive rights have pointed out that normalizing abortion shouldn't come at the cost of women recounting painful experiences.  In her 2023 book, "Paris: The Memoir," Hilton explained that she hoped her own abortion story would remind others that they don't need to justify their own to anyone. "I want them to know that they're not alone, and they don't owe anyone an explanation," she wrote. "When there is no right way — all that's left is what is. What you know you have to do."
Women are allowed to tell their story on their terms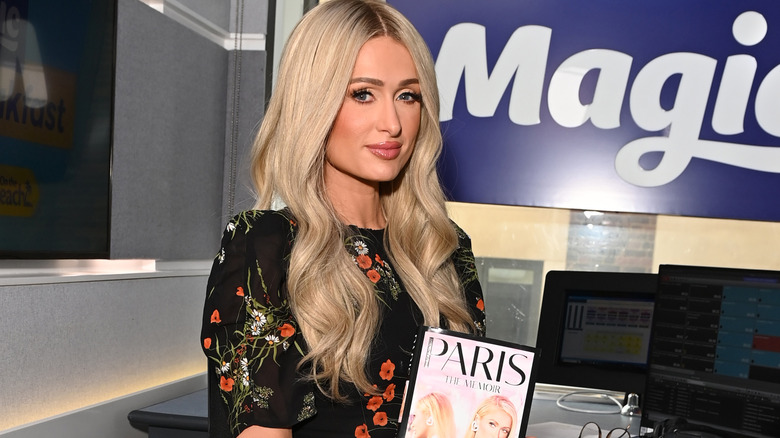 Kate Green/Getty Images
According to Vox, even though quarter of adult women in the US will have an abortion, many people still believe the procedure isn't very common. This has allowed  stigma to persist for years. And for public figures like celebrities, choosing to disclose an abortion can be a precarious decision, given their visibility.
Too often, abortion stories become retold by the public in a manner that frames one person as guilty, opening up the floodgates for people to cast judgment on a personal matter. The fact that some people to believe celebrities owe them every detail of their lives has also contributed a culture where people feel entitled to express dehumanizing opinions about people's decisions. After Chrissy Teigen initially spoke out about her abortion in 2020, Today's Parent reported that she opened herself up to a barrage of negative comments, including accusations that she was using the story for publicity.
With that in mind, it makes sense that Hilton waited to share her story. By being honest about every aspect of her abortion, including the ups and downs, she's controlling her own narrative, despite what critics say. The socialite has made it clear that ultimately, regardless of what others think, her decision has worked out for her in the better. She's been happily married to her husband Carter Reum since 2021, and welcomed her first child in 2023.