Personal Style Is Timeless, So We Asked Our Fashion Expert To Help You Find Your Own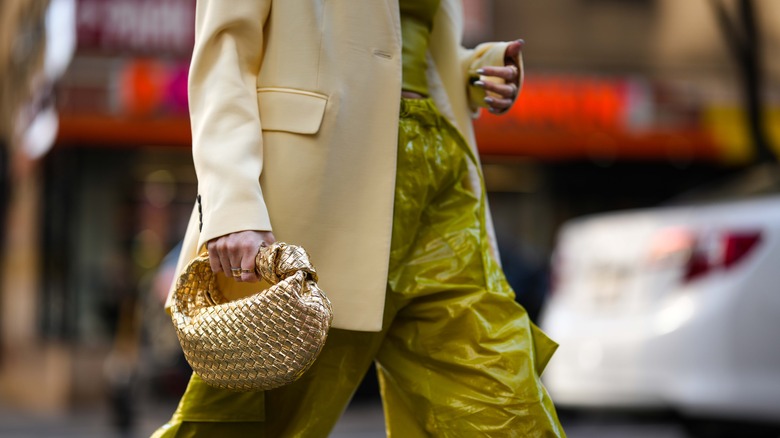 Edward Berthelot/Getty Images
Developing a personal style is anything but easy. In an era when we've become more digitally driven than ever, trends change at lightning speed, making it challenging to identify what styles look good on you or, more importantly, what kind of clothes make you feel good!
It can be challenging, but developing a personal style can be essential in learning more about yourself and your values. For example, you may find that you prefer to dress more modestly than you would have guessed or that you'd opt for more color. Or, as you begin to pay attention to your style, you might realize that buying slow labels and supporting environmentally friendly designers is more your vibe. Either way, finding your own unique look is a journey that doesn't happen overnight.
We've got your back if you need help figuring out where to start your wardrobe overhaul. To help get you started, we spoke exclusively to Cachita Hynes, fashion expert and founder of Style On The Spot and compiled a few tips to make the whole process a little easier and a whole lot more fun.
Edit, edit, edit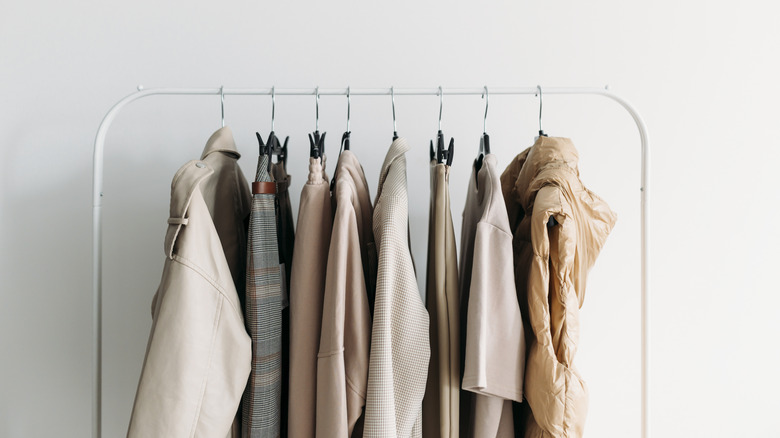 Elizaveta Shishlyannikova/Getty Images
Chances are you feel like revamping your style because your current wardrobe is disorganized. Maybe you're a trend hunter and you've bought too many pieces from H&M, or maybe you haven't updated your style since you left college in 2012; either way the best way to find a look that works for you is by starting fresh. Get rid of everything that doesn't fit, is stained, or ripped and not worth fixing. Then you can take stock of what's left.
Shop your own closet. Make two piles, and be a ruthless editor. If you haven't worn it in six months, it's time to donate. If it has some wear, try it on and consider how it makes you feel. How does it fit? Where would you wear it? When would you wear it? Does it match the vibe you're going for? If the answer to these questions is "I don't know" or "No," then it's time to toss it.
Once you've narrowed your closet to your absolute favorite pieces, you can focus on what you don't have and how to build your wardrobe from there.
It's all about the fit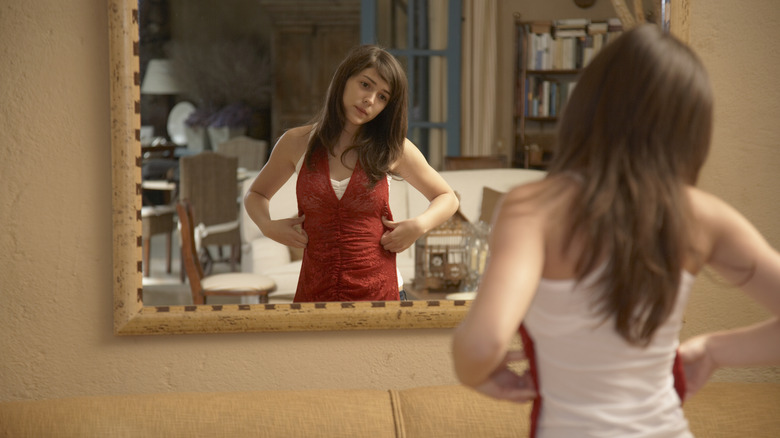 Dylan Ellis/Getty Images
As you embark on your journey of sartorial self-discovery, take a minute and meditate on what matters. Whether you lean towards a cottage-core aesthetic, something designer, or are happy in jeans in a t-shirt, your wardrobe should make you feel comfortable and indestructible. The goal is for your clothes to communicate an air of confidence no matter where you go. Of course, that's easier said than done, so to get a little insight into how to nail a confident, chic look, Women spoke exclusively to Cachita Hynes, fashion expert and founder of Style On The Spot. "I often tell people if you feel confident and ready to take on the day in what you're wearing, then you will look good," she said. "Finding your personal style can be tough because your style can be a reflection of who you are and your personality. And often people don't know who they are."
A great place to start is by figuring out what looks best on you. Experiment with different cuts, fabrics, and patterns. Once you've found a niche, you can build a wardrobe that will make you feel and look your best. "I have always said dress for the job you want, not the one you have," Hynes shared. "What I can say is once you have pride in who you are no one can break that. Don't set your pride on the pieces you own but the person you are and want to become."
Versatility is the name of the game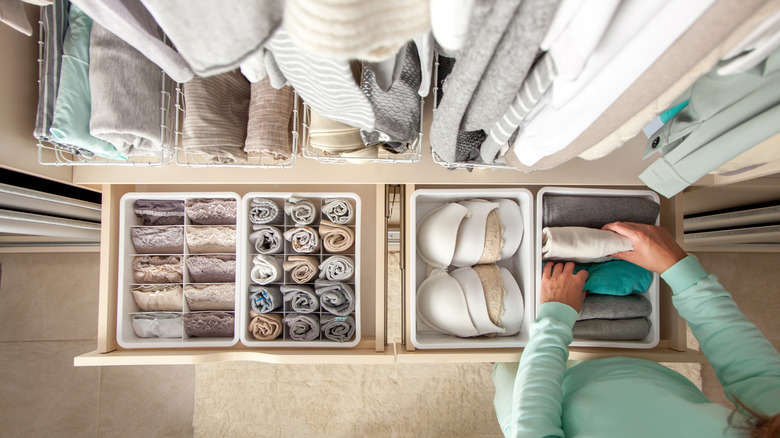 Kostikova/Getty Images
If you frequent TikTok, or even certain corners of Instagram, then you've undoubtedly stumbled upon someone preaching the values of a minimalist wardrobe. The core tenant being you don't need more than 30 articles of clothing in neutral colors that can be seamlessly mixed and matched together. That's unrealistic for most, but some of those minimalist values will serve you well. As you build your wardrobe, keep in mind that in addition to well-fitting clothes, a cohesive style will make you look more put together and cut down on the time it takes to get dressed before work and a night out.
"I think classic staples, no matter your style, are important to have. Because it's accessories that can help you make it your own," explained Hynes. "Having a simple black dress because you can wear it anywhere, a blazer that gives you strength, a pair of shoes that make you want to dance, and a belt in your favorite color." If you're not sure where to look for durable staple pieces, Hynes recommends checking out your local vintage shops. "I have found some of my most valuable pieces at consignment," she said.
Get Inspired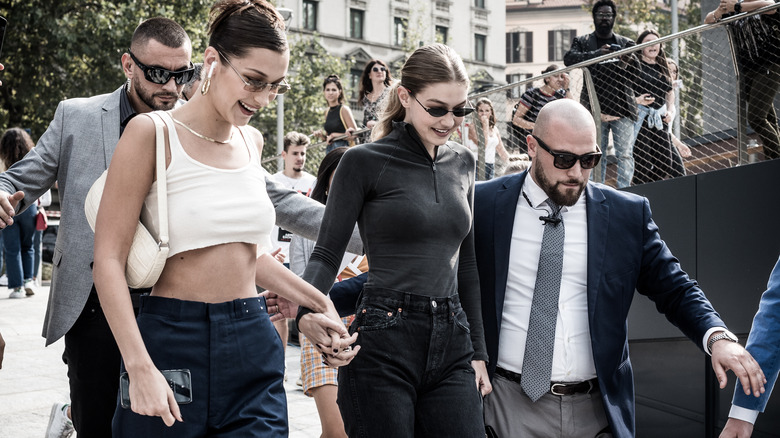 Marco Aprile/Shutterstock
Social media can be a bottomless pit of trend inspo. The fads are ever-changing, and the sheer volume of fashion advice could overwhelm even the most dedicated trend hunter. Still, one of the most important parts of figuring out your unique style is what you like. Consider influencers, artists, or celebrities you admire. How do they dress? Where do they buy their clothes? How could you make that style work for you?
It's not about copying someone. It's about taking inspiration from their style and making it your own. Hynes insists that the person whose style inspires you doesn't need to look anything like you. Instead, it's much more important that something about their look catches your eye and makes you smile. "If someone has the attributes that catch my eye, then their clothing, no matter whether they look like me or not, is inspiring," Hynes explained.
Similarly, the people whose style you dig don't have to have a similar style to each other –- it's all about what works for you. "I love how Jennifer Lopez wears hats that not only accentuate her outfits but make you look when she comes into a room. Oprah [Winfrey] wears solid, regal colors (enough said)," said Hynes.