Catch Everyone's Attention With These Funny Dating Profile Quotes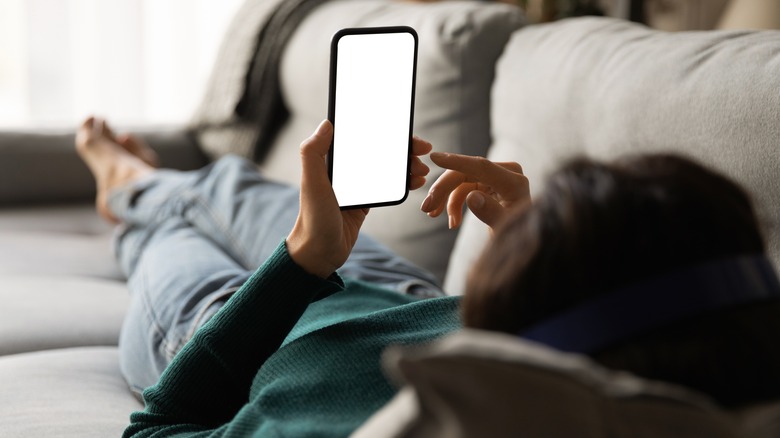 fizkes/Shutterstock
Writing the perfect online dating bio is one of the hardest things you'll ever have to do in your single life.
You could be the wittiest, smartest, best looking individual, but trying to sum yourself up in an eye-catching way is one truly difficult feat. We write for a living and we still never know what to put in our bios.
Thankfully, we've come across some pretty clever and hilarious words in our lives through the extensive amount of reading we've done. So we may not have the words, but these funny dating profile quotes sure know what to say.
If you're in need of an attention-grabbing dating profile, using one of these funny quotes will do just the trick. Find the one for your bio now!
Funny Quotes for Online Dating Profile
"Single by choice, just not my choice." -The Best Exotic Marigold Hotel
"Reality continues to ruin my life." -Bill Watterson
"Those who believe in telekinesis, raise my hand." -Kurt Vonnegut
"Current relationship status: Sleeping diagonally across a queen-sized mattress." -Unknown
"I must be part squirrel, I attract all the nuts." -Unknown
Funny Quotes for Dating Profile
"Dating means two things: Disillusionment or a racing heart." -Mae West
"I want to be the reason you look down at your phone and smile, then walk into a pole." -Unknown
"If we meet offline and you look nothing like your pictures, you're buying me drinks until you do." -Unknown
"The day a man makes me happier than chips and queso with a frozen margarita is the day I'll get married." -Unknown
"Dating is a lot like finding a parking space—the good ones are taken." -Unknown
Funny Quotes to Put on Dating Profile
"You know what's sexier than a bad boy? A grown ass man with his stuff together." -Unknown
"I like nonsense, it wakes up the brain cells." -Dr. Seuss
"Everything you can imagine is real." -Pablo Picasso
"I hope you don't mind an unsolicited critique of your dating profile." -Unknown
"Well, I'm here. What're your next two wishes?" -Unknown