What Does Depeche Mode Look Like Now?
Whether you're a longtime fan or remember them fondly from the 1980s, have you ever wondered what Depeche Mode looks like now? Here you'll see current photos of the band as well as get a brief overview of what Depeche Mode has been up to lately.
In case you're not familiar with them, Depeche Mode is an English electronic band that was first formed in the 1980s and consists of founders Dave Gahan (lead vocals), Martin Gore (guitar, keyboards, vocals, and songwriter), and Andy Fletcher (keyboards, bass guitar). Originally the band also consisted of Vince Clarke, but he left the band in 1981 after the band released their debut album "Speak and Spell."
Depeche Mode recorded their next album "A Broken Frame" the following year as a trio, before adding Alan Wilder who joined to fill Clarke's spot. Wilder would stay with the band for the next 13 years, before leaving in 1995, when Depeche Mode became a trio once again.
Electro-pop icons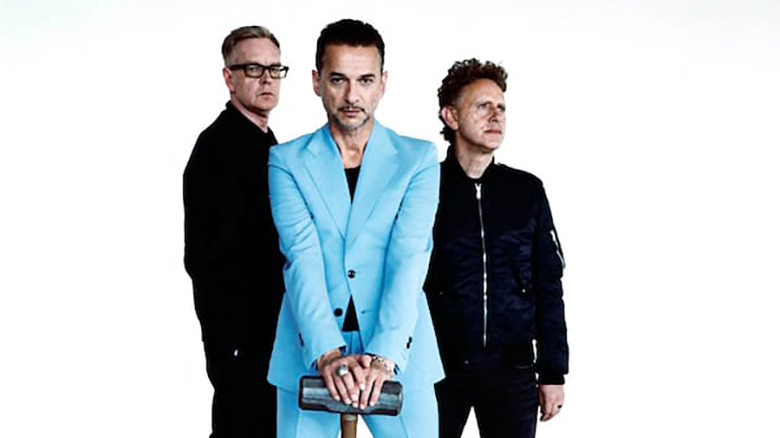 Considered the quintessential electro-pop band of the 1980s, Depeche Mode was also among the first musical acts to establish an identity based around the use of synthesizers. Though they originally turned out dance-pop style music, they gradually developed a more dramatic sound that would ultimately place them among the most popular alternative bands of the era. The group has released more than 10 studio albums and achieved worldwide record sales of over 100 million.
So what does Depeche Mode look like now and what are they up to? Well, touring to promote the 2017 release of their newest album "Spirit," as it turns out! The trio is once again on the road, but in case you don't get the chance to see what Depeche Mode looks like now live and in person, we've got you covered here with recent photos of the band and info on what its members have been up to recently.
David Dave Gahan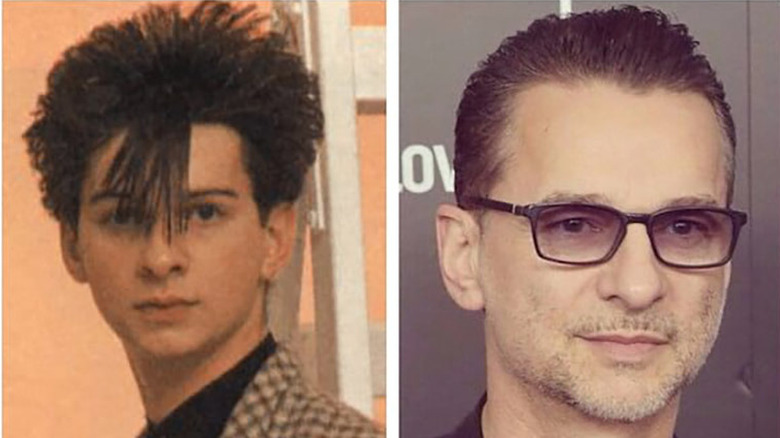 Over the years, Dave's iconic voice has established him as one of the music world's most popular leading men. He moved to New York City in 1997 and has been married three times, during which he became the father of a daughter and a son.
Dave also made news during the early 1990s due to his struggles with heroin. In 1993 he suffered a minor heart attack during a performance and later attempted suicide in 1995. The following year, however, Dave turned things around and got clean and sober and was even honored for his ten-year plus sobriety six years ago at the seventh annual MusiCares MAP Fund benefit by fellow recovering addict Steven Tyler.
Martin Gore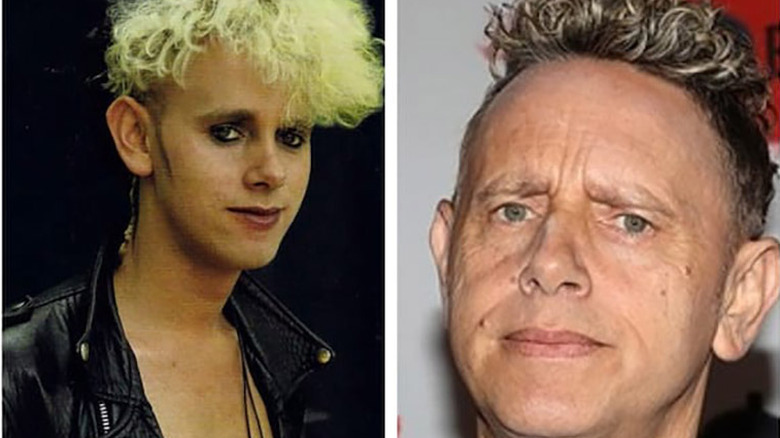 Martin Gore is known both as Depeche Mode's keyboardist and main songwriter and penned the majority of the band's songs during the peak of their popularity, including "Personal Jesus," "Enjoy the Silence" and "Policy of Truth." are among Depeche Mode's most popular tracks.
The strength of such tracks helped make Depeche Mode the best-selling electronic musical group to date. Not only has their sound influenced pop and dance music, but electronic and synthpop sub-genres as well. In recognition of his contributions to the world of music, Martin was awarded the 1999 Ivor Novello Award, which is bestowed annually by the British Academy of Songwriters, Composers, and Authors.
Not only does Martin still write for and perform with Depeche Mode, but he also released an electronic dance record called "Ssss" with former Depeche Mode member Vince Clark in 2012, the first collaboration between the two since 1981.
Martin is the father of three children with his former wife Suzanne Boisvert-Goreof and has also embraced the sober life after a number of years in which he struggled with alcoholism.
Andy Fletcher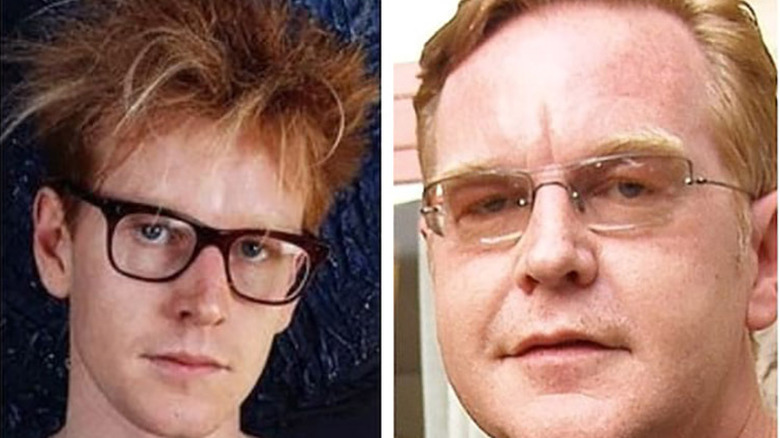 Of all the members of Depeche Mode, Andy "Fletch" Fletcher is the one whose role in the band is perhaps the hardest to nail down. The only band member who has never received a songwriting credit, Andy generally plays a number of supporting synthesizer parts, including bass parts, pads, strings and drone sounds, and various samples.
In one scene of a 1989 documentary about the band, Fletcher joked, "Martin's the songwriter, Alan's the good musician, Dave's the vocalist, and I bum around." Andy, however, is said to be the sort of unofficial businessman and occasional spokesman for the group and boasts an easy-going, down-to-earth personality that has been said to help hold the band together during their rockier times.
In 1991, Andy married longtime girlfriend Gráinne Mullan, with whom he has a son and a daughter.
Stay up to date on all the newest Depeche Mode news and check out the dates and locations of their Global Spirit Tour on the band's website!